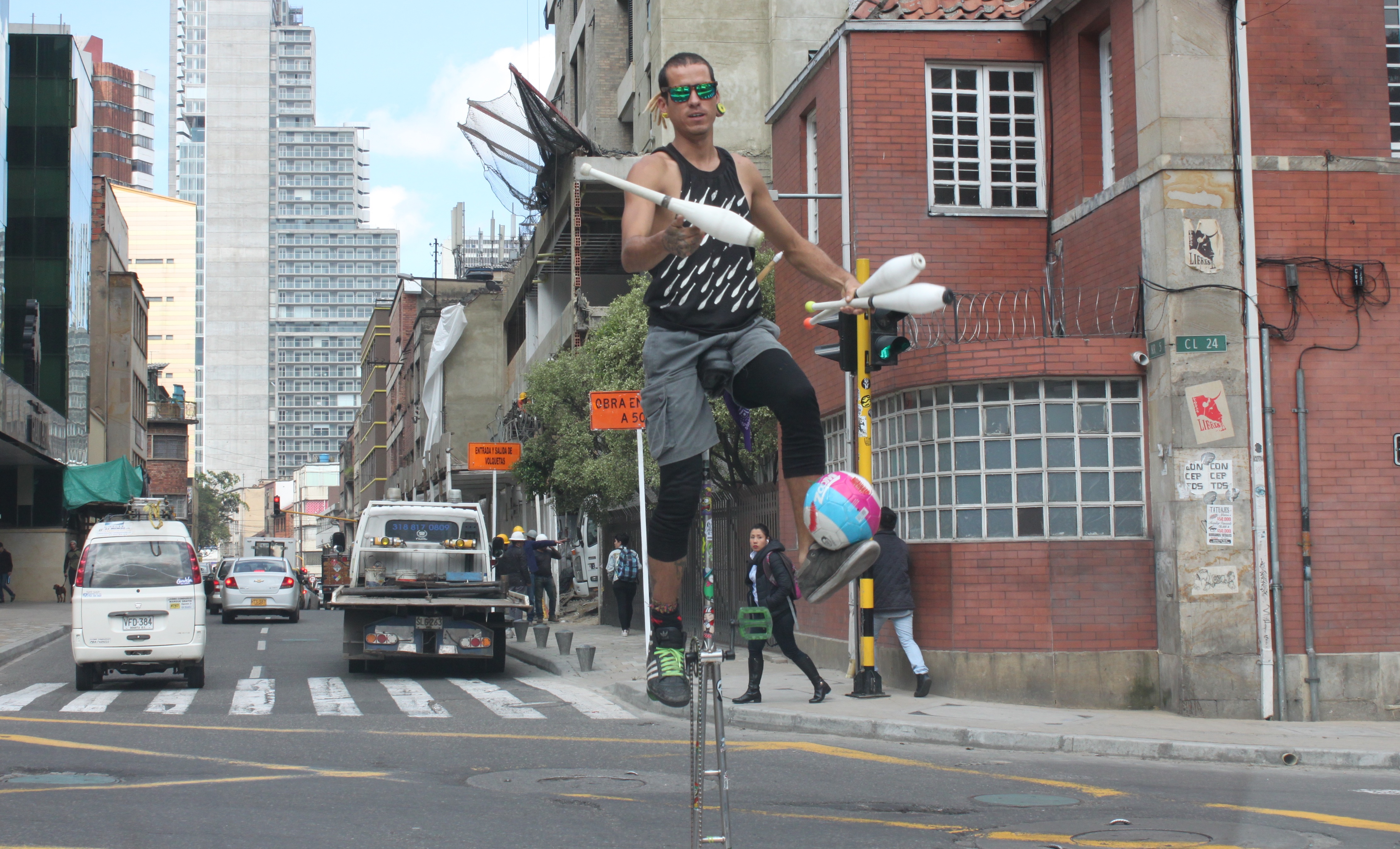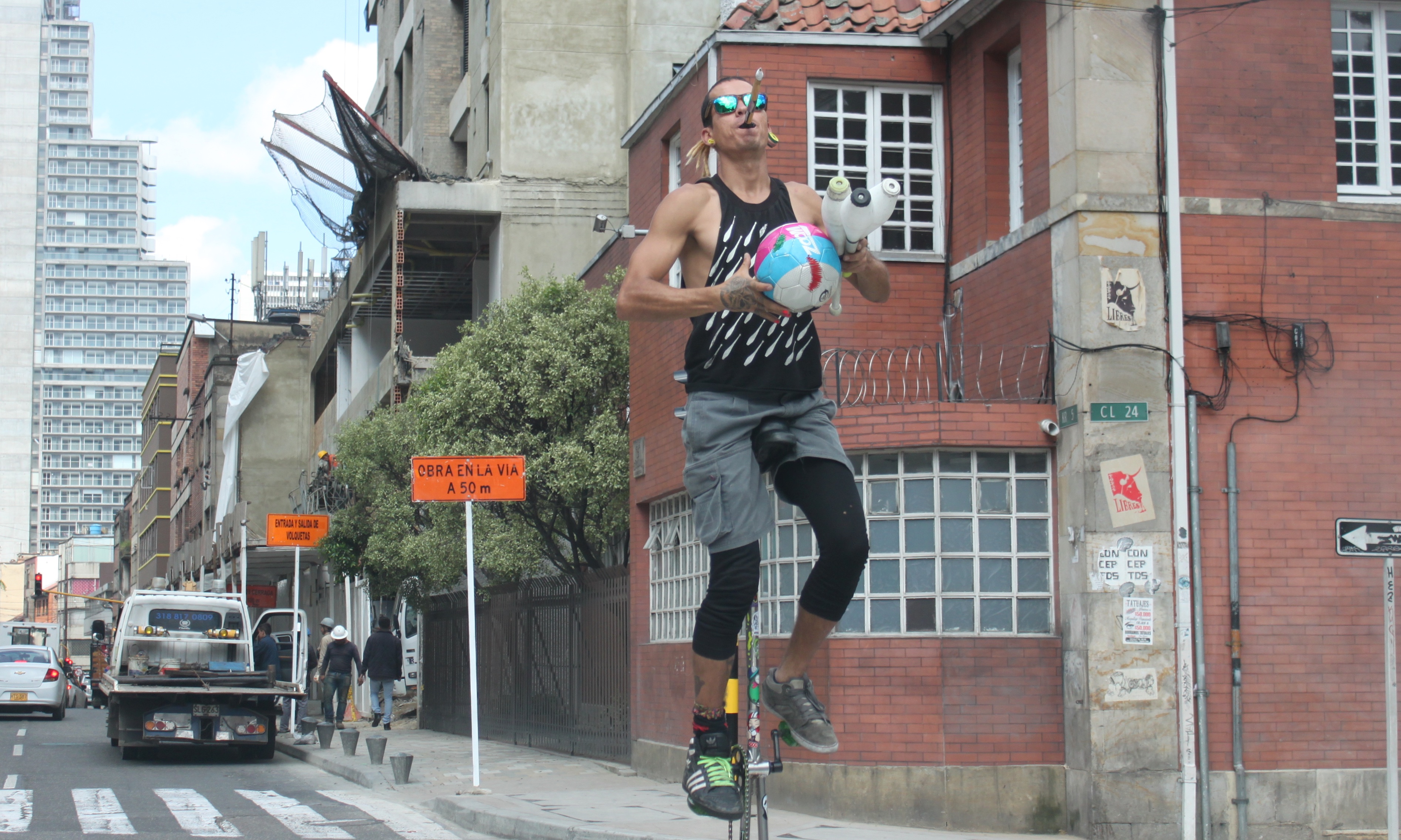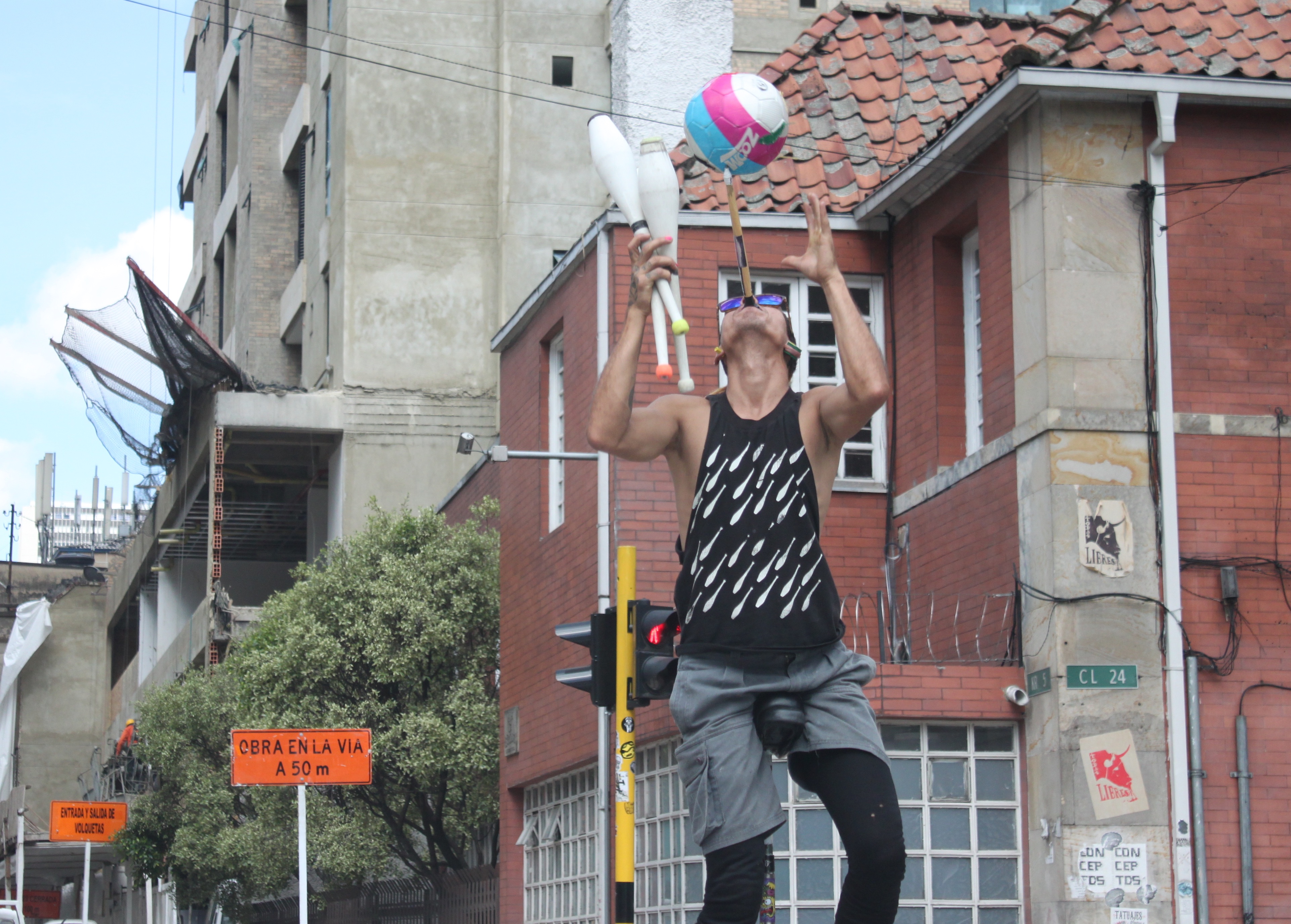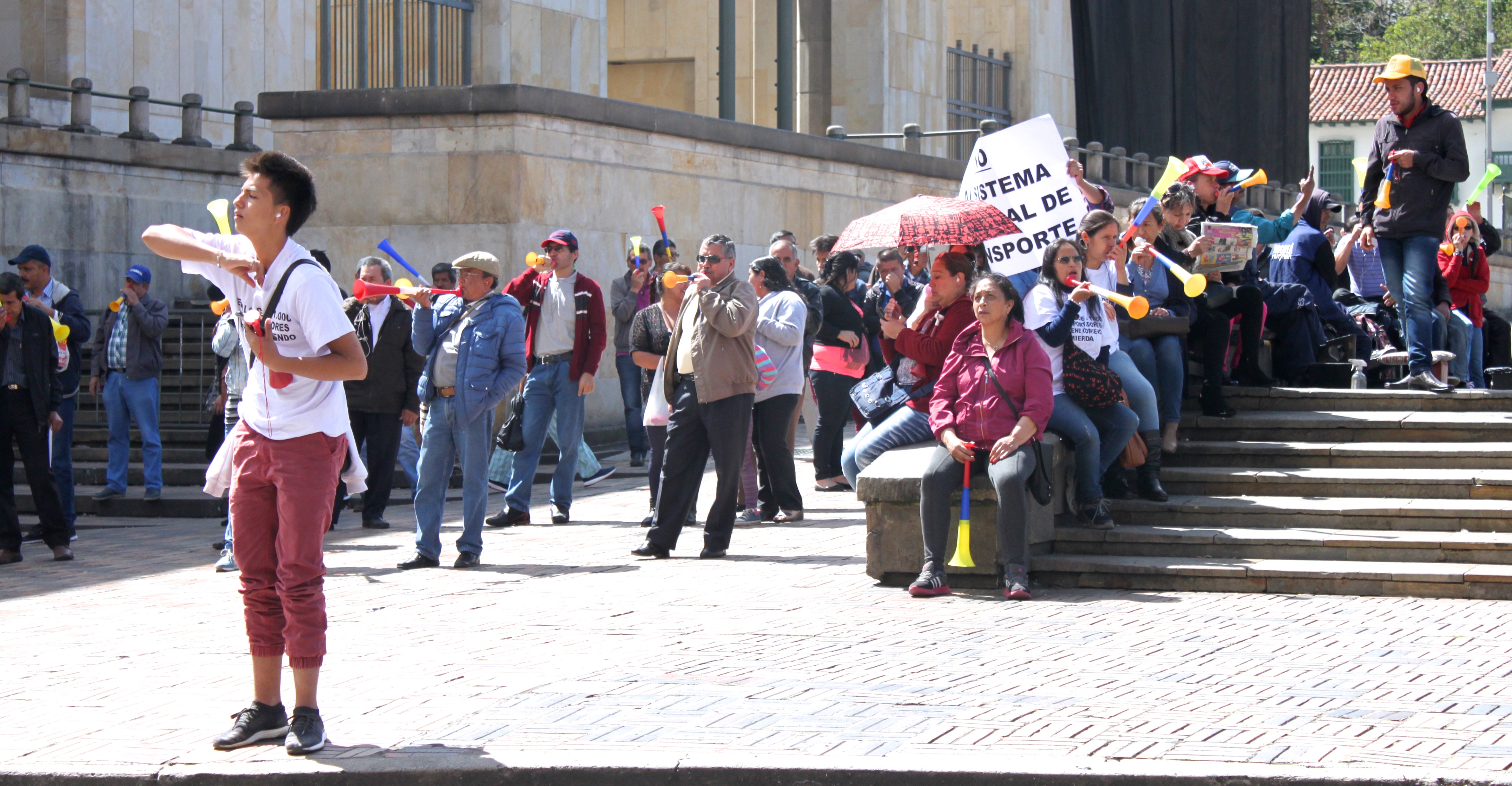 These protesters are taxi drivers … they blew their plastic horns non-stop all day long.  I don't even know what they were protesting!  So annoying.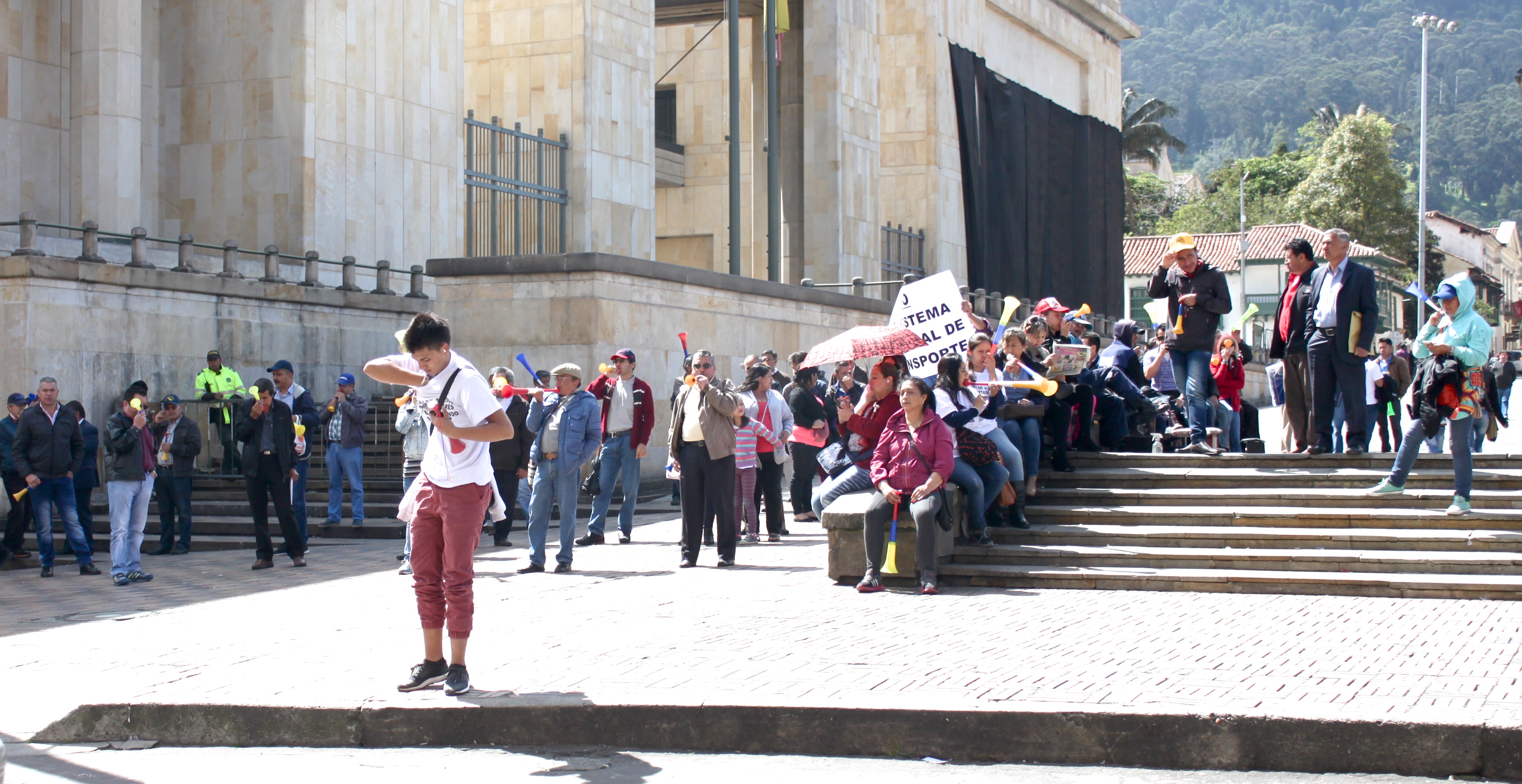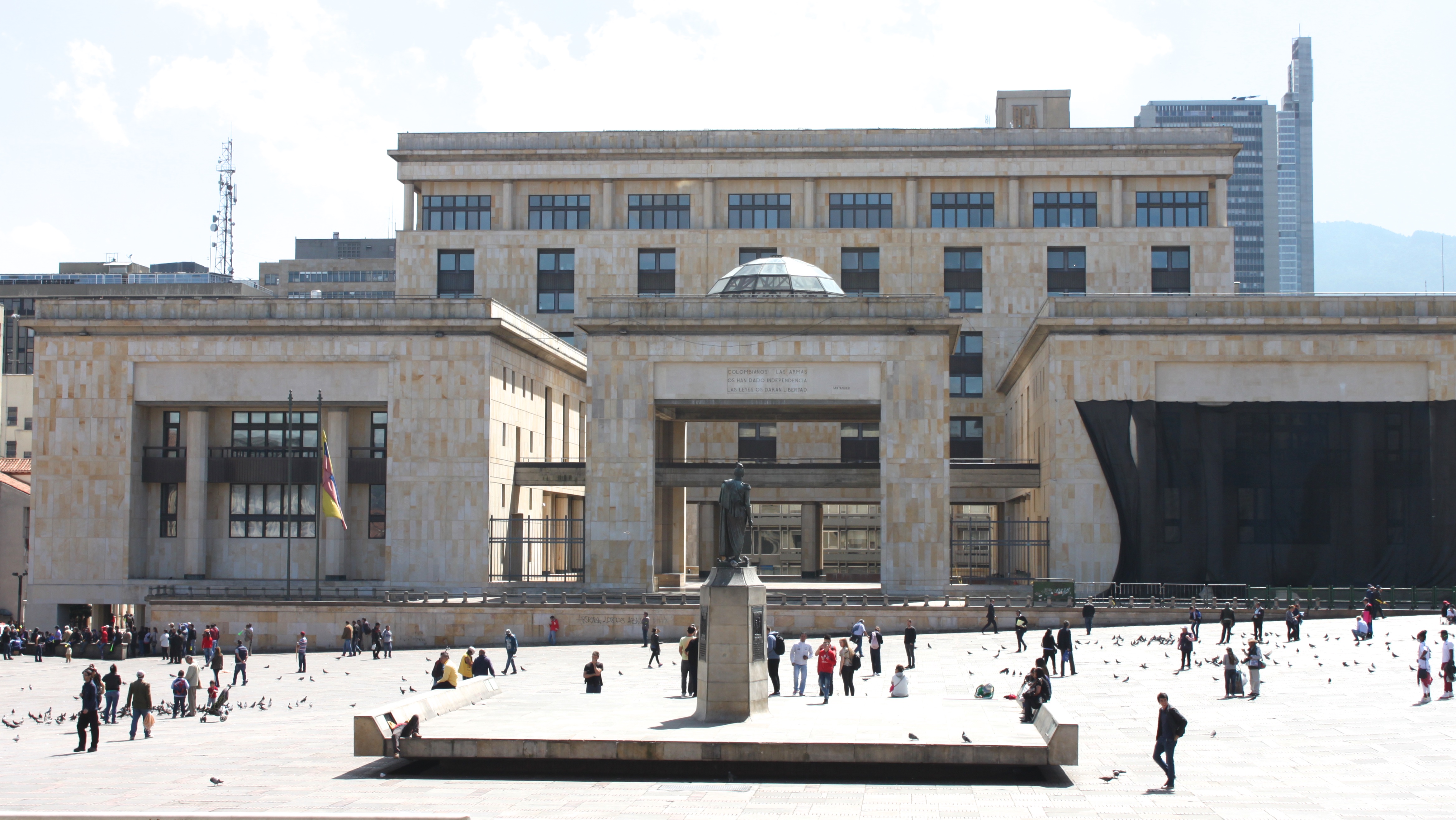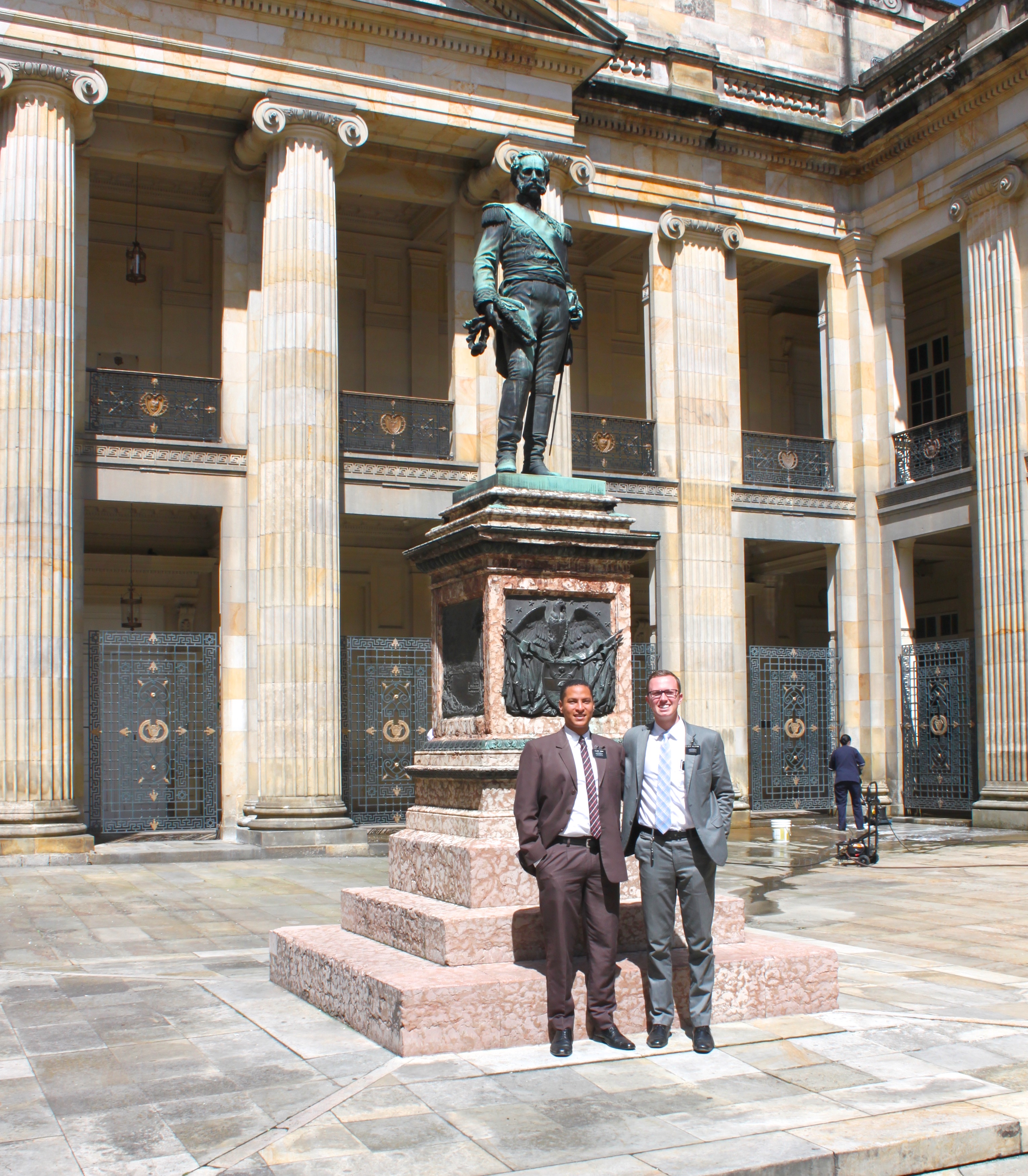 Bogotá Capitolio Nacional
Capitolio Nacional is a building on Bolivar Square in central Bogotá, the construction of which began in 1876, by order of president Tomás Cipriano de Mosquera. The building was finished in 1926. It houses both houses of the Congress of Colombia.
Beautifully painted ceilings represent periods in Bogotá history.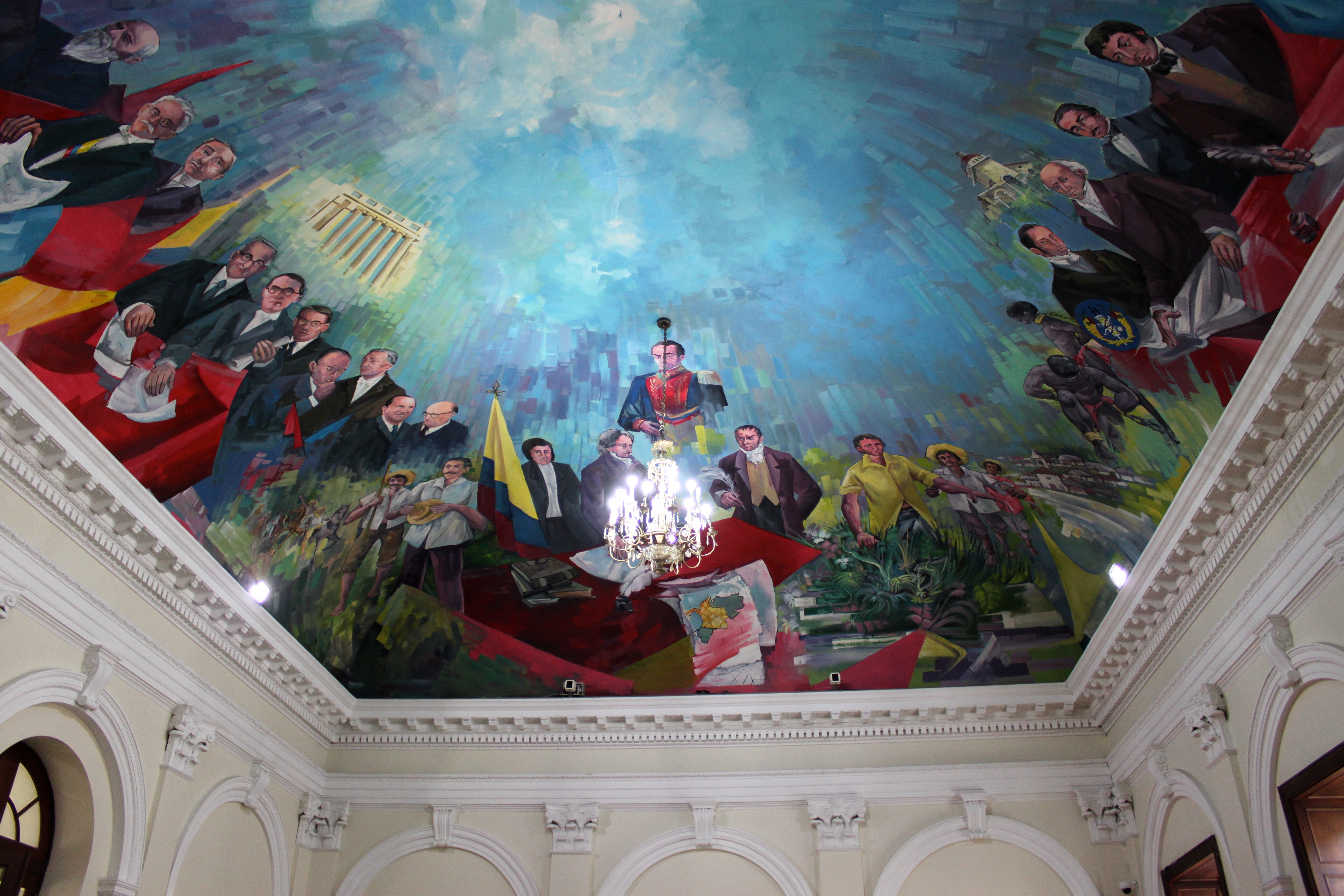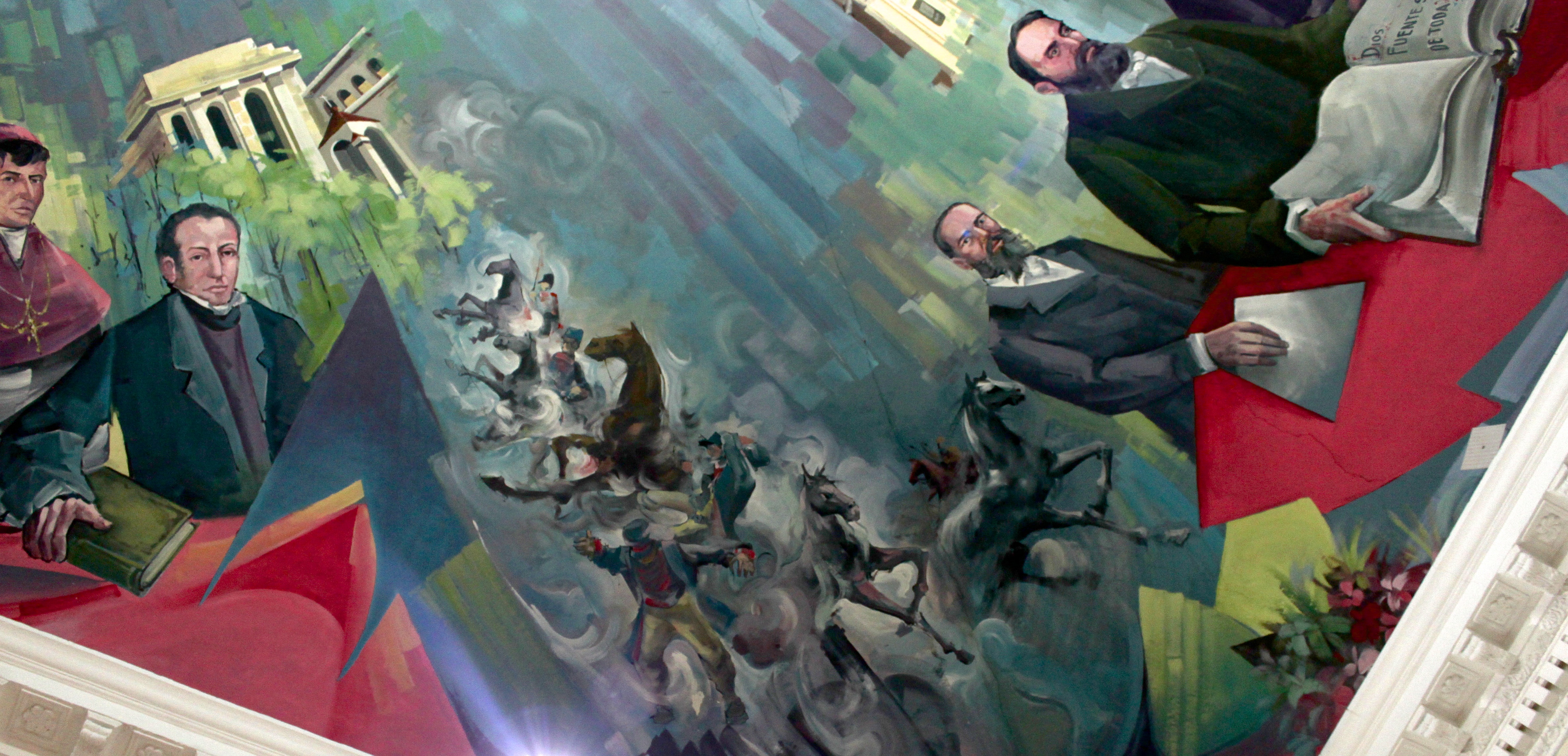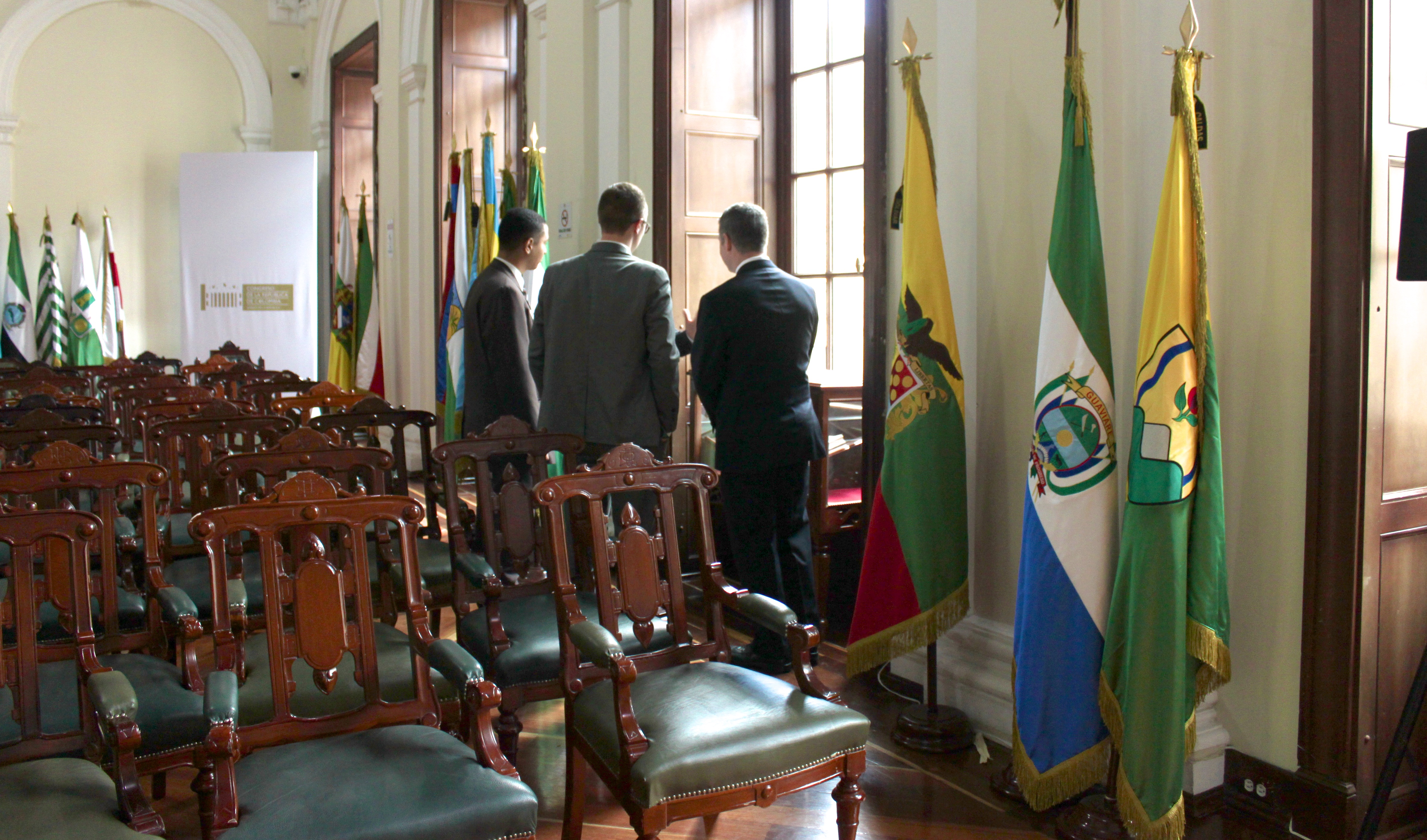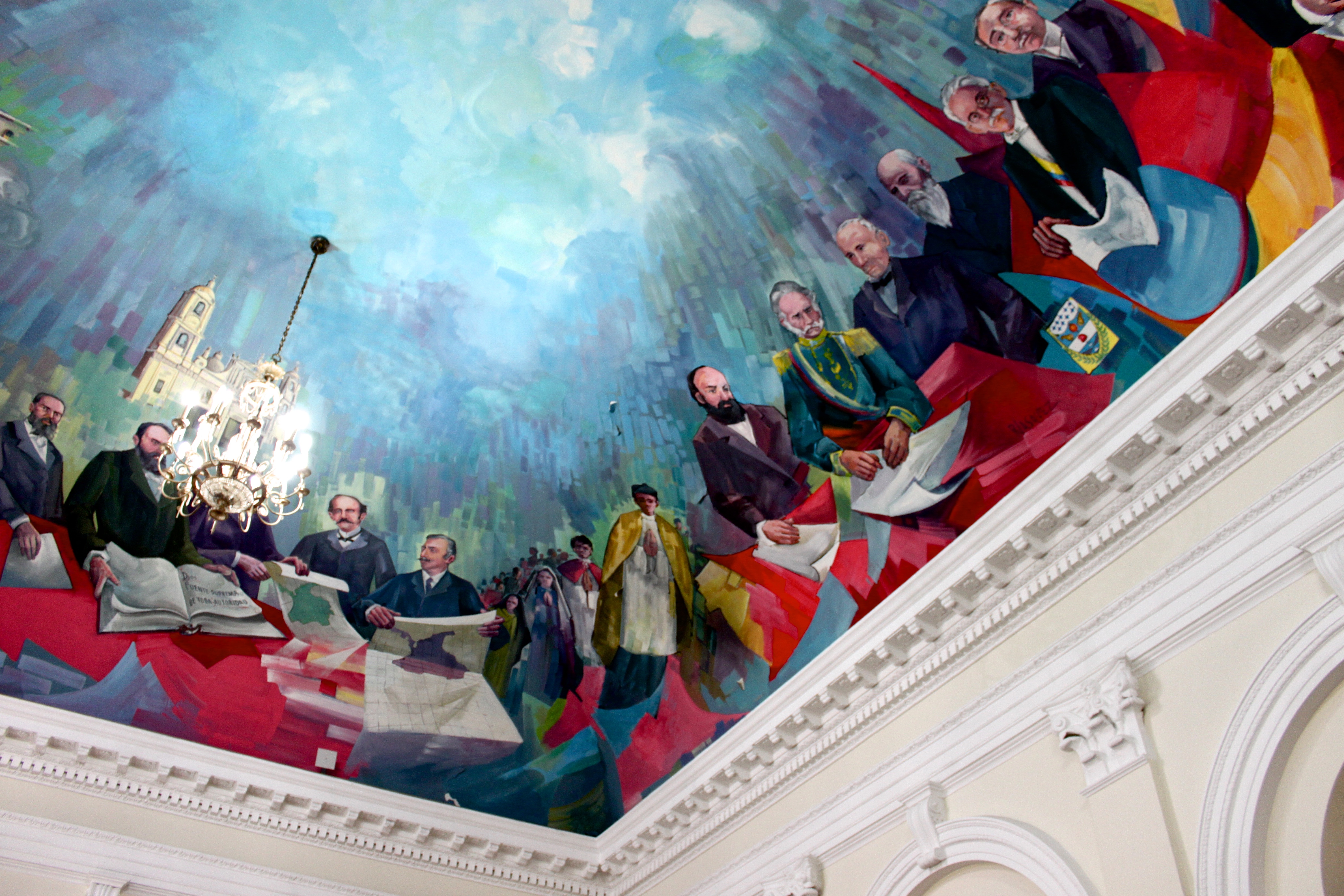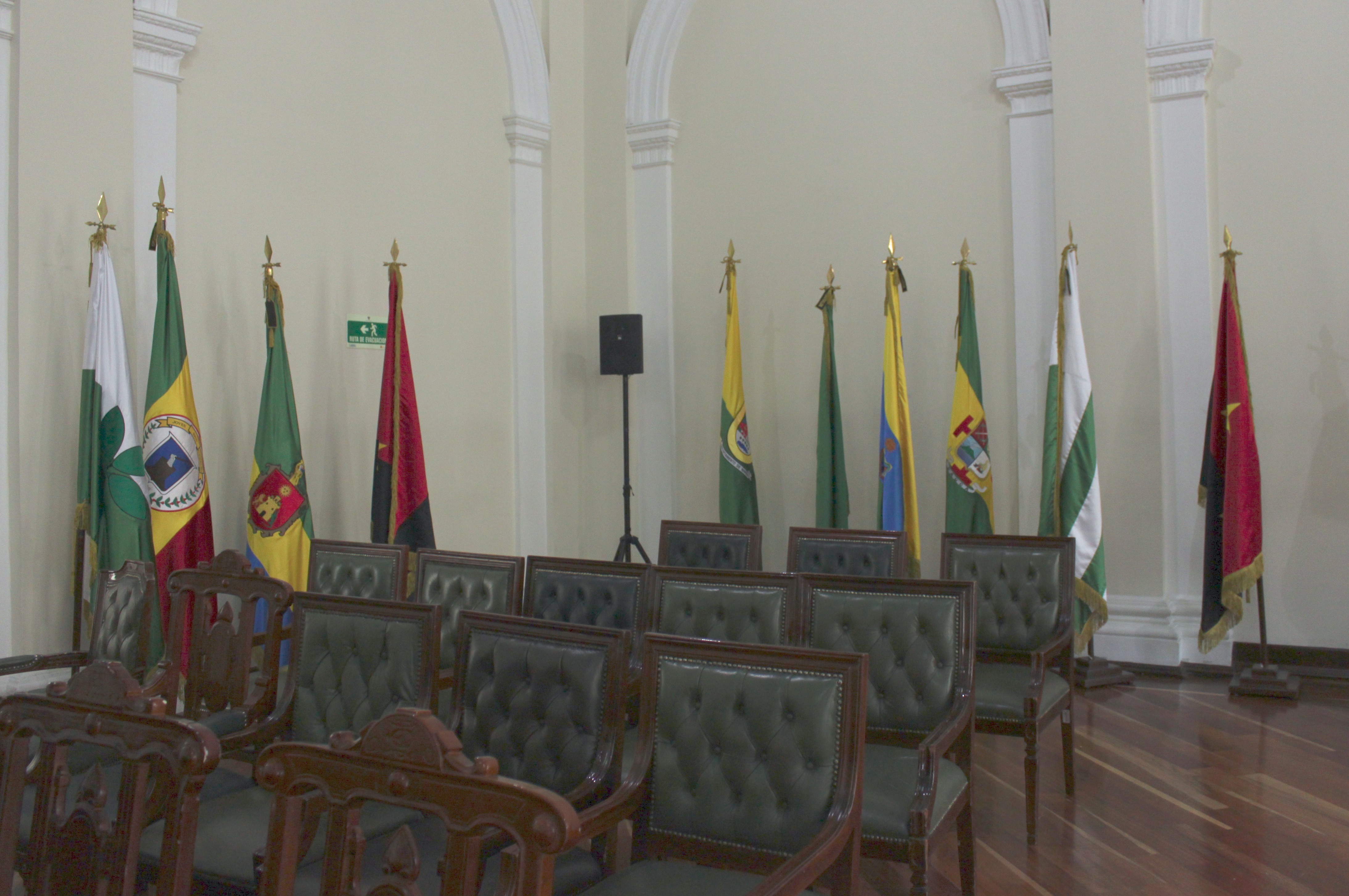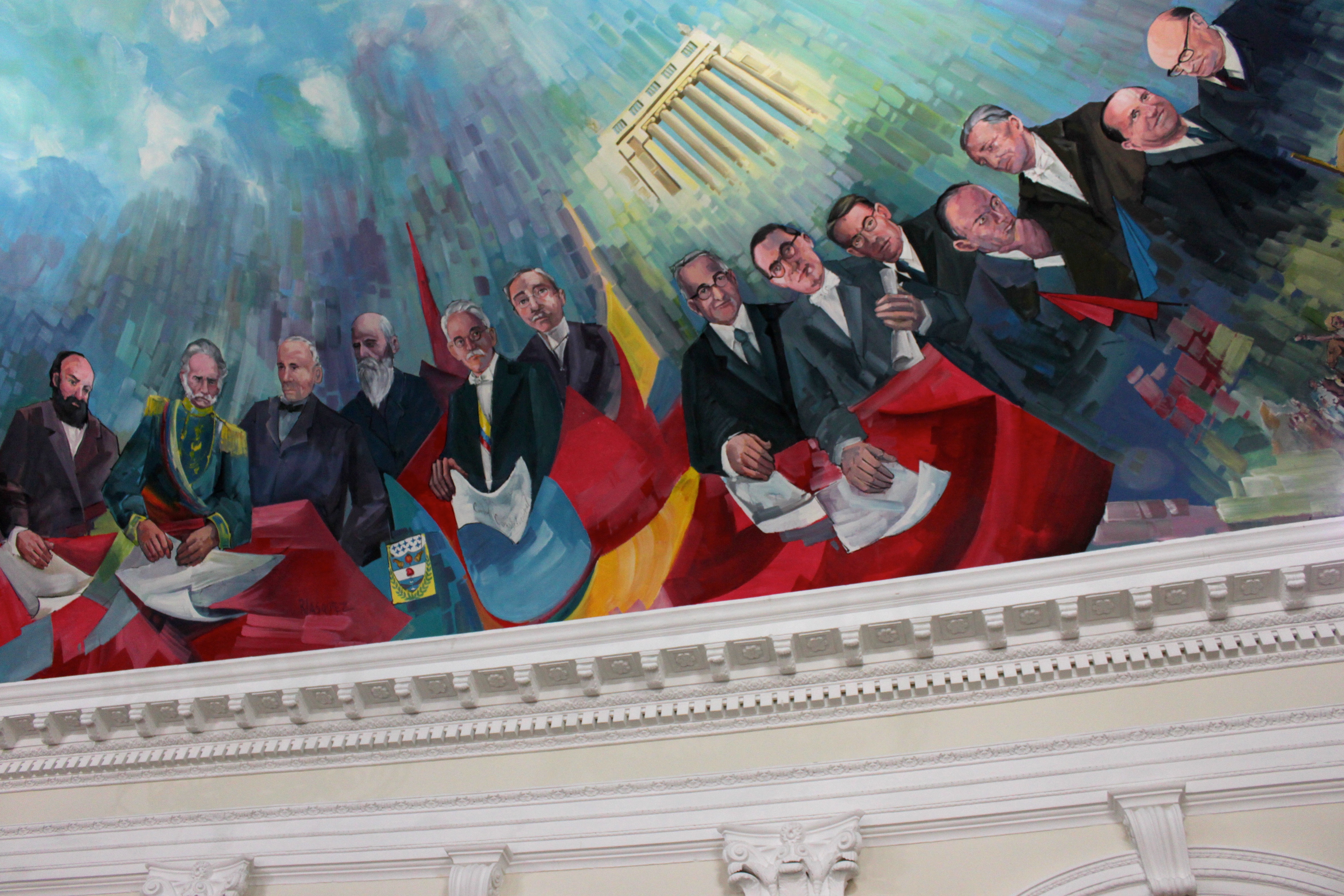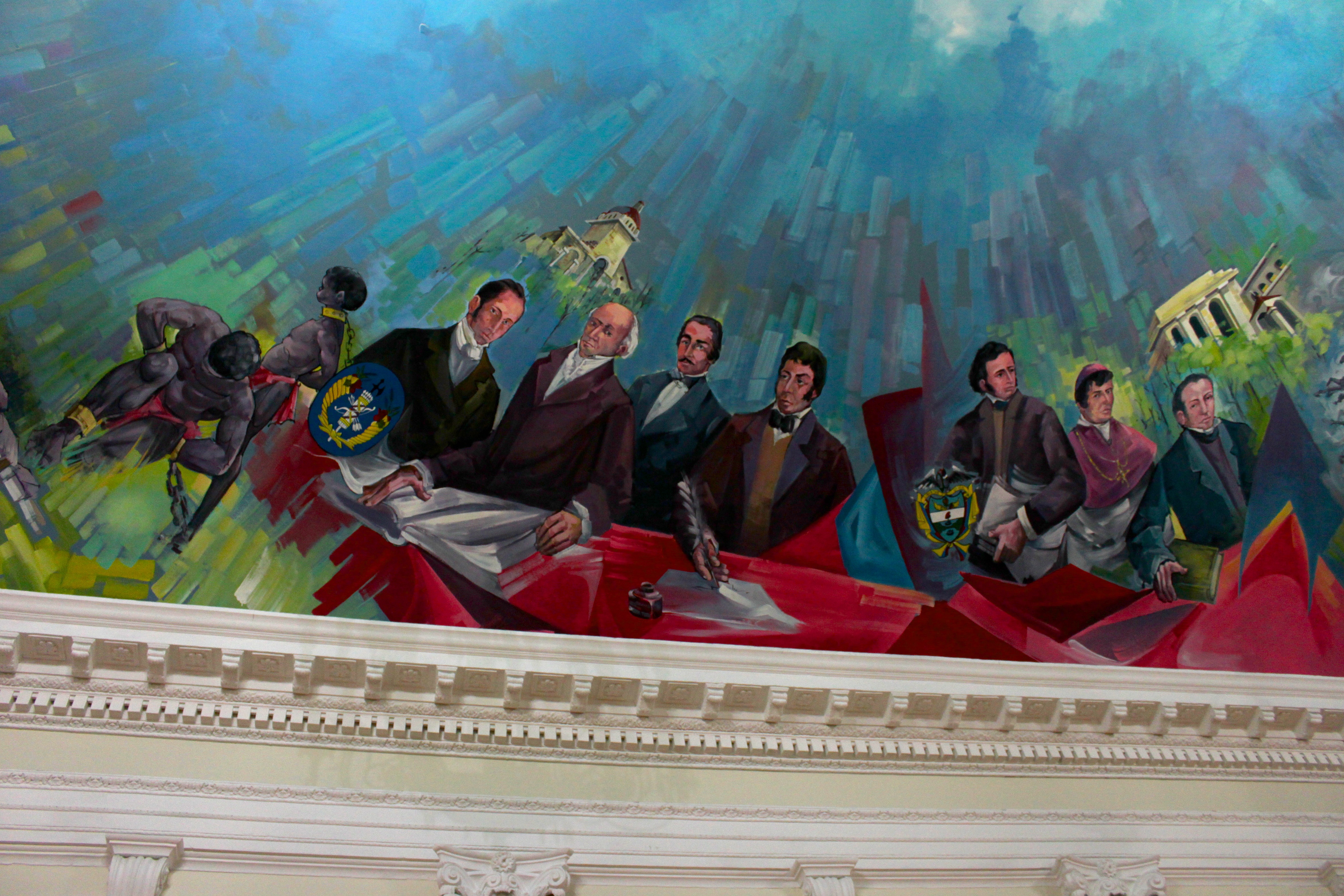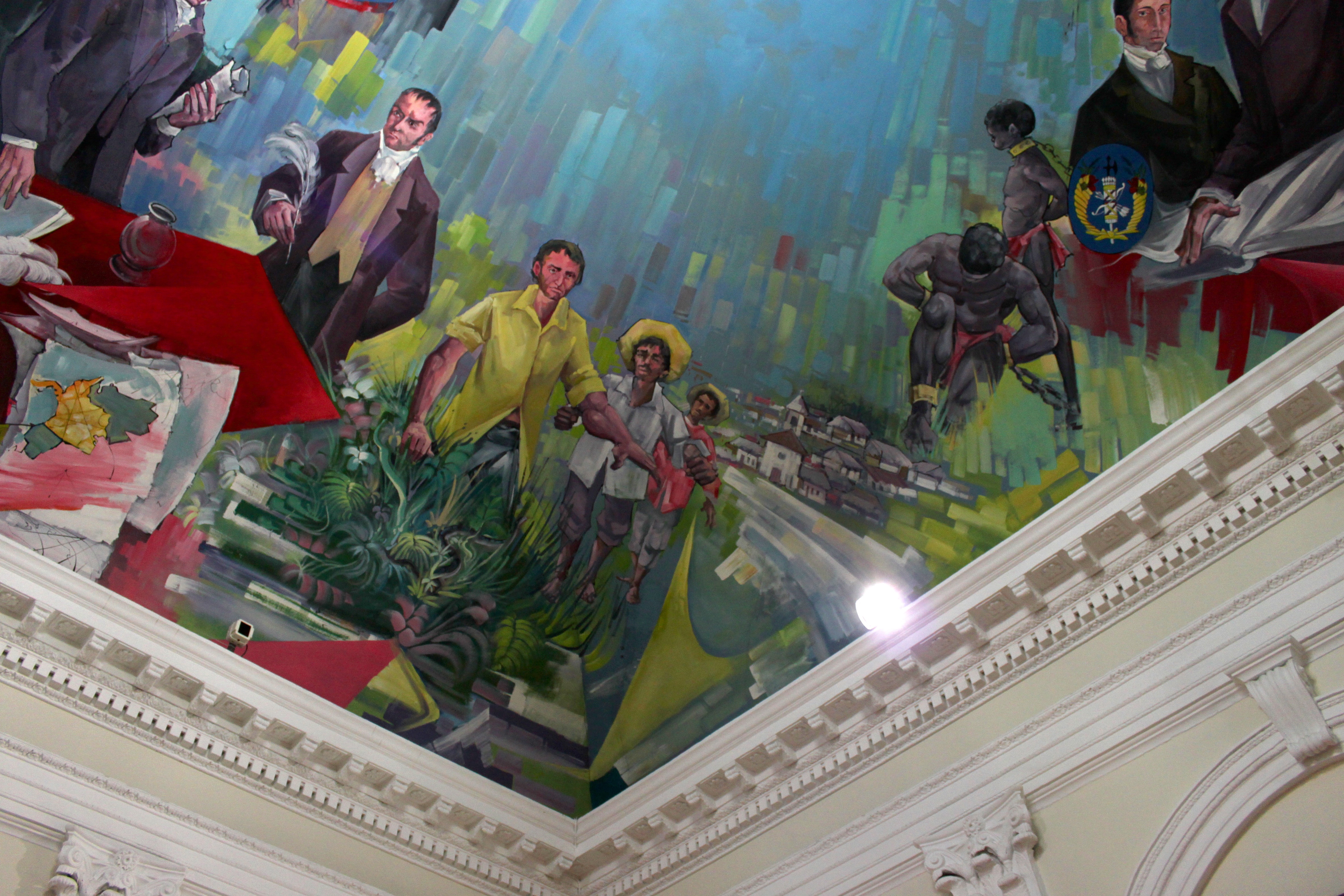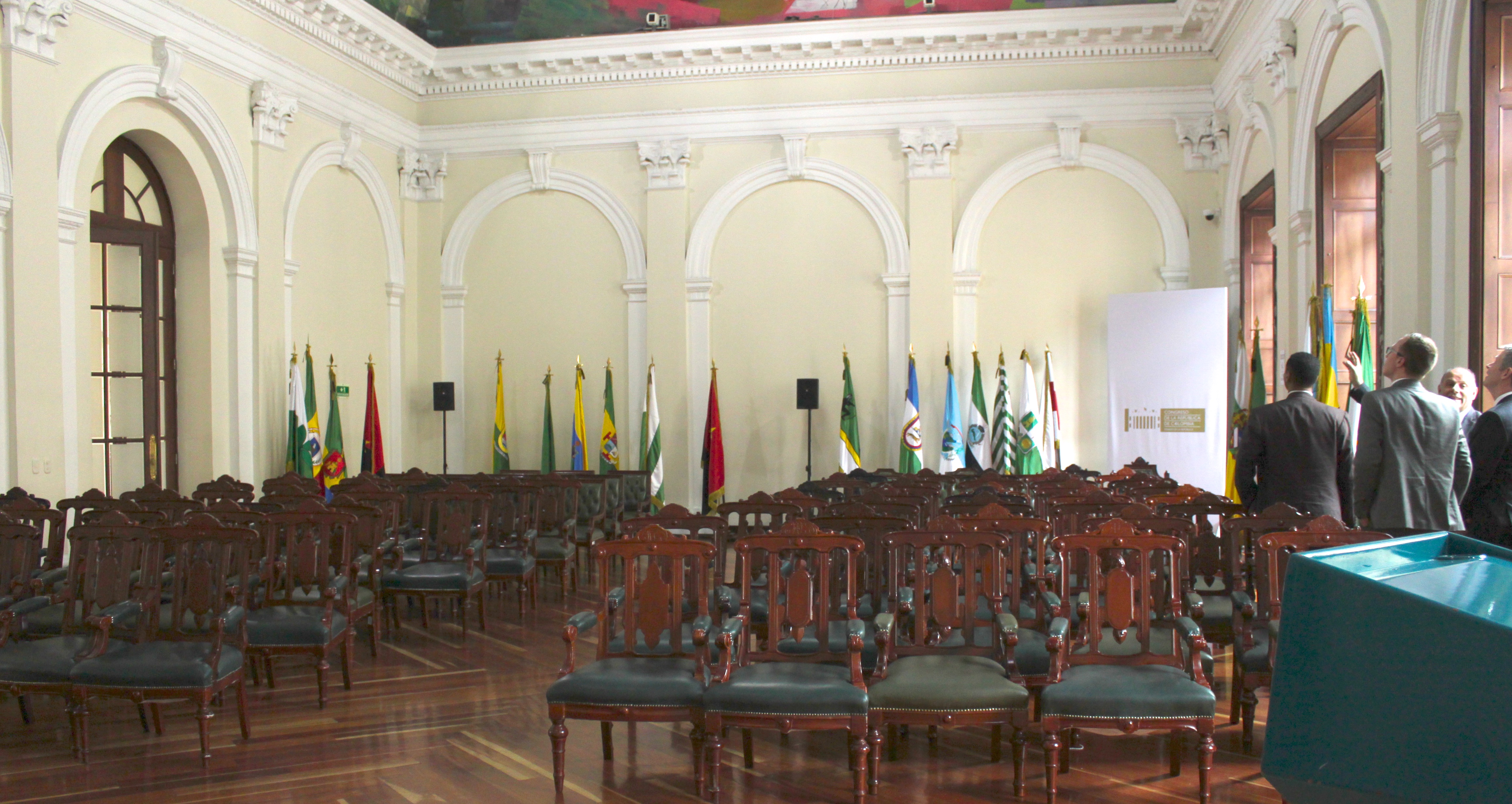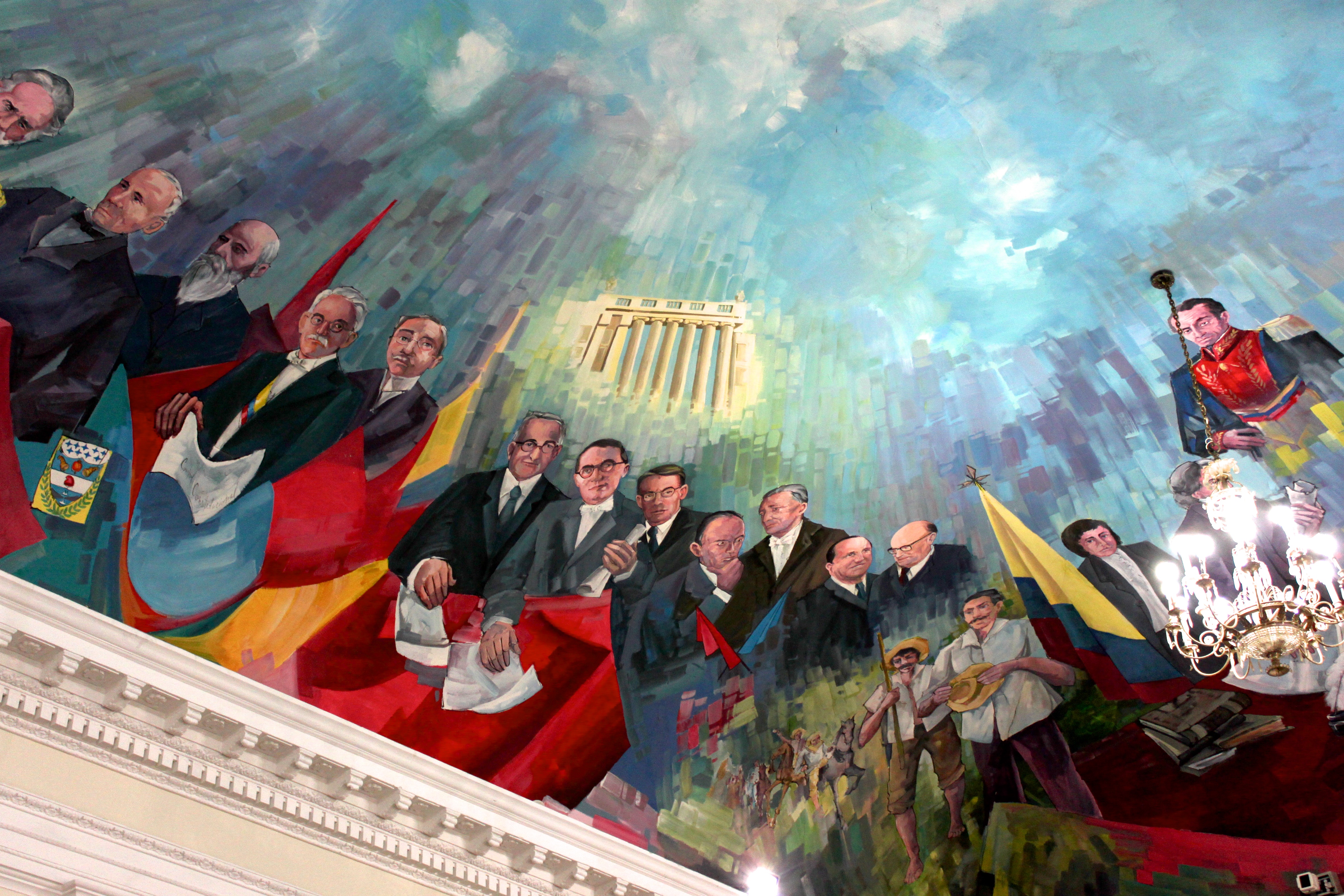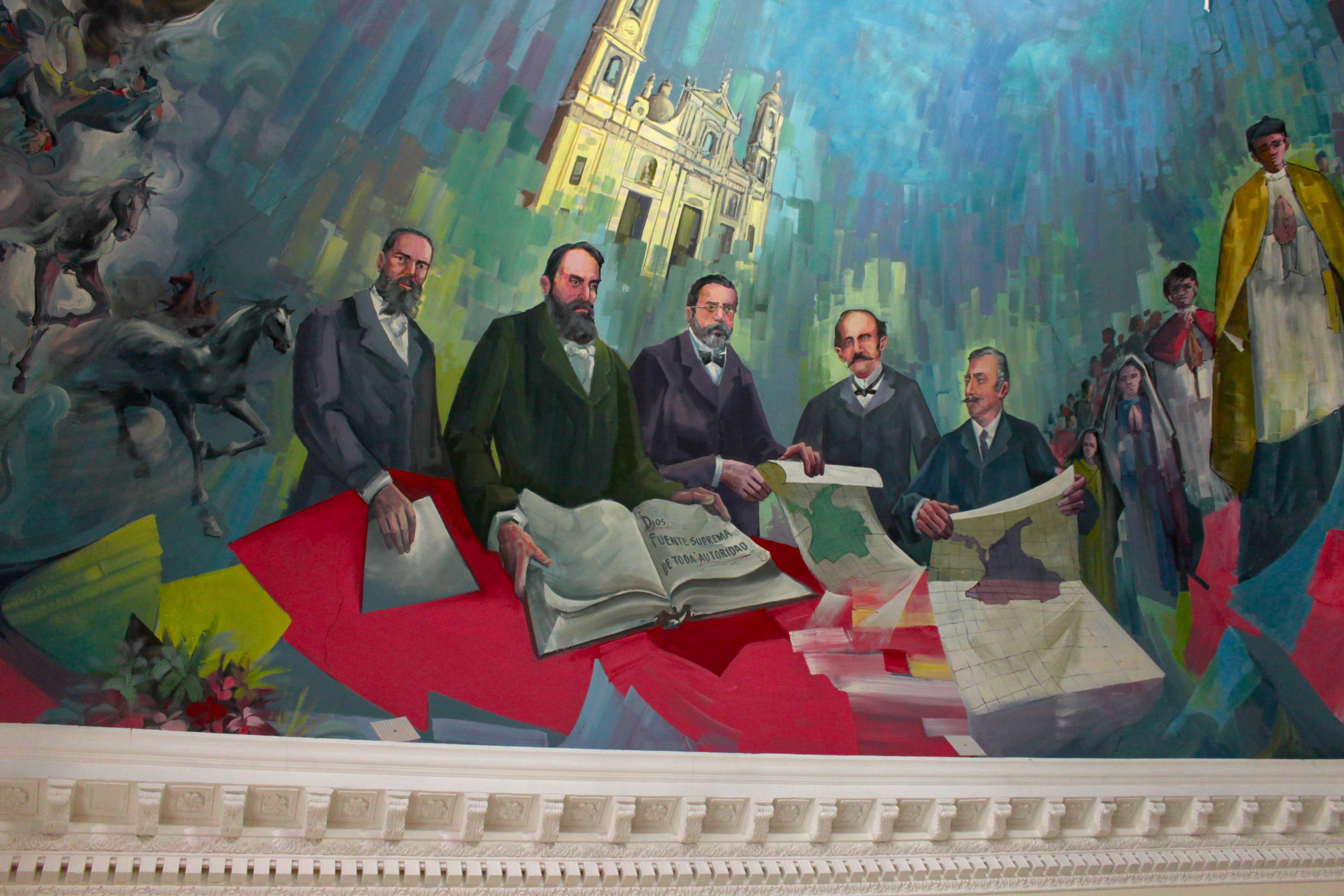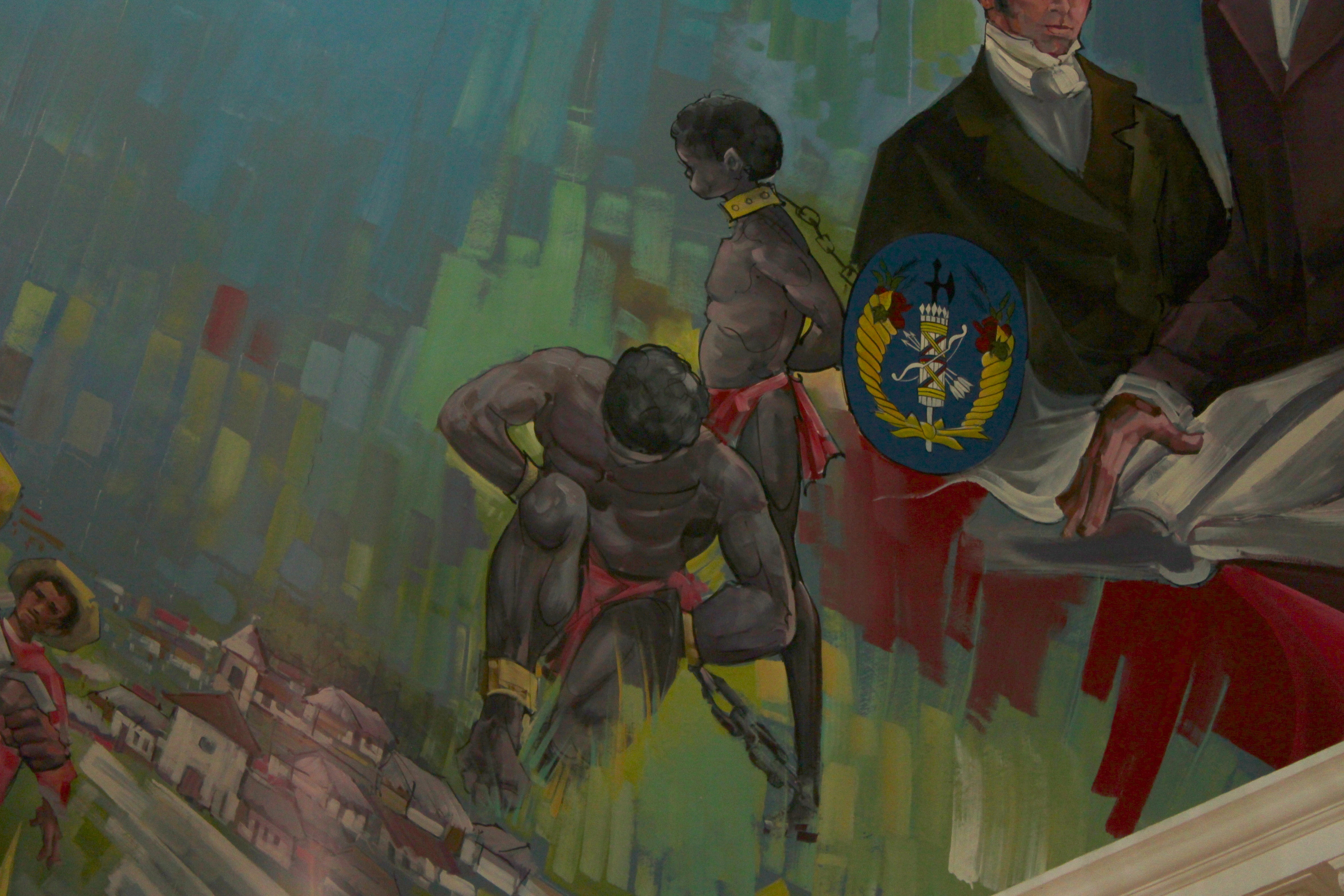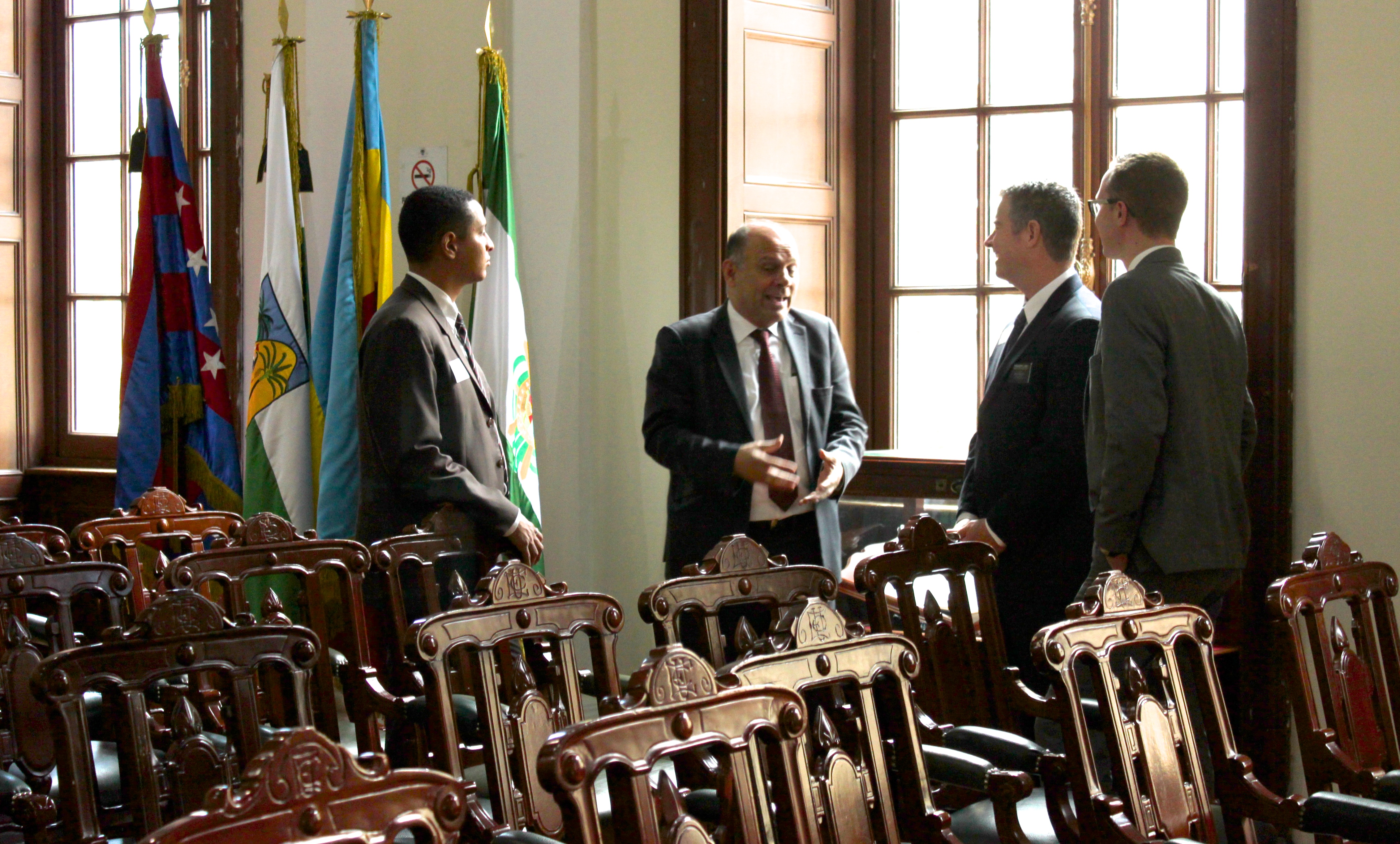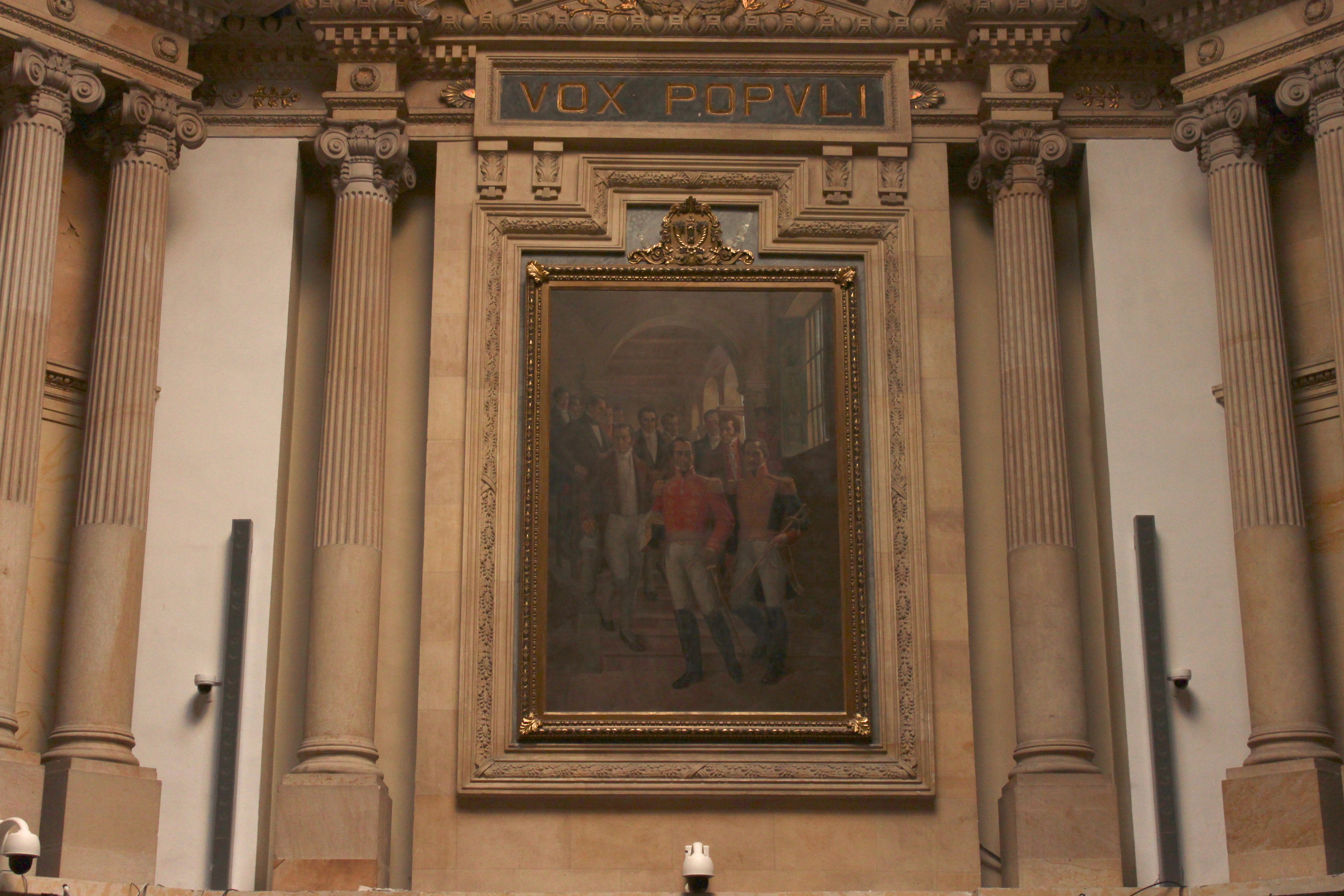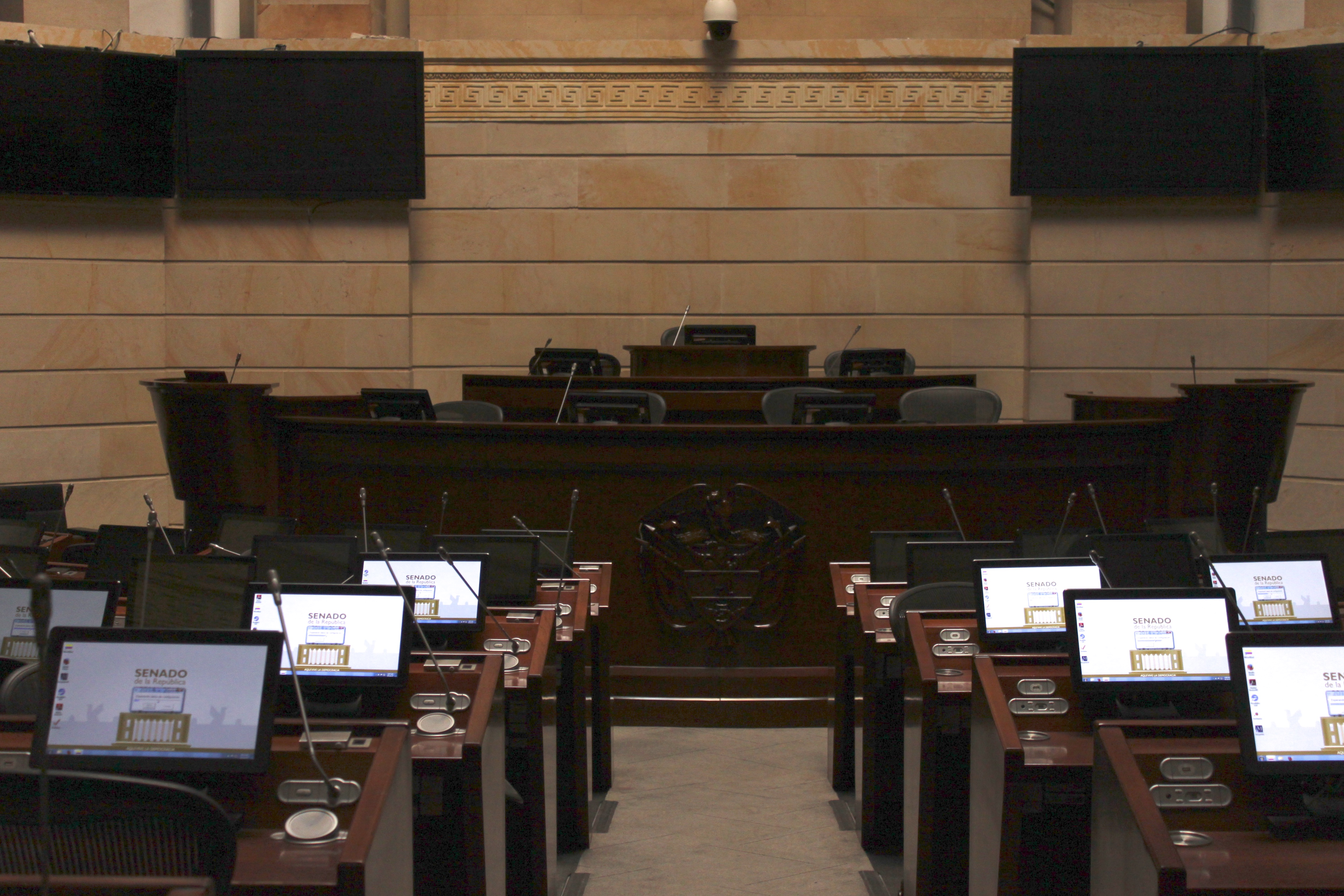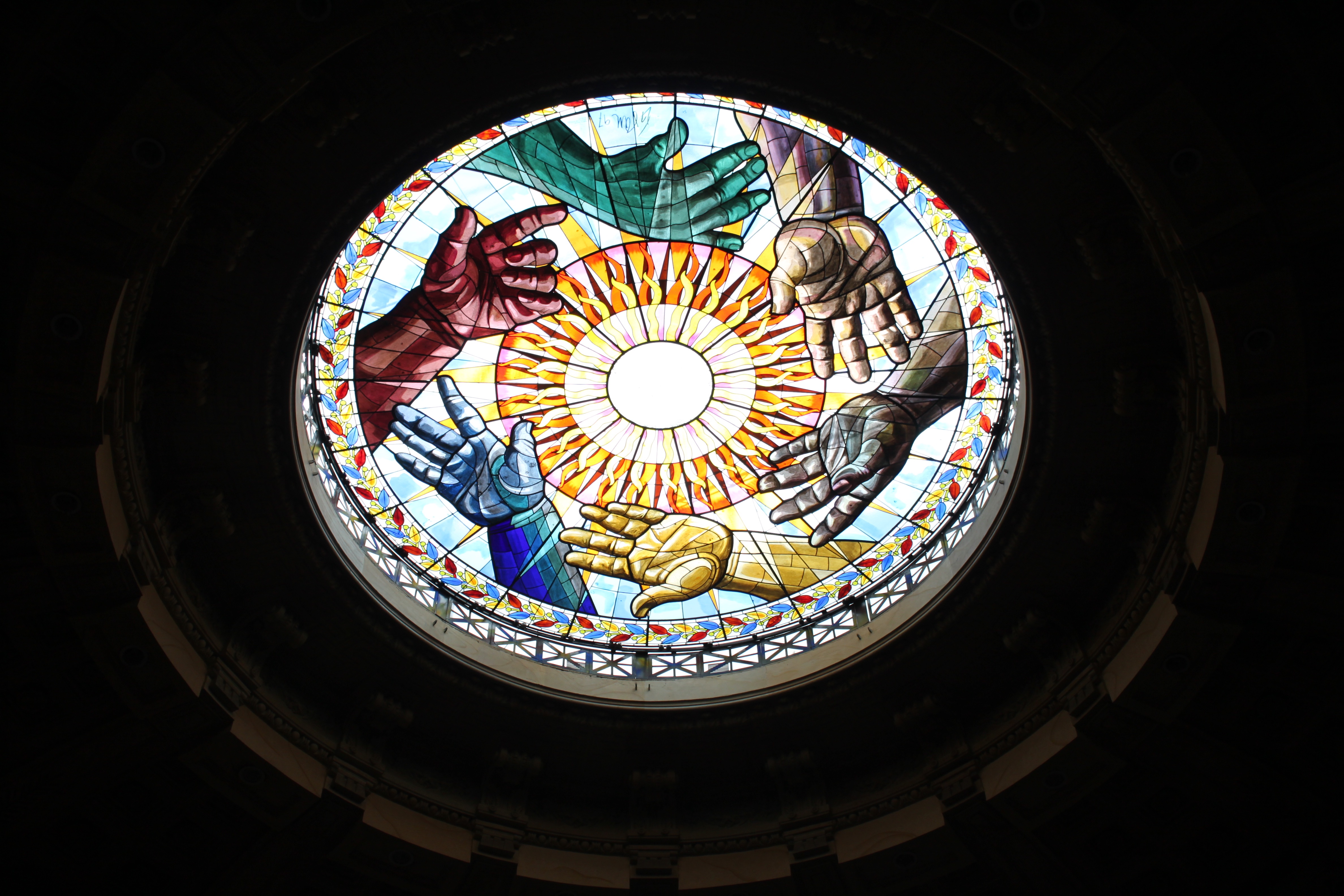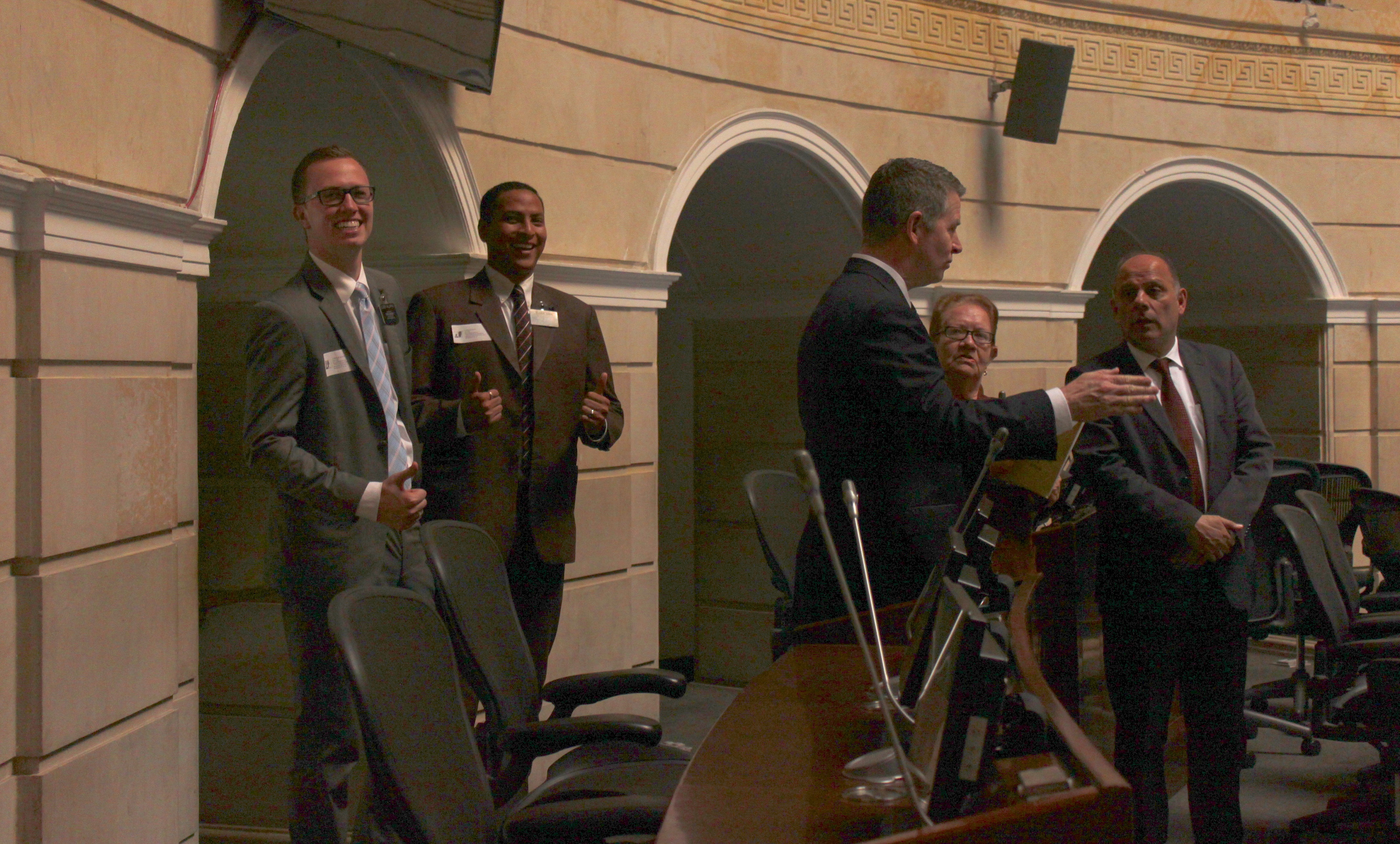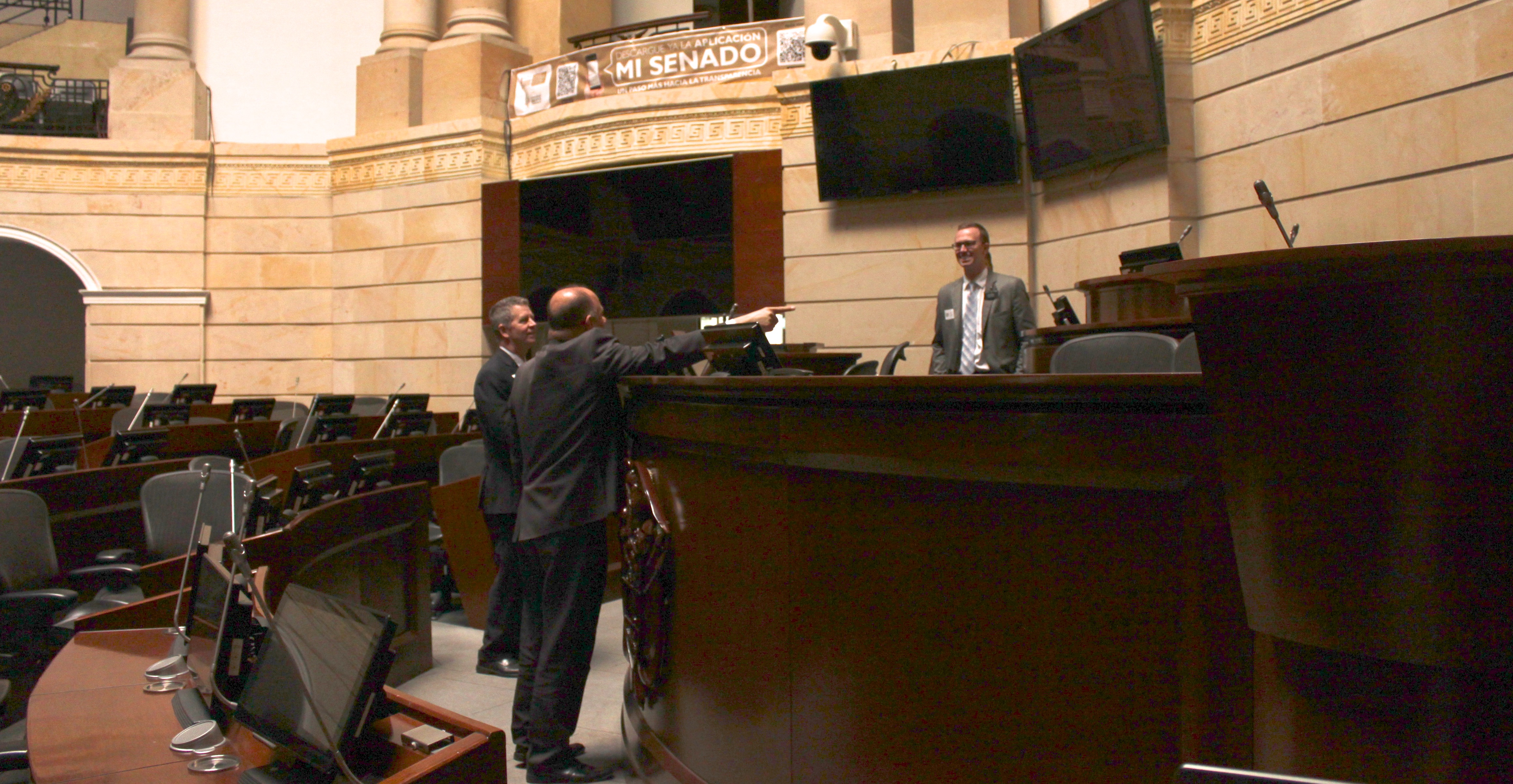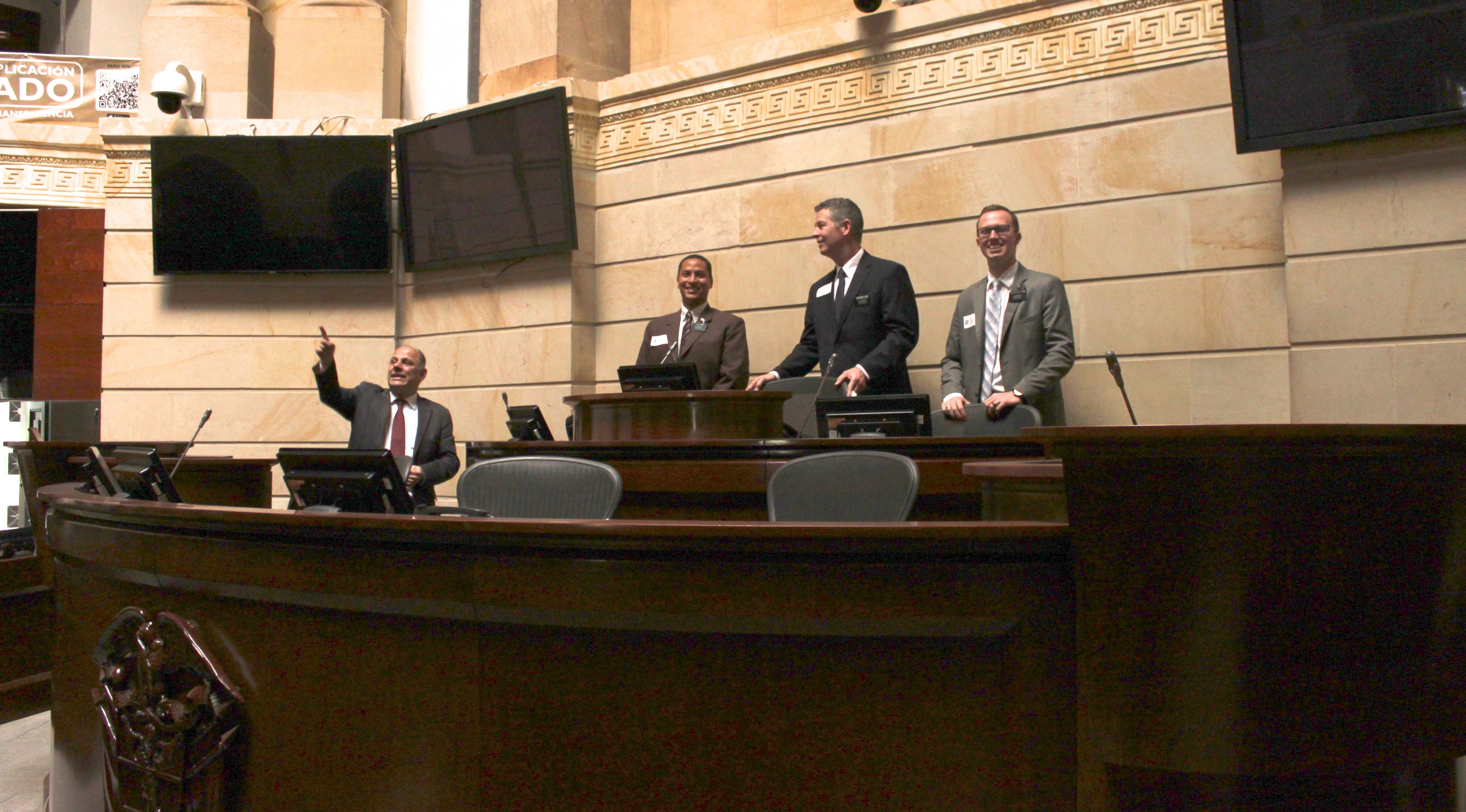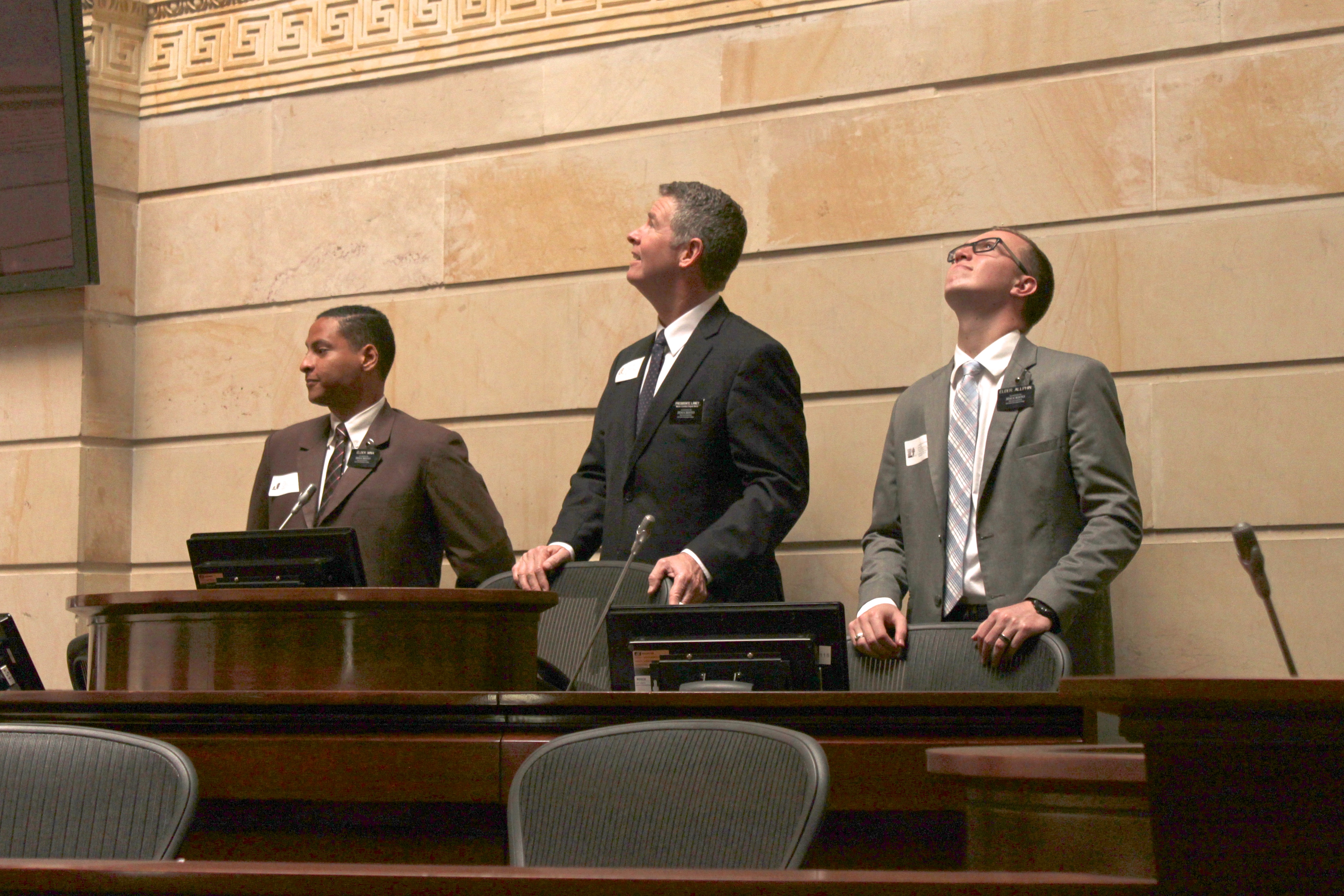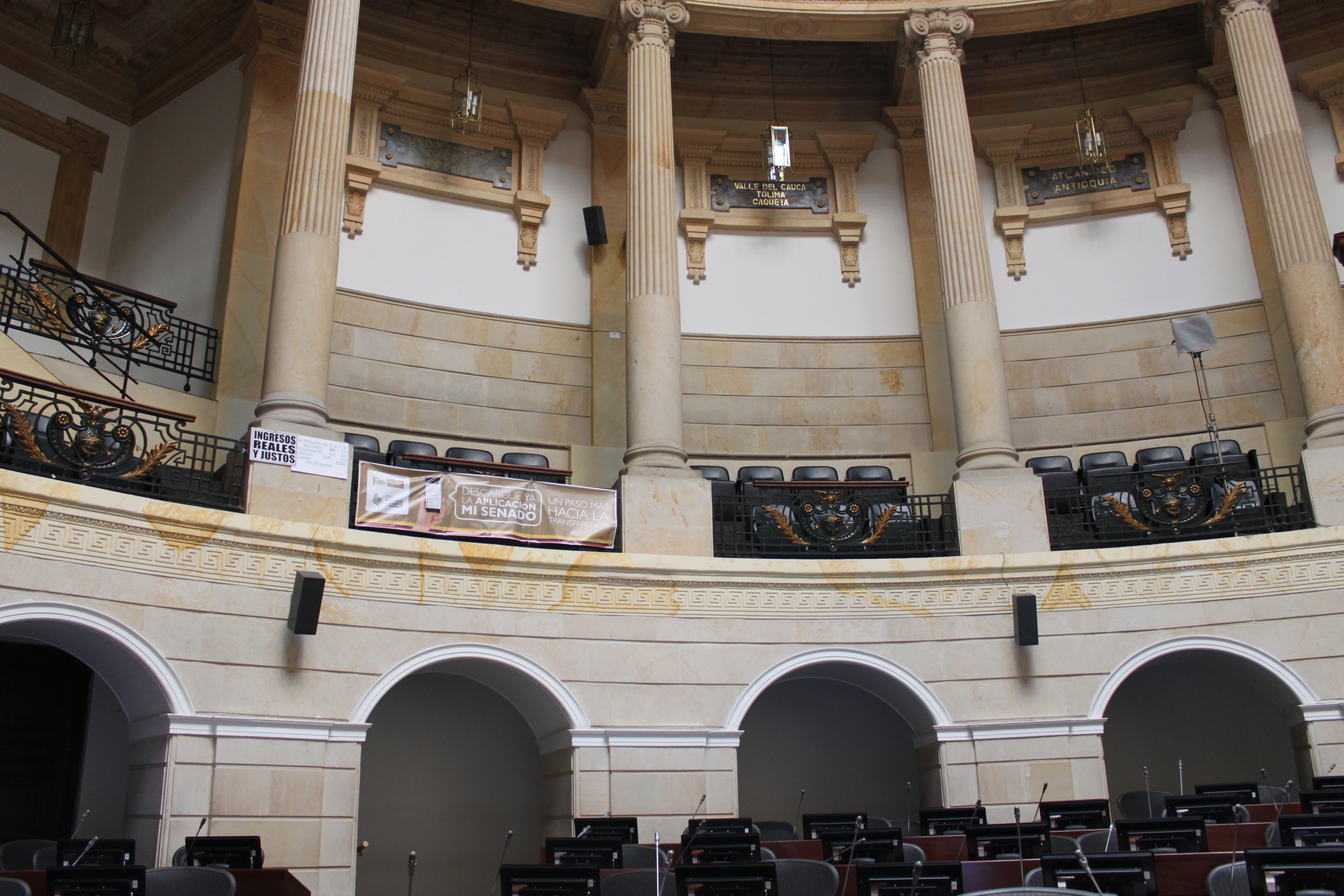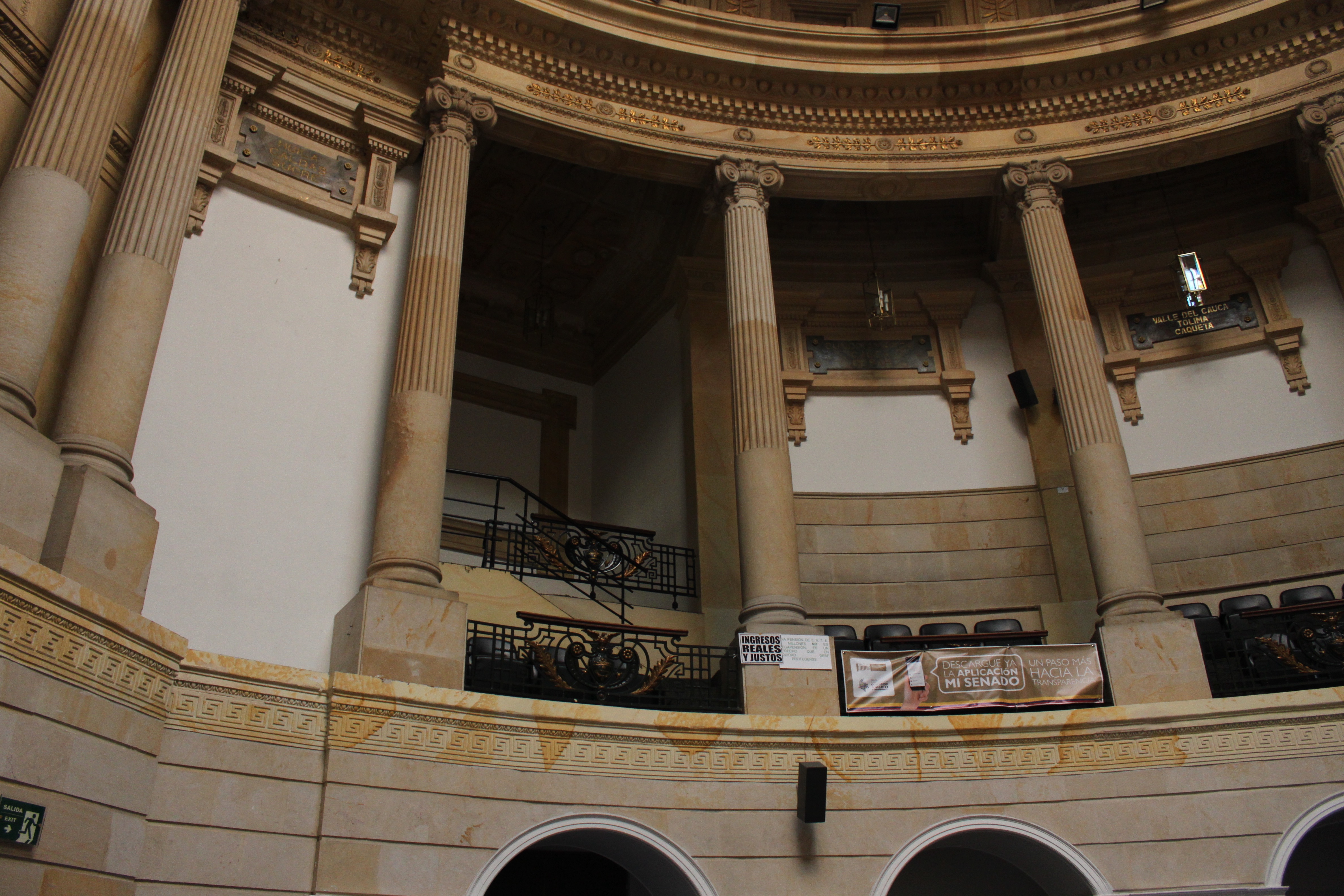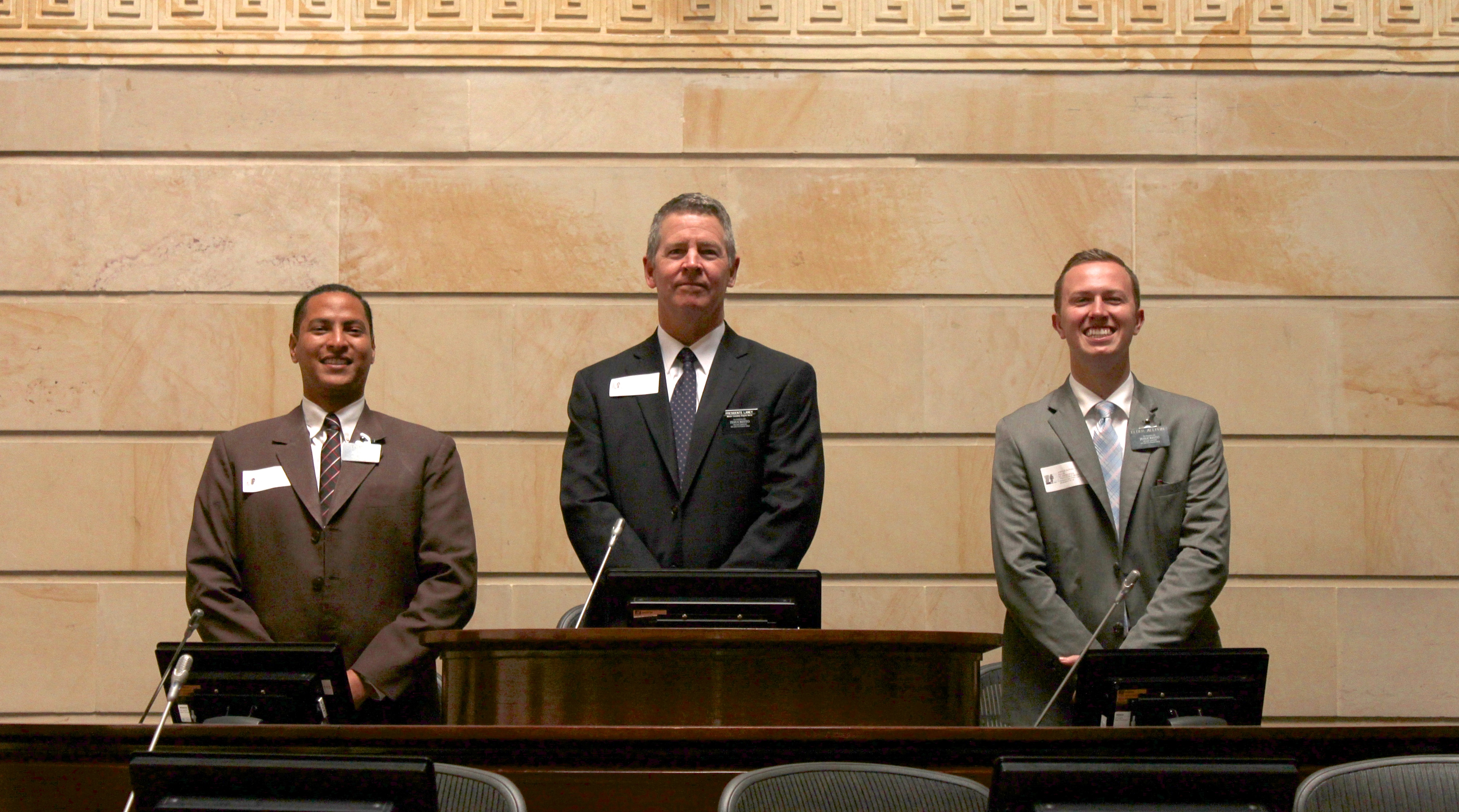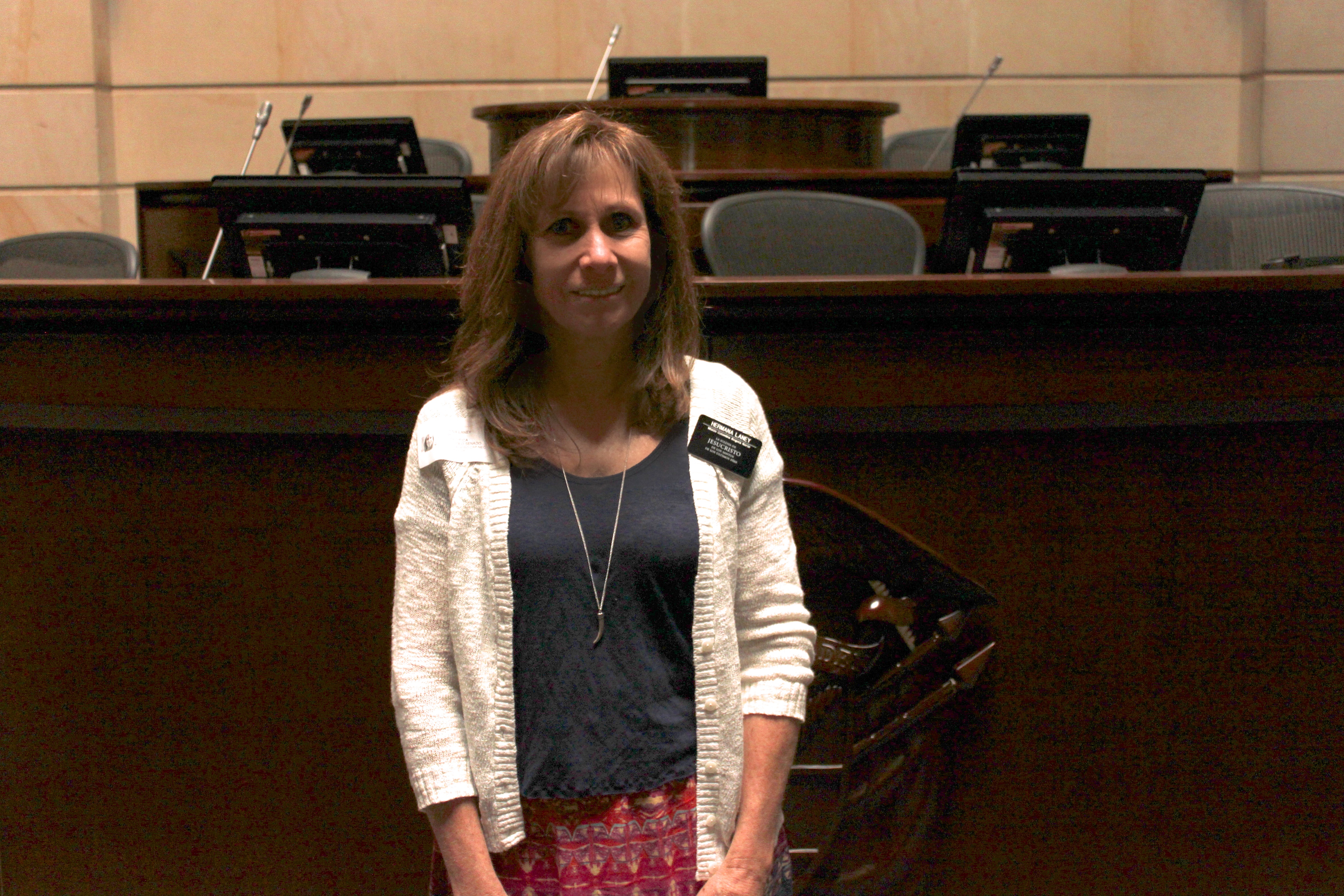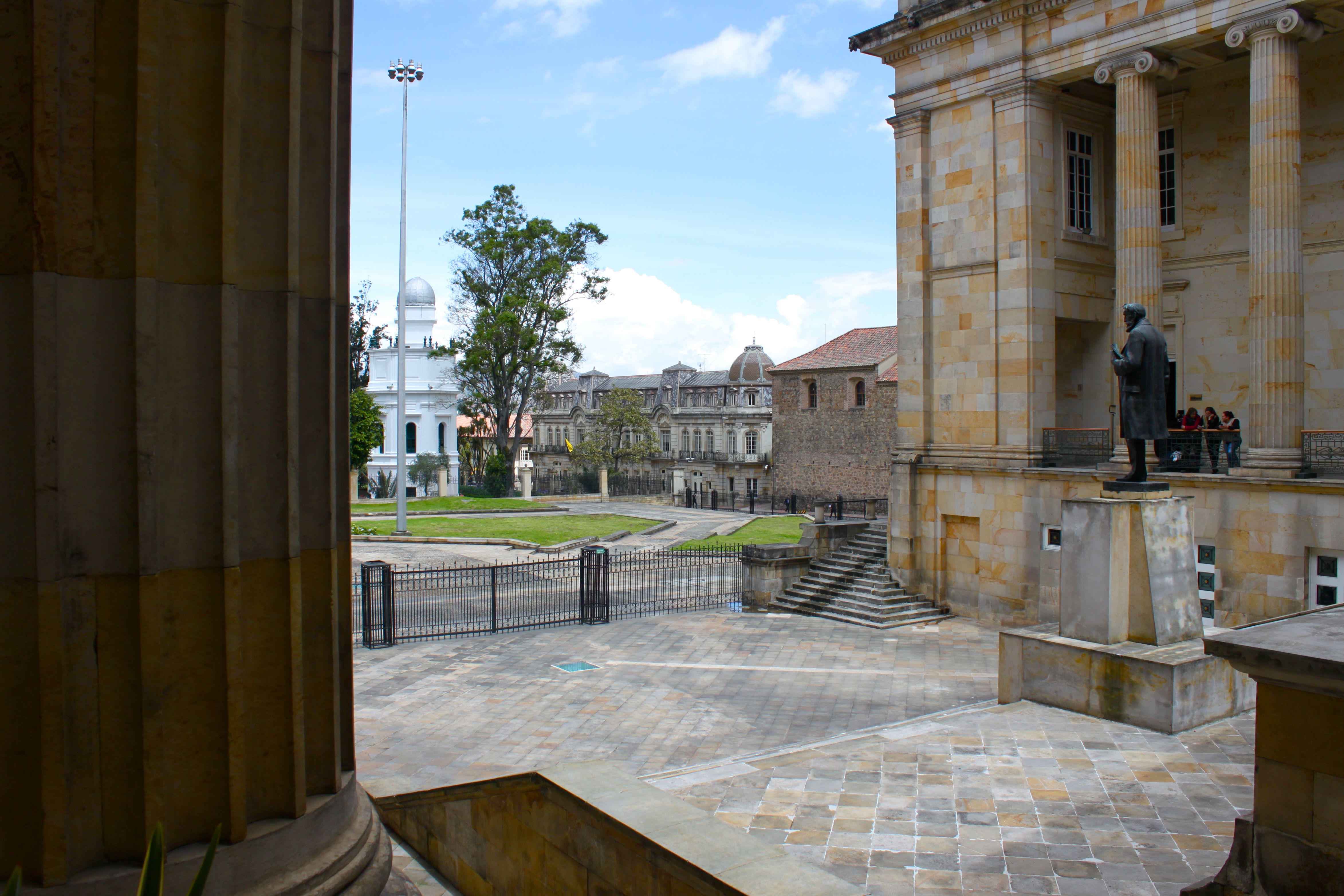 Centro histórico de Bogotá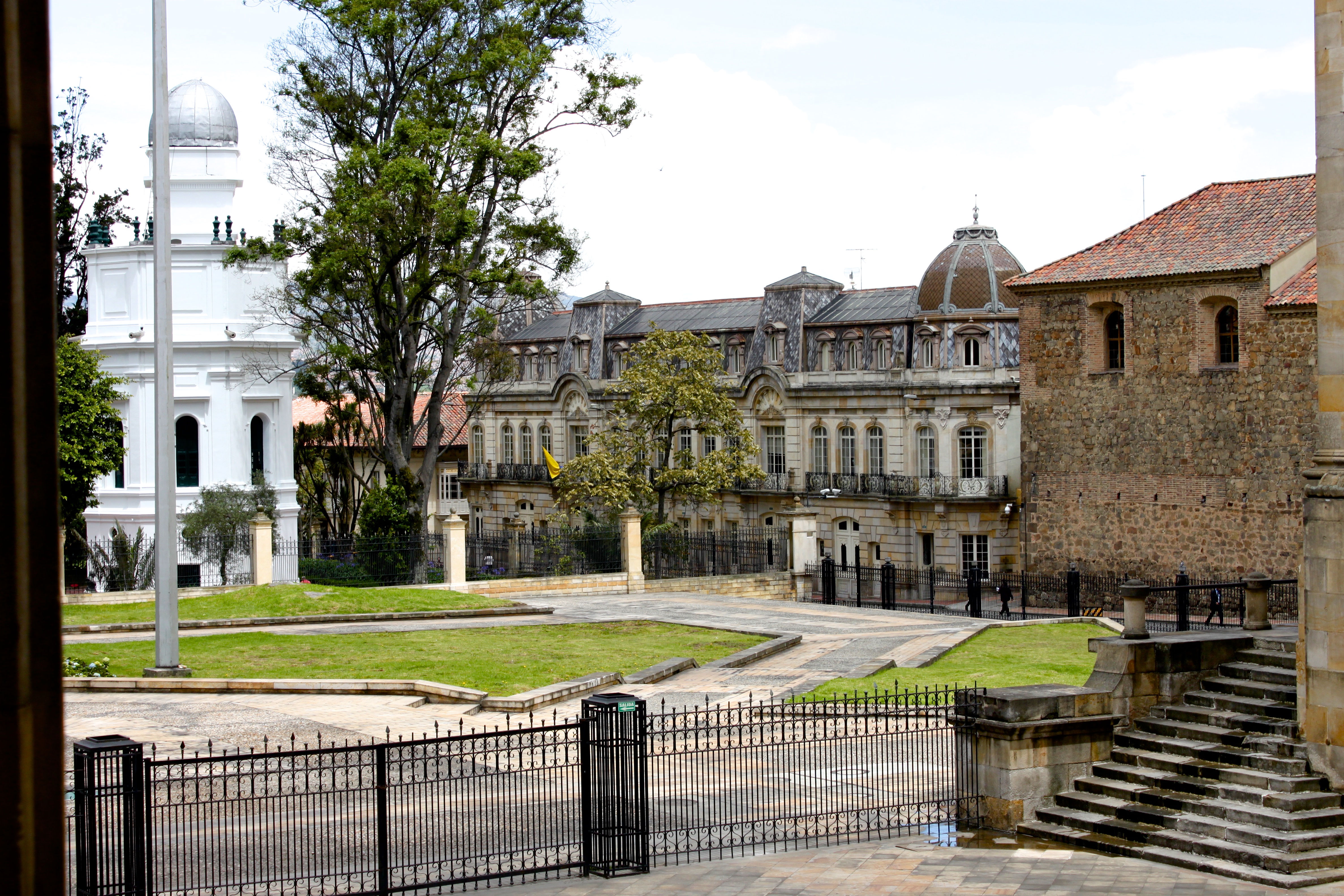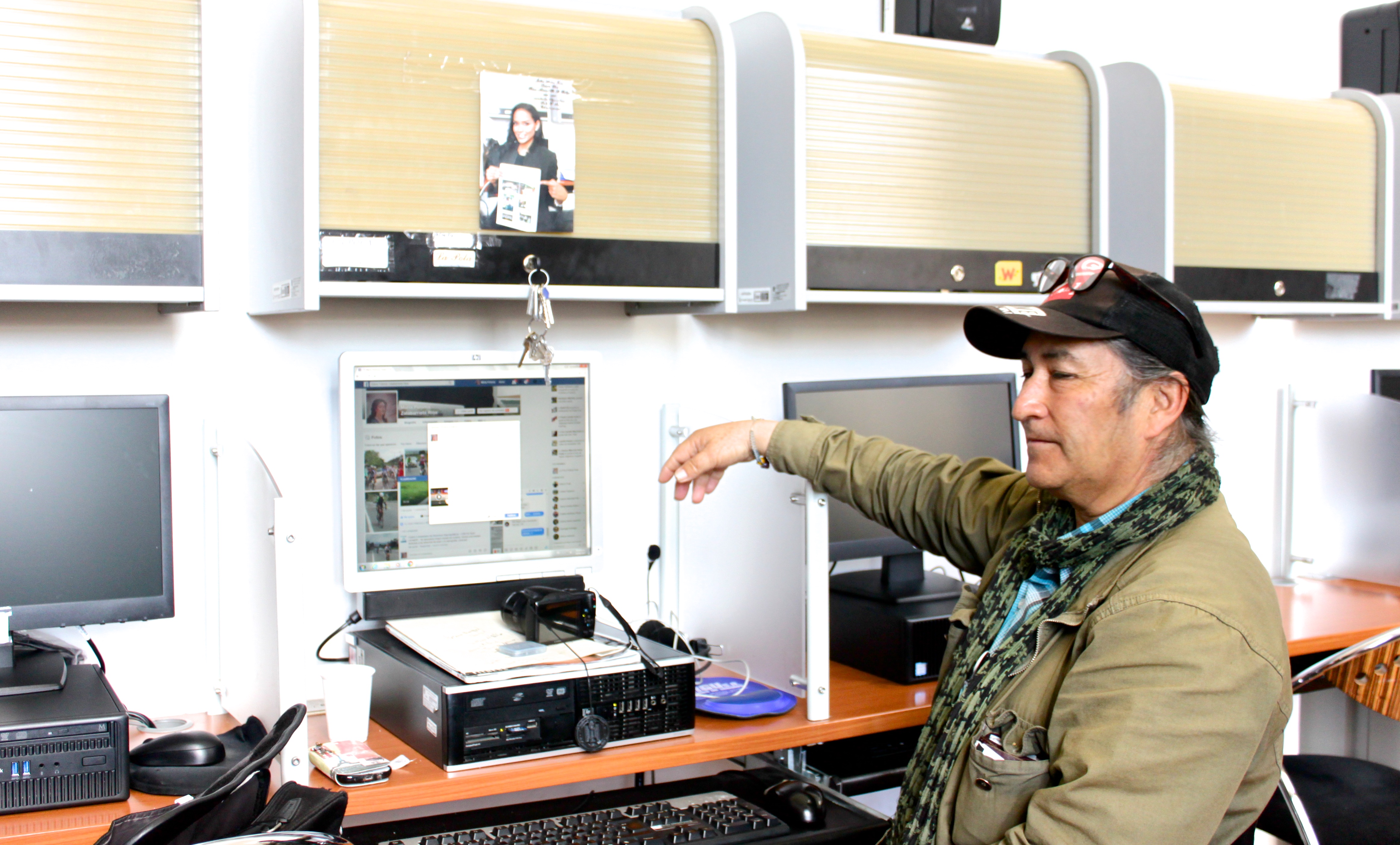 Press photographer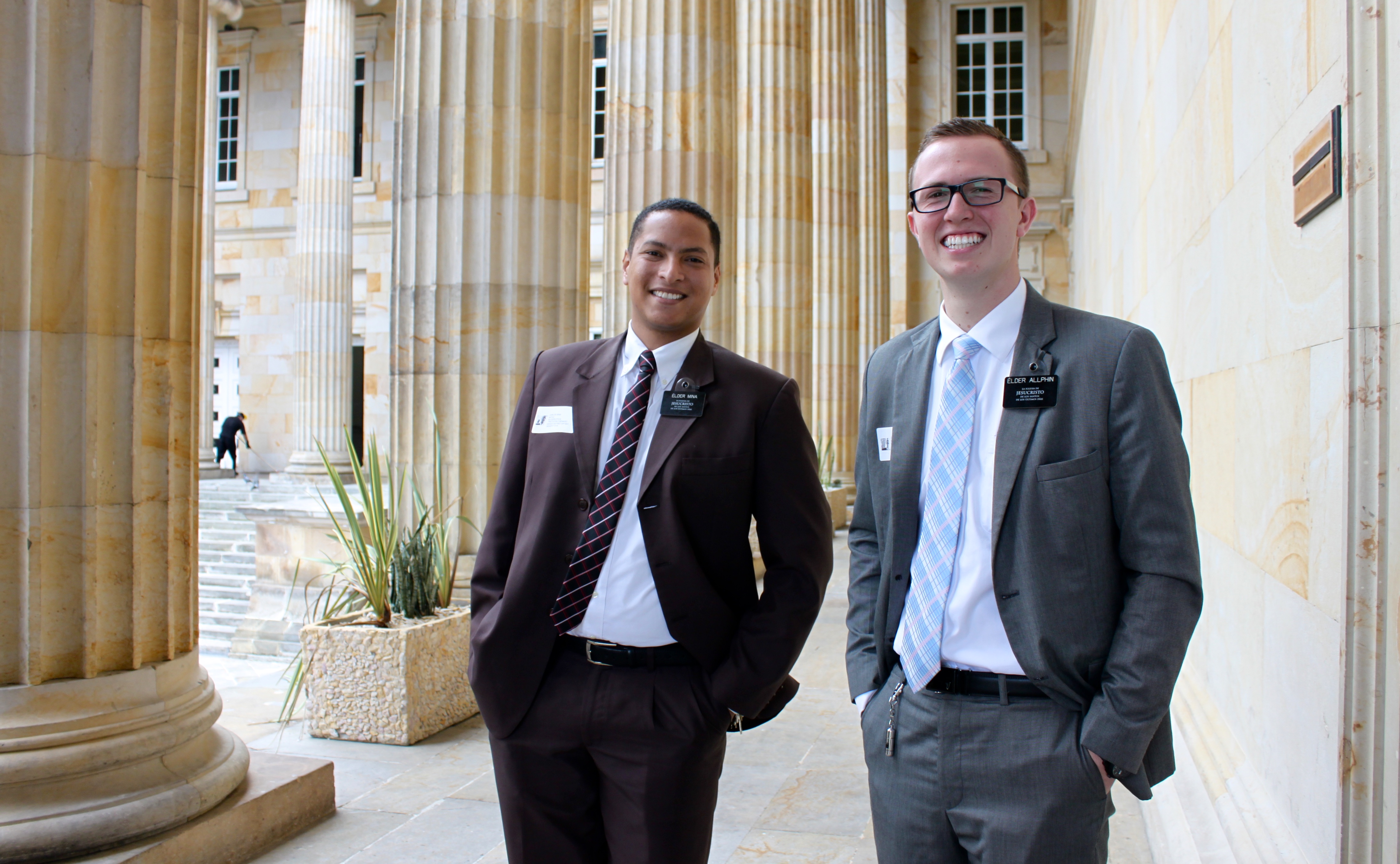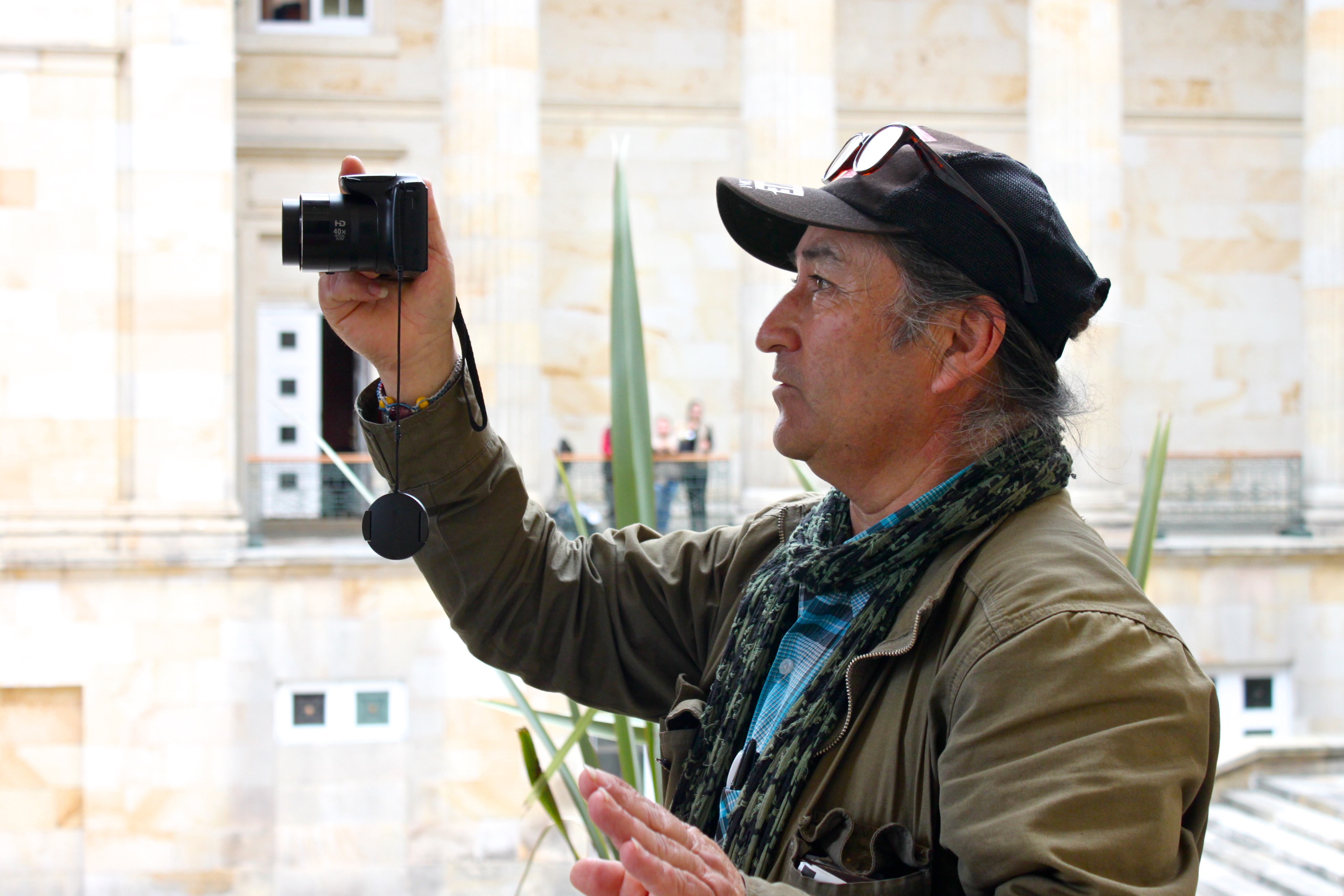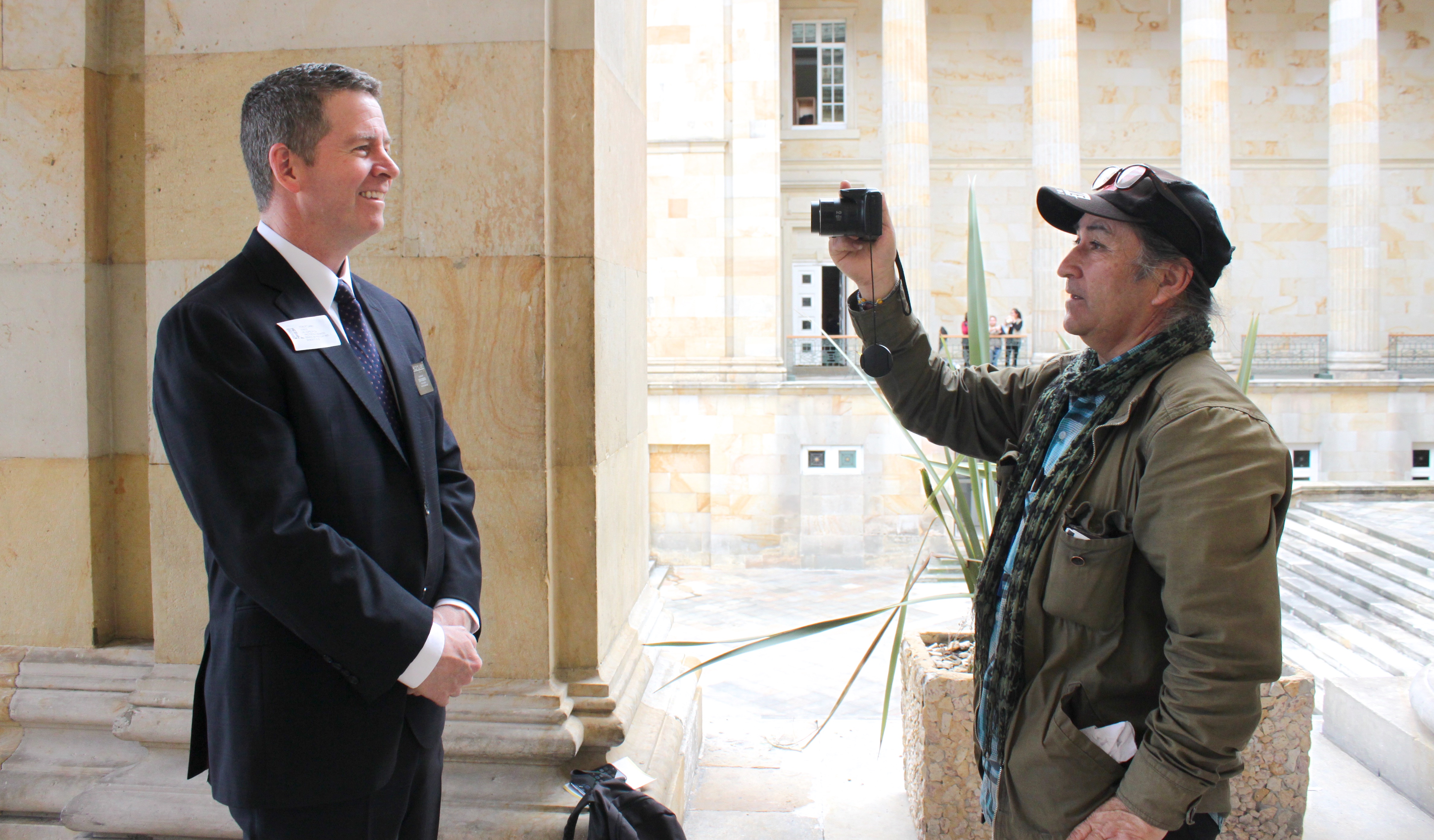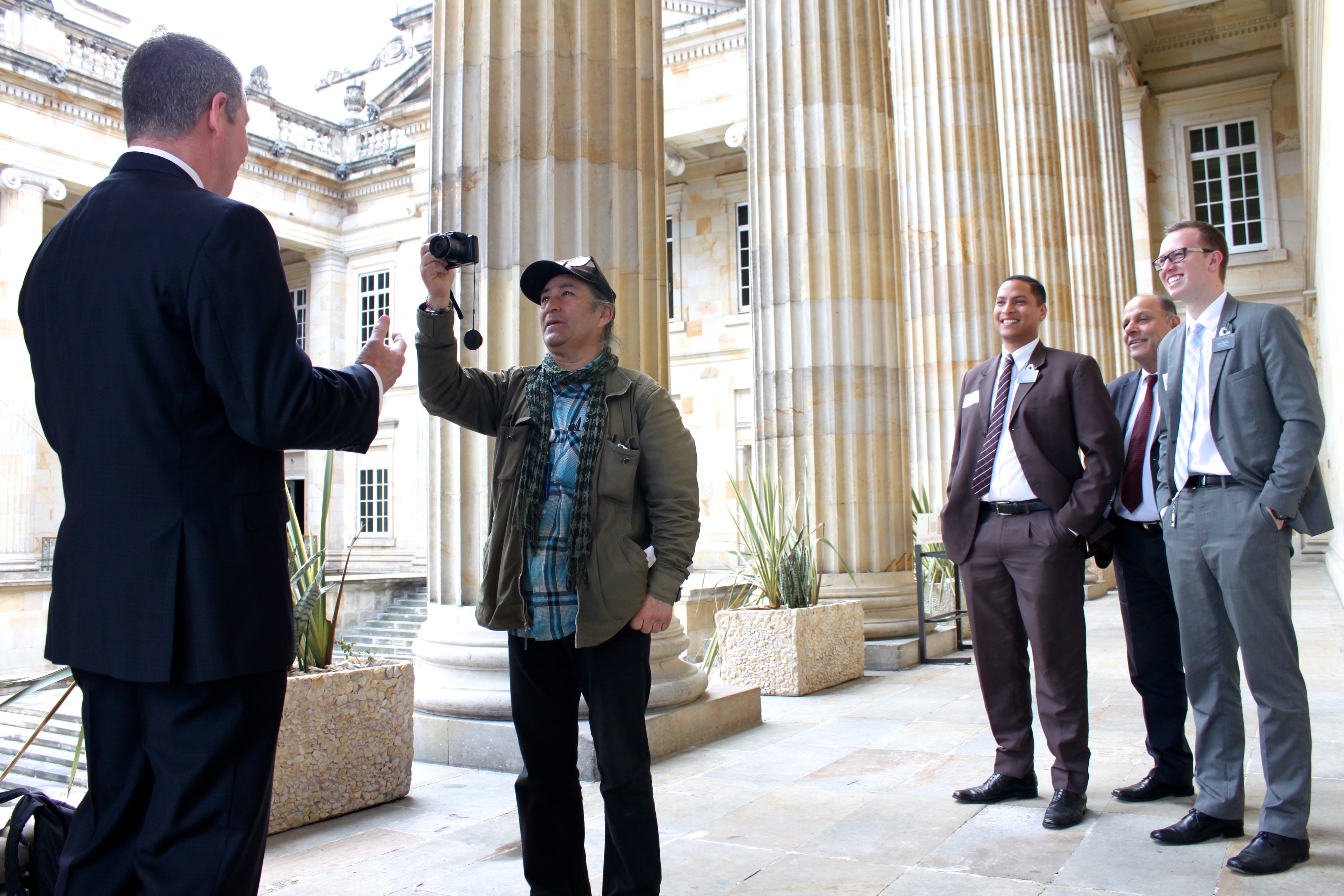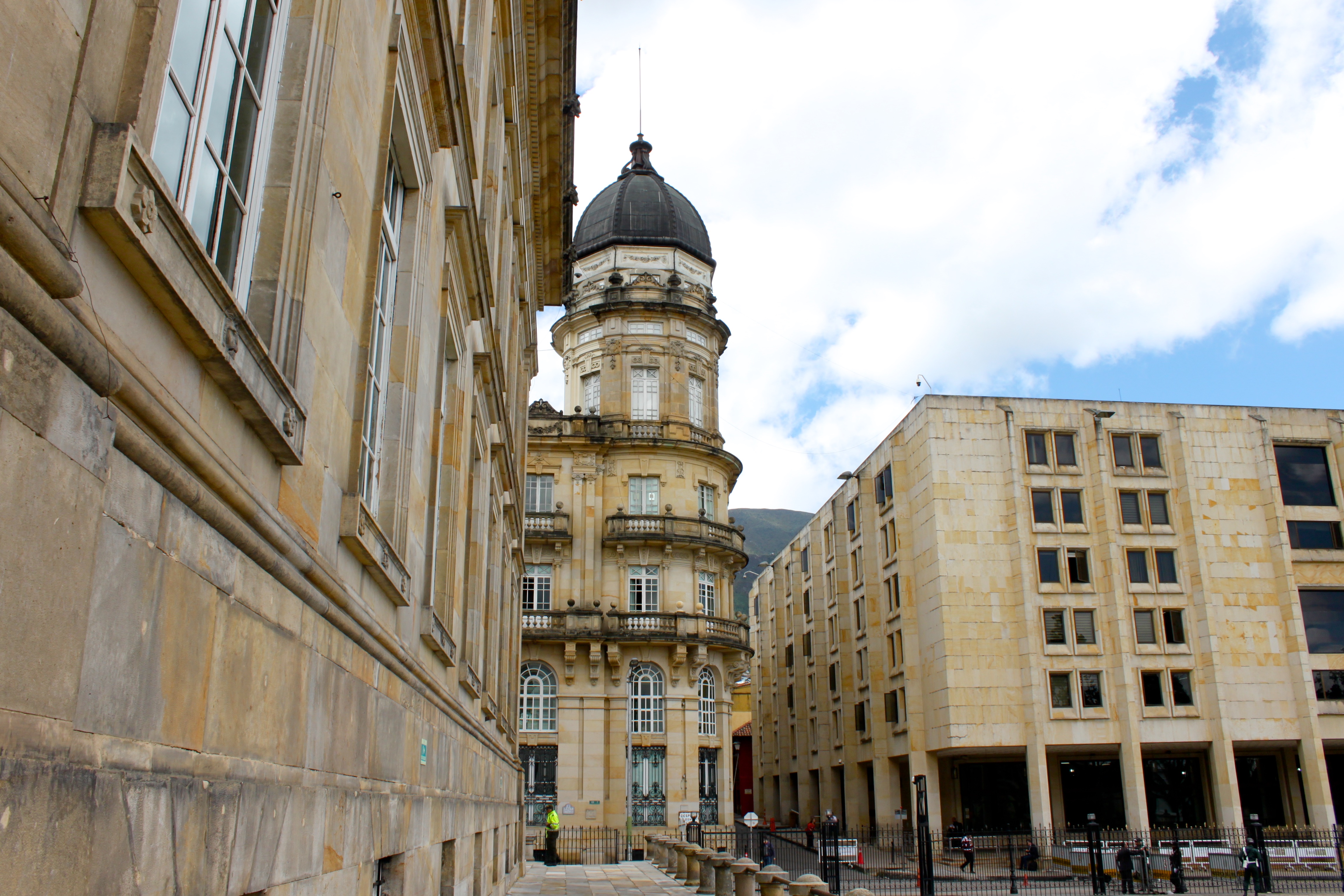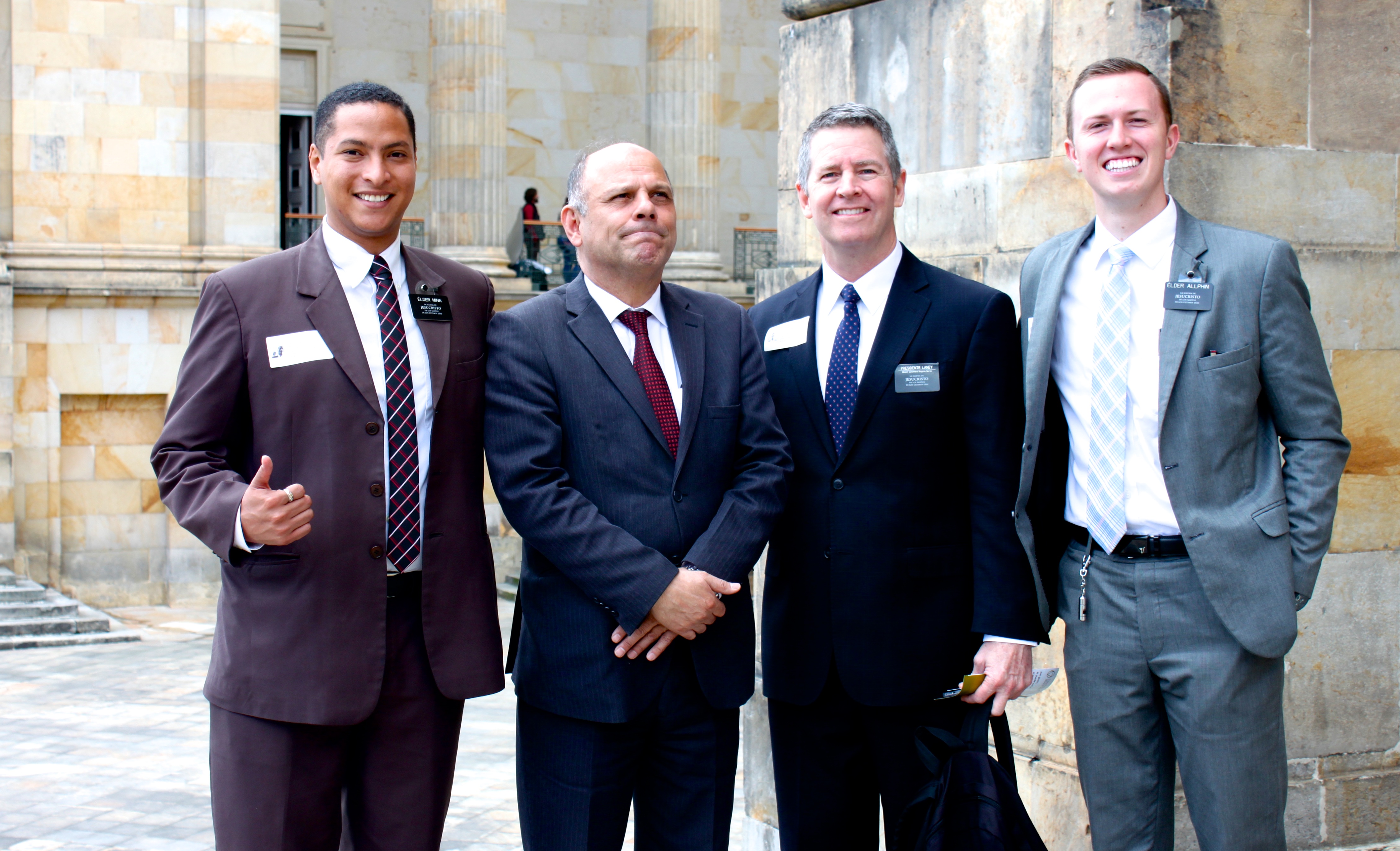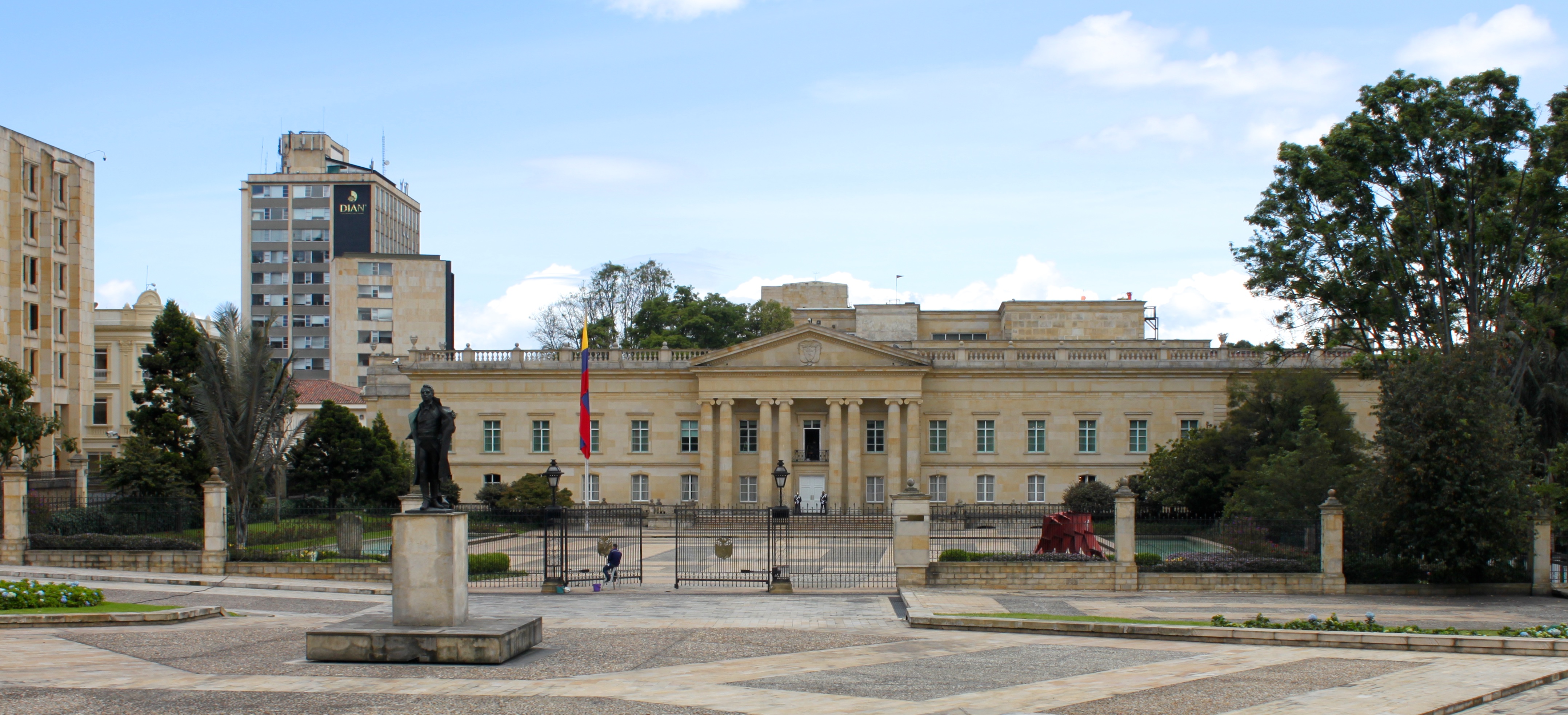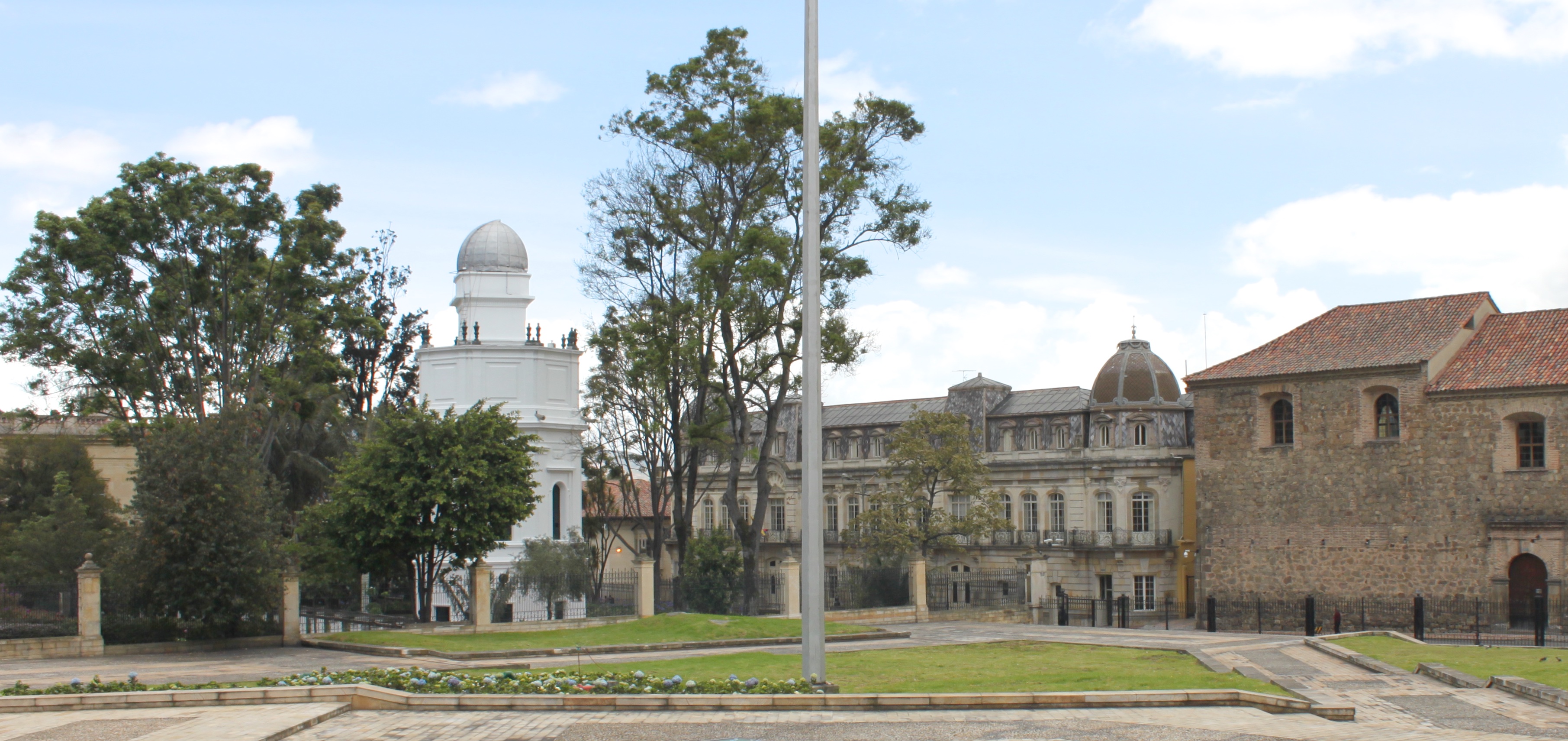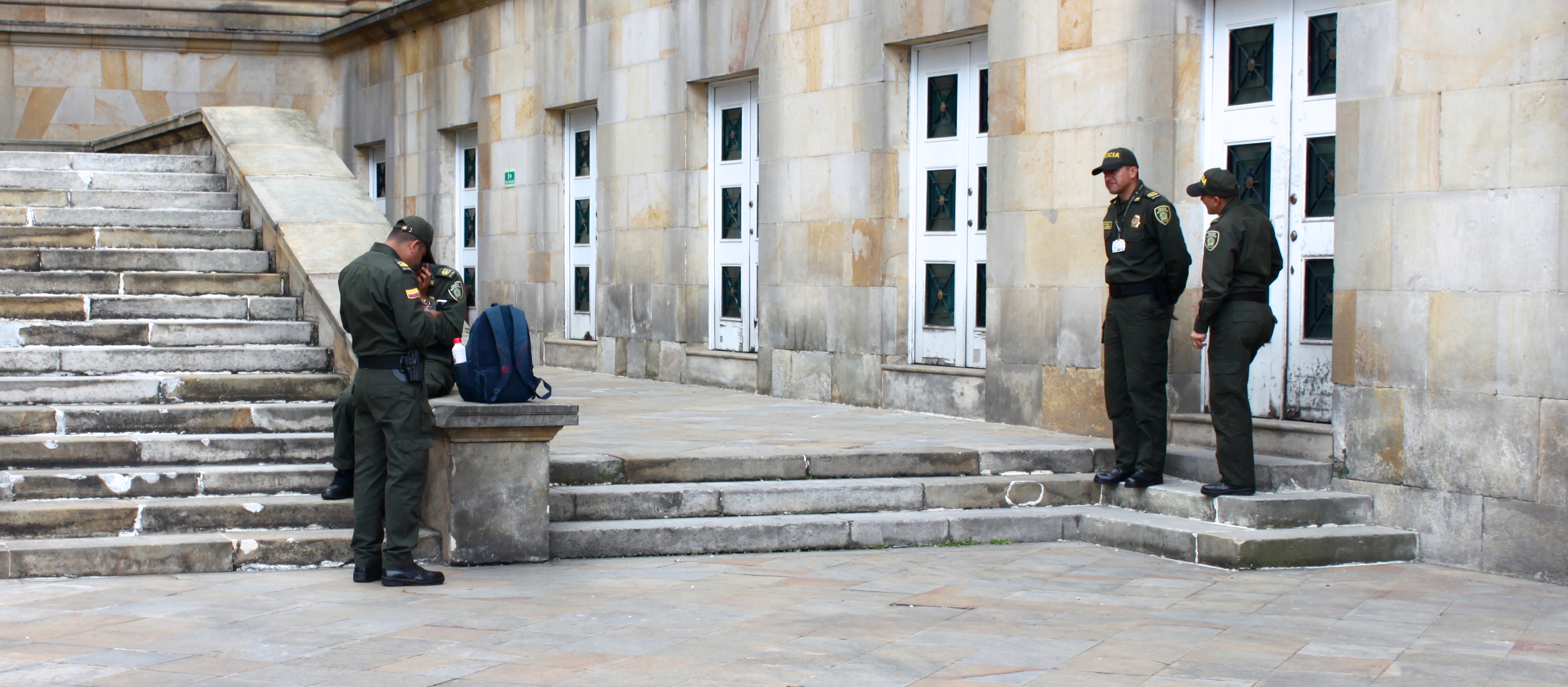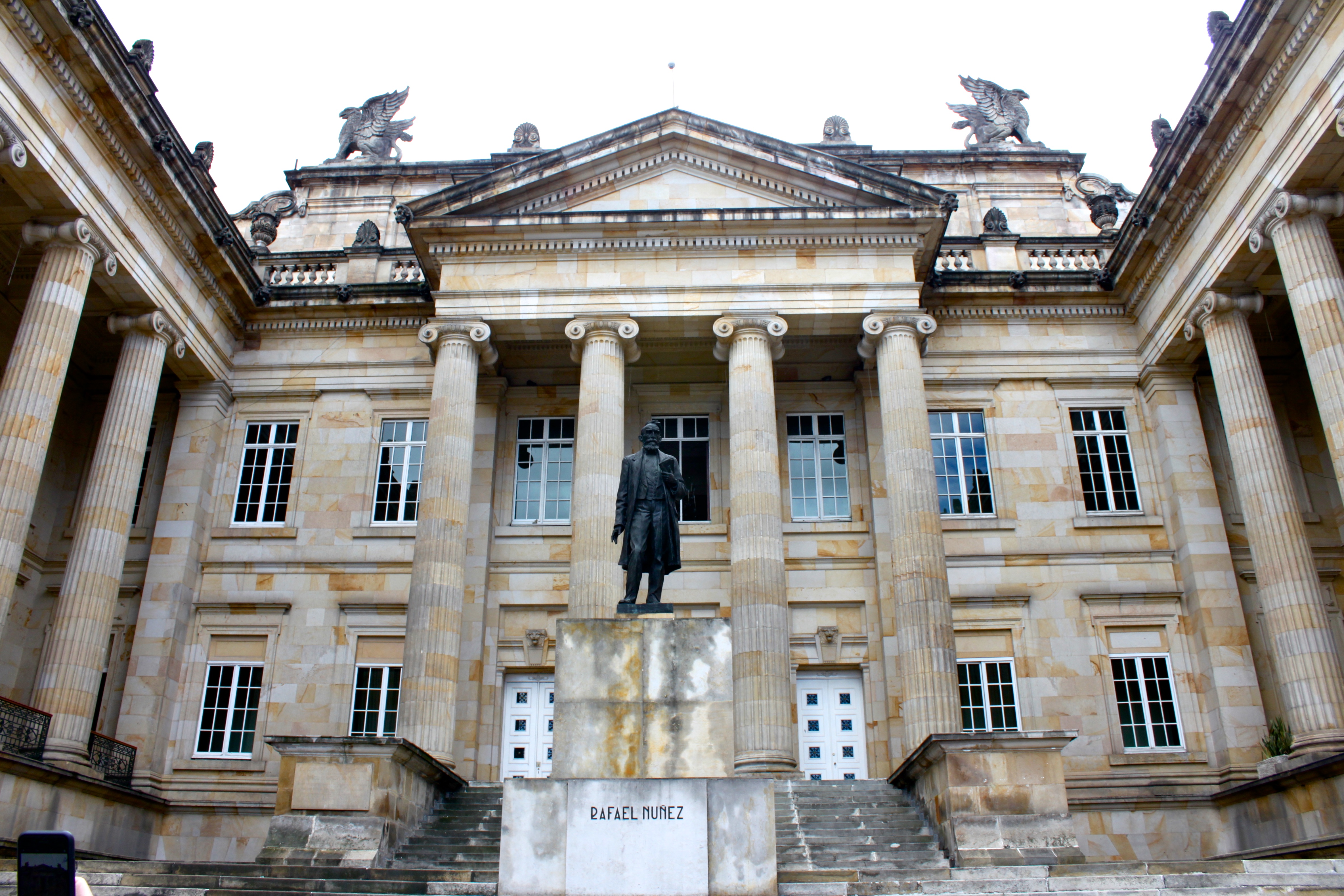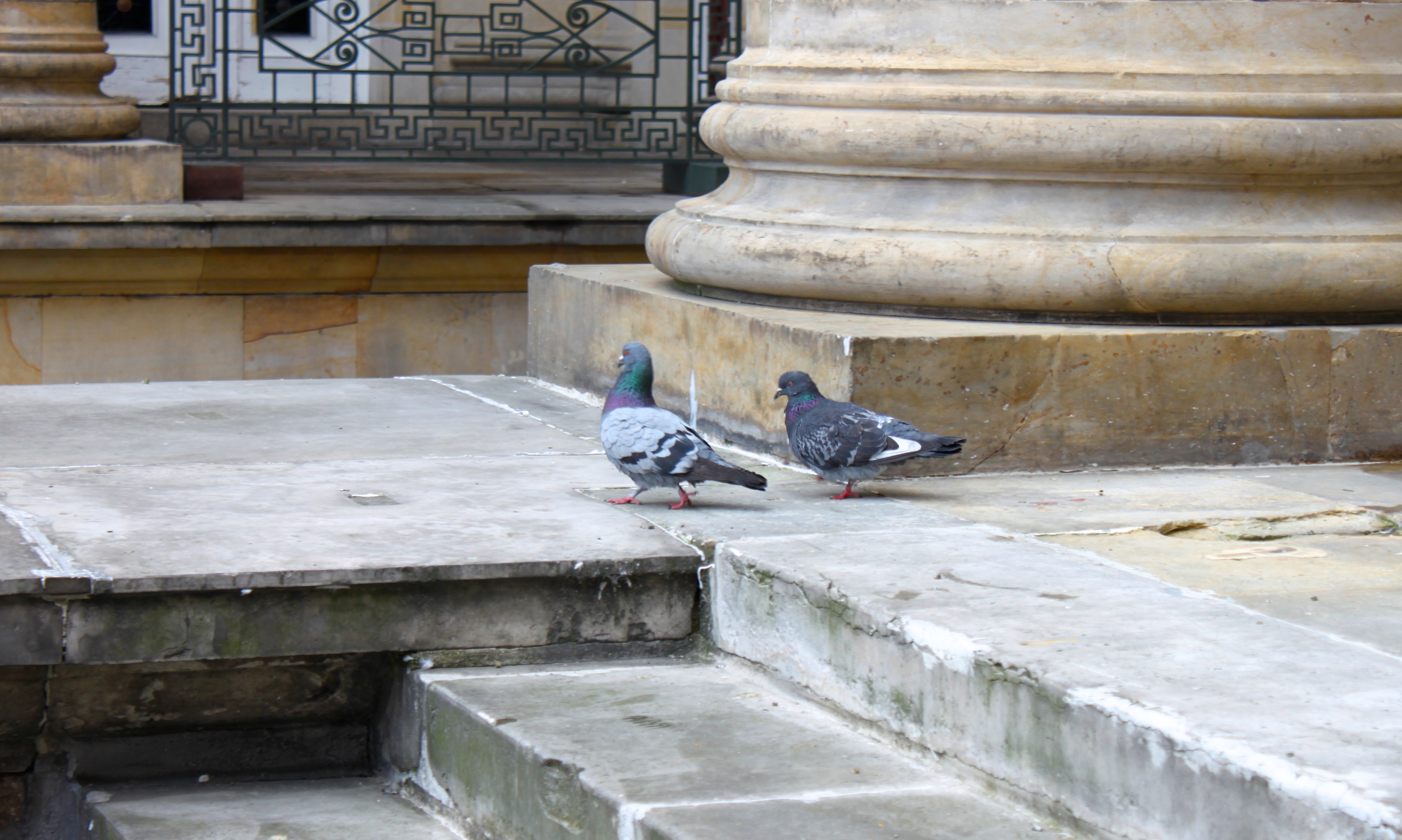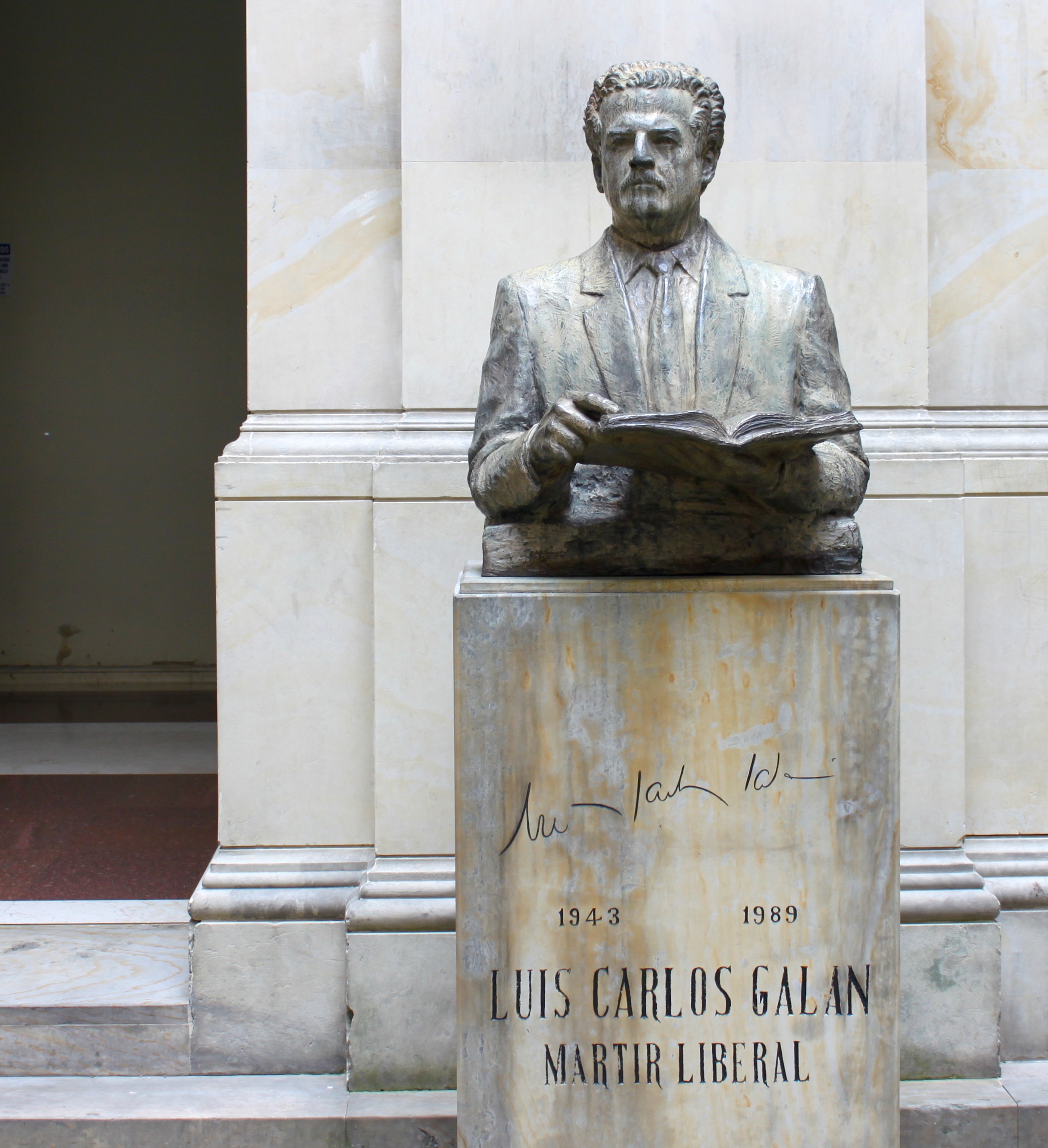 Bronze Busts of famous Colombians are  popular throughout the country.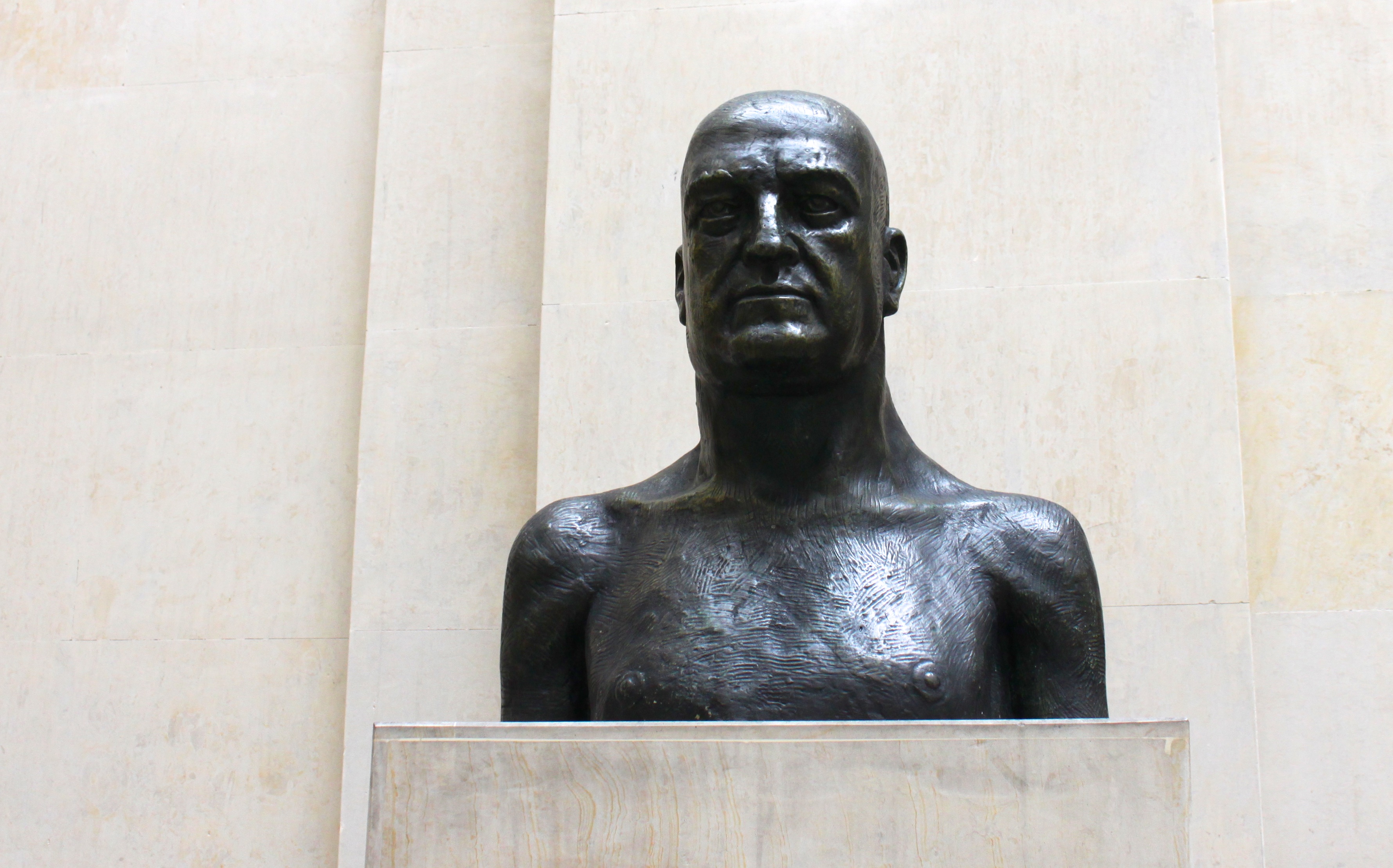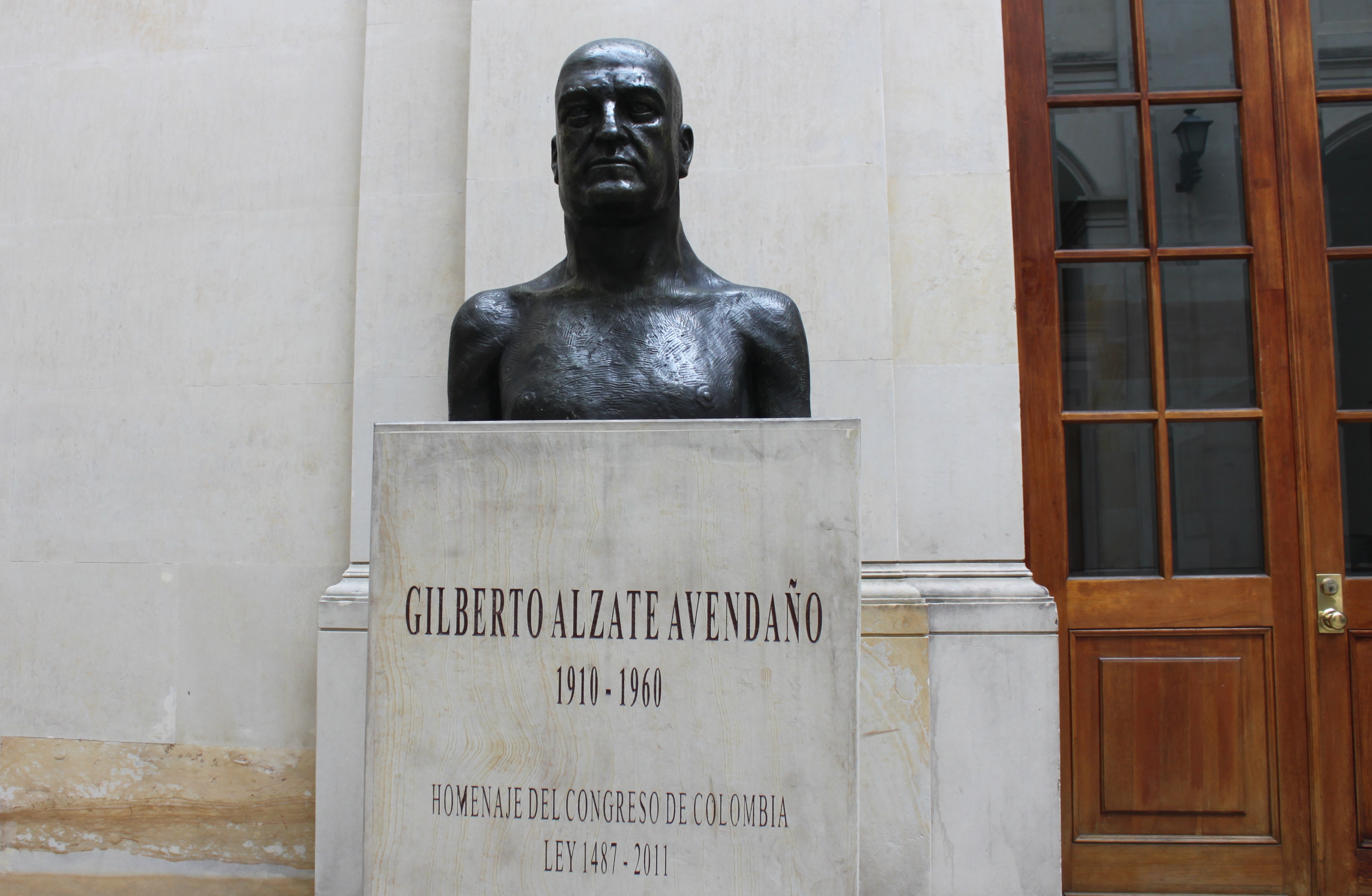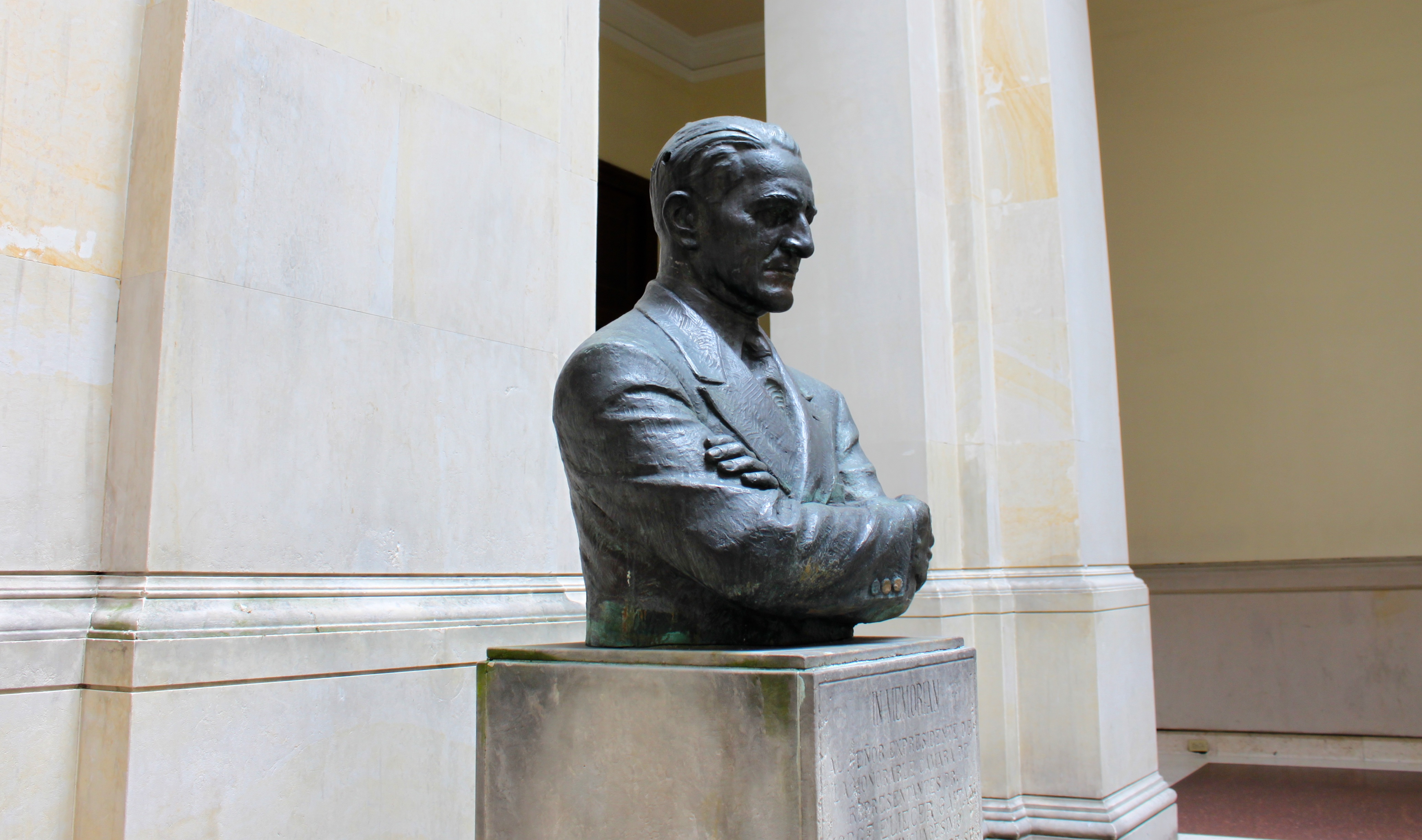 This famous Colombian was murdered–shot in his head.  So when they made his bronze bust, they included the bullet hole!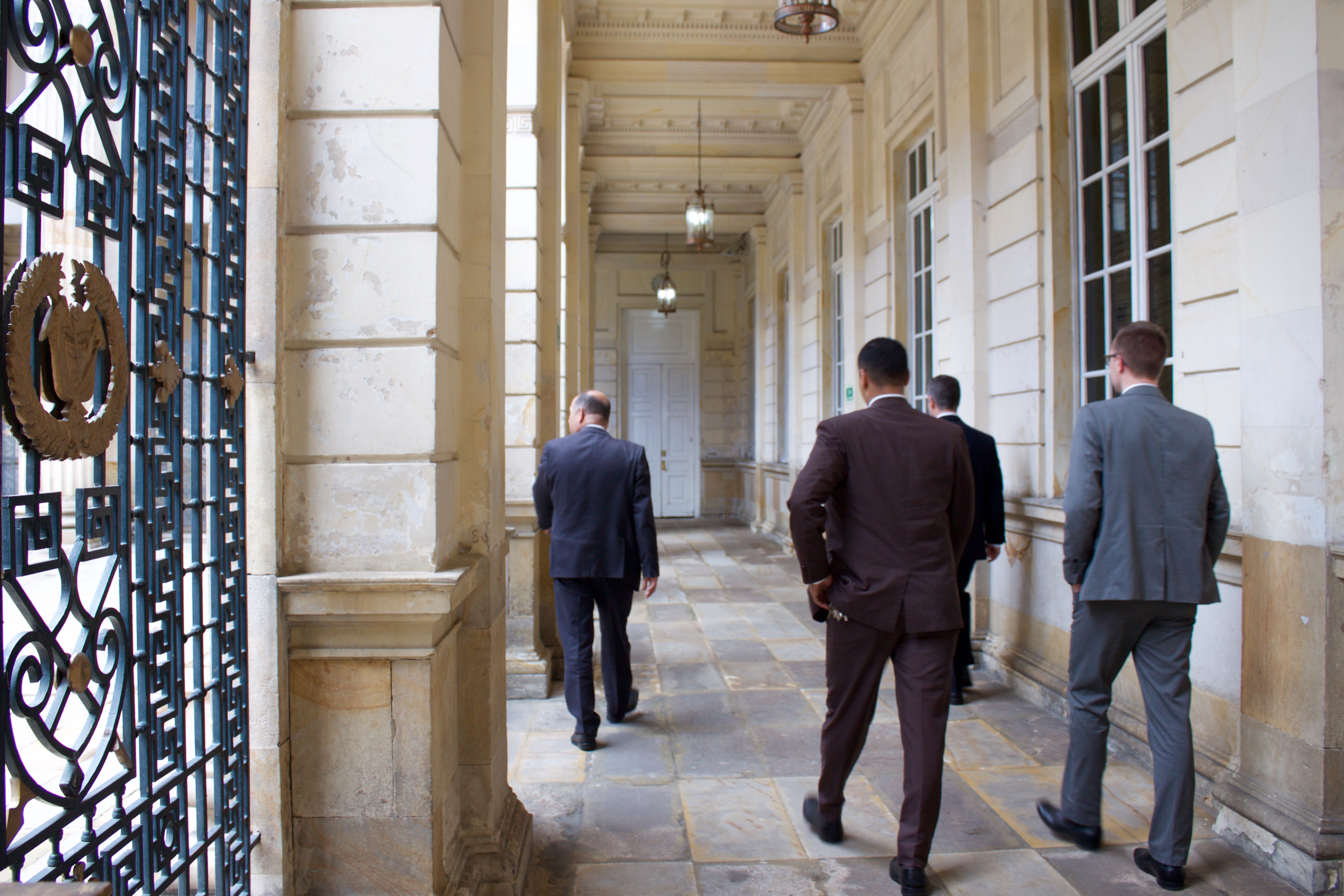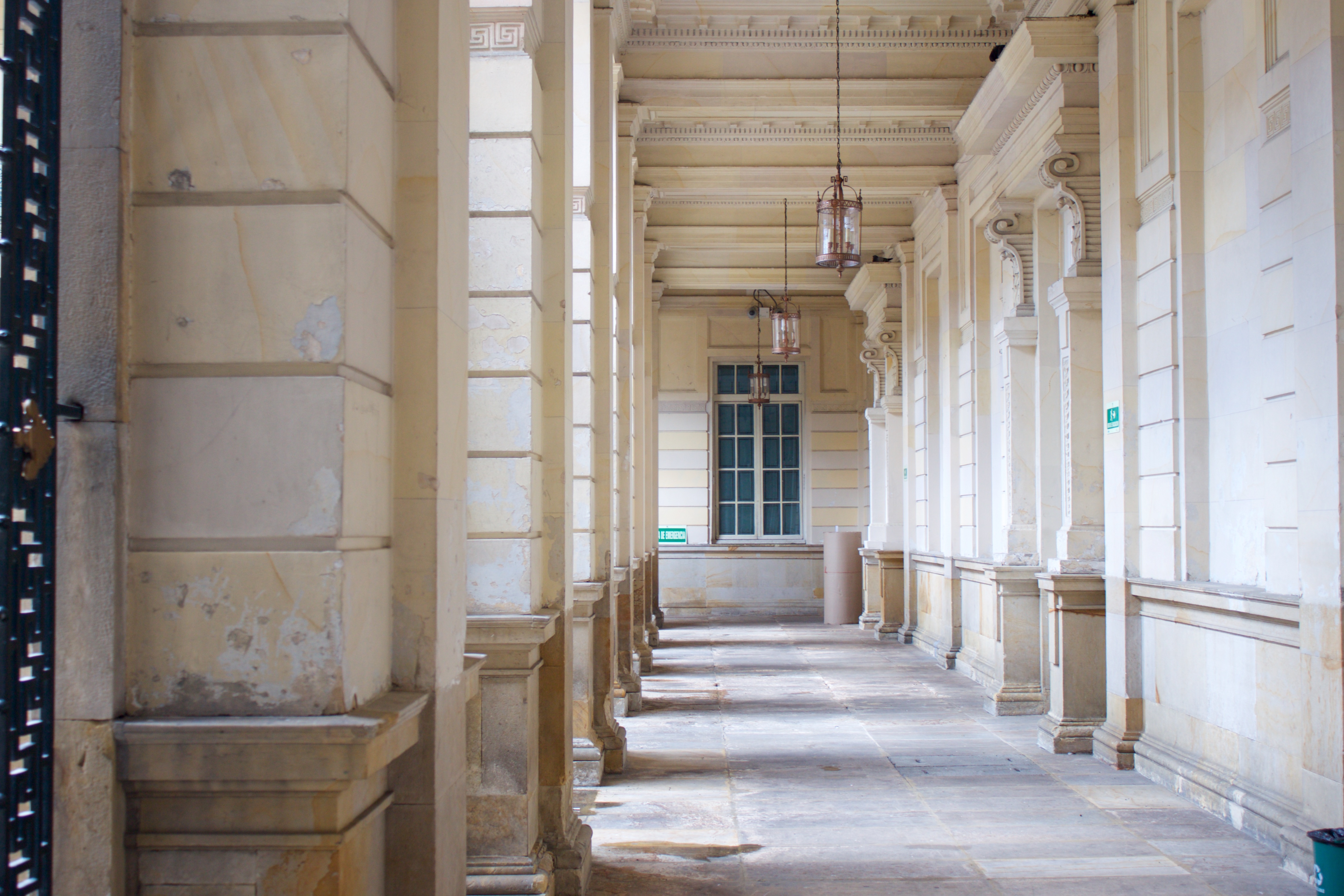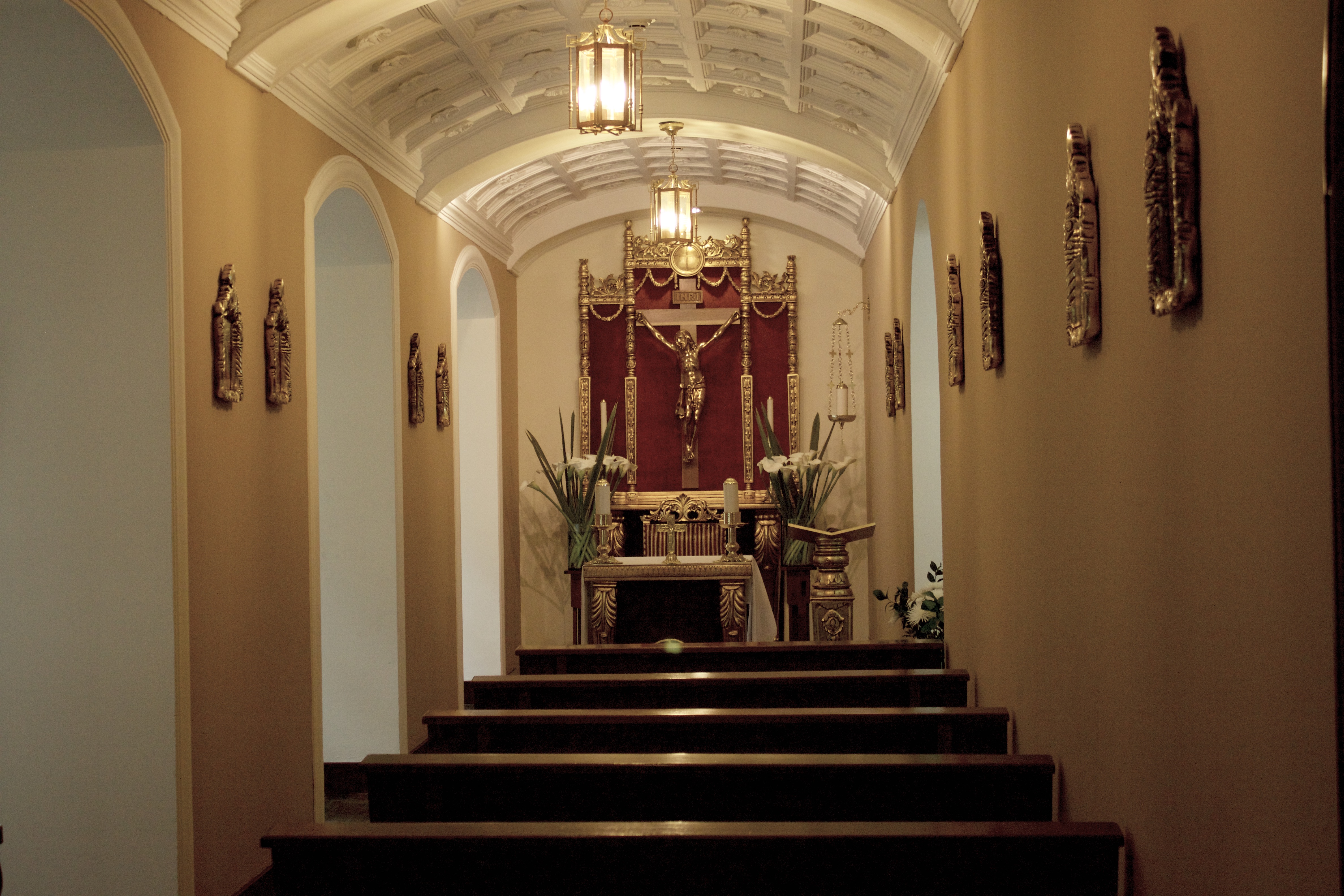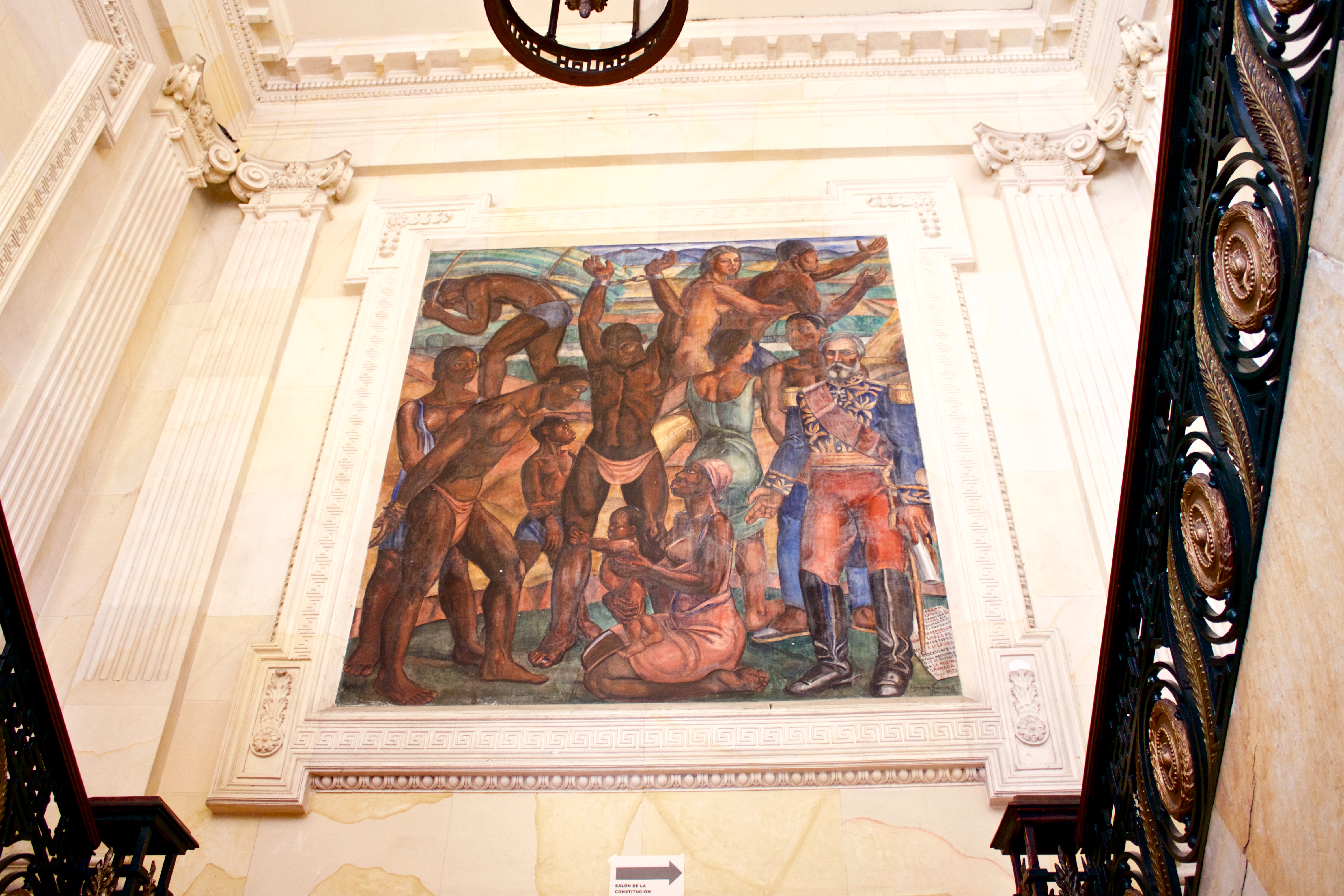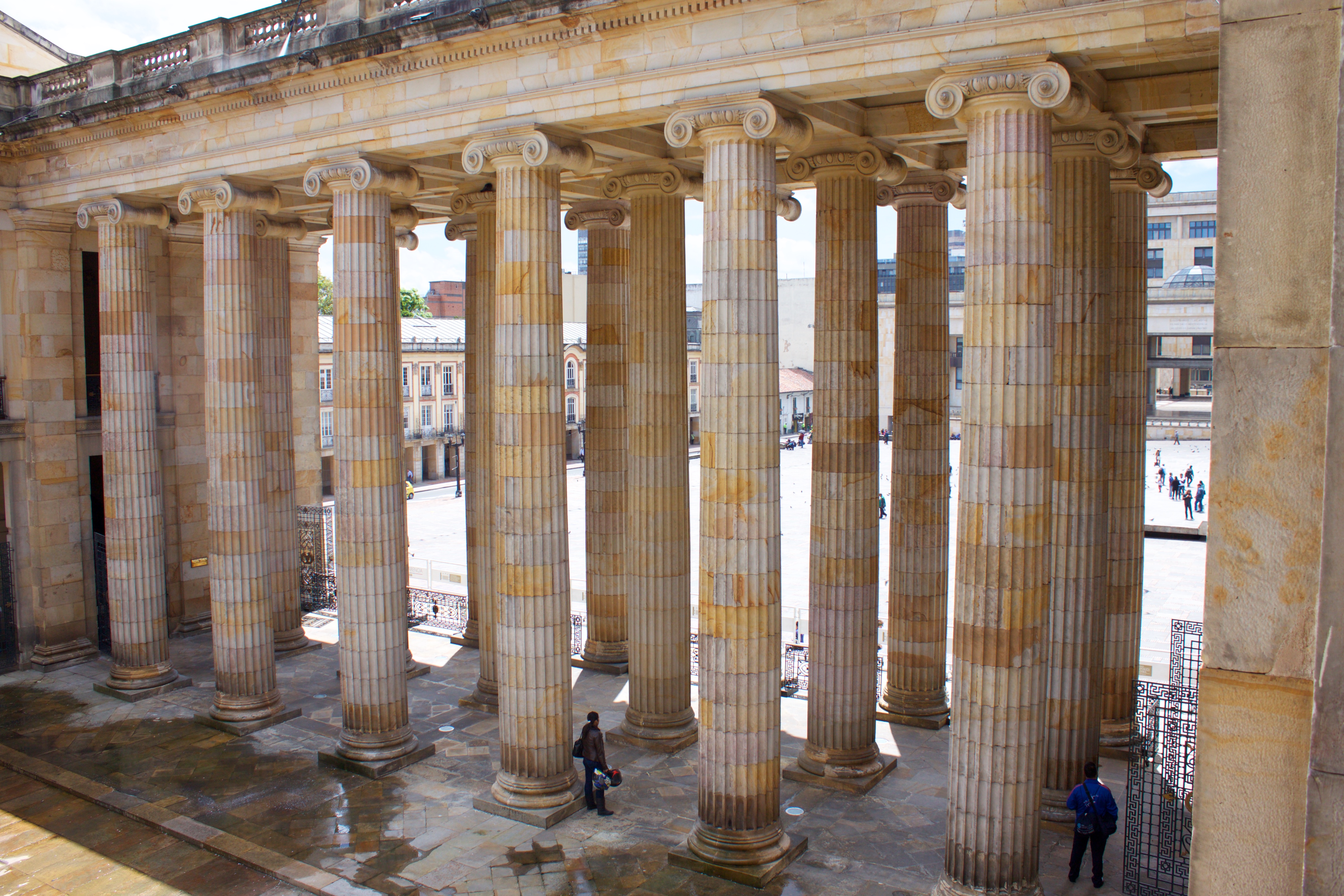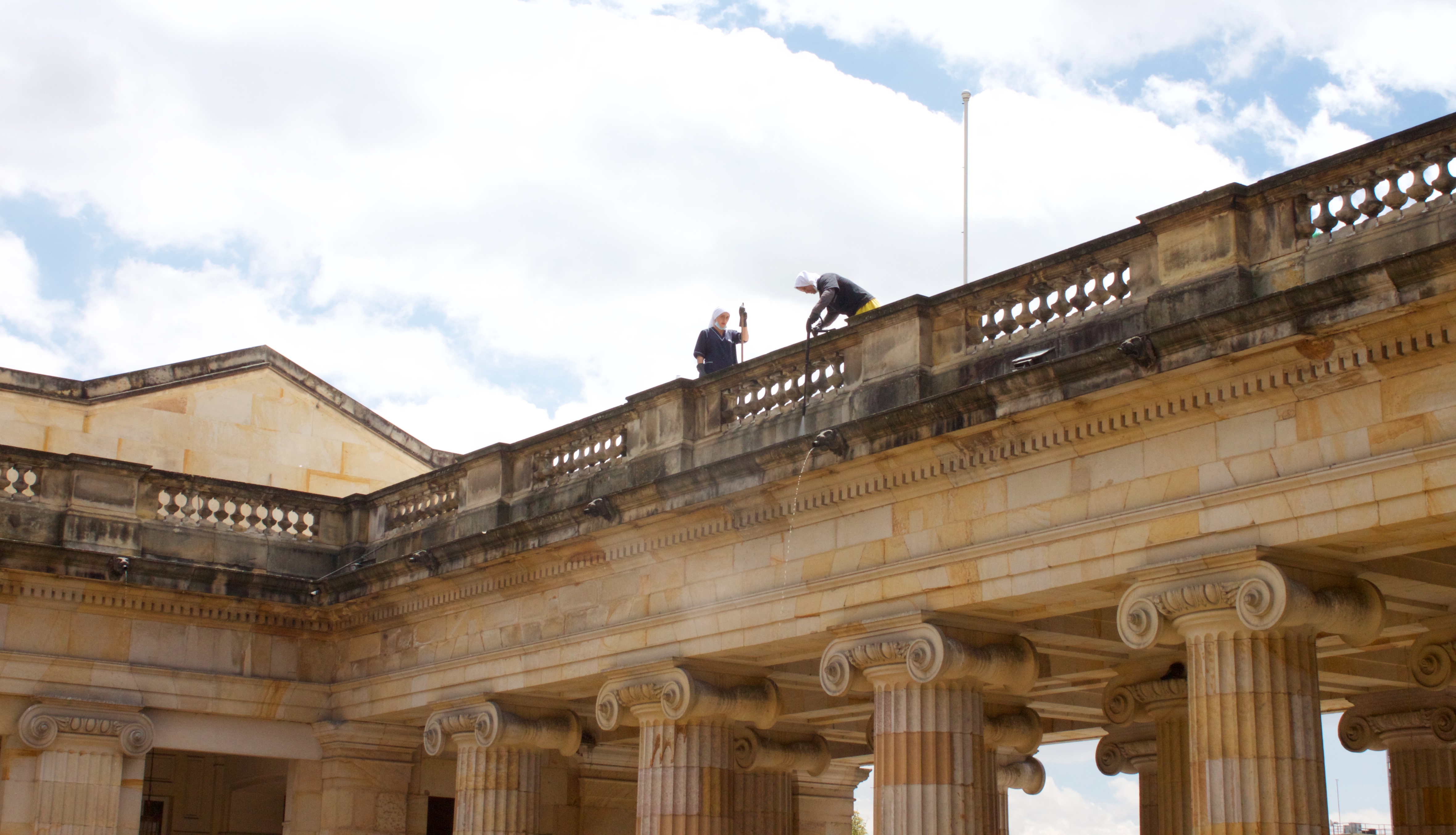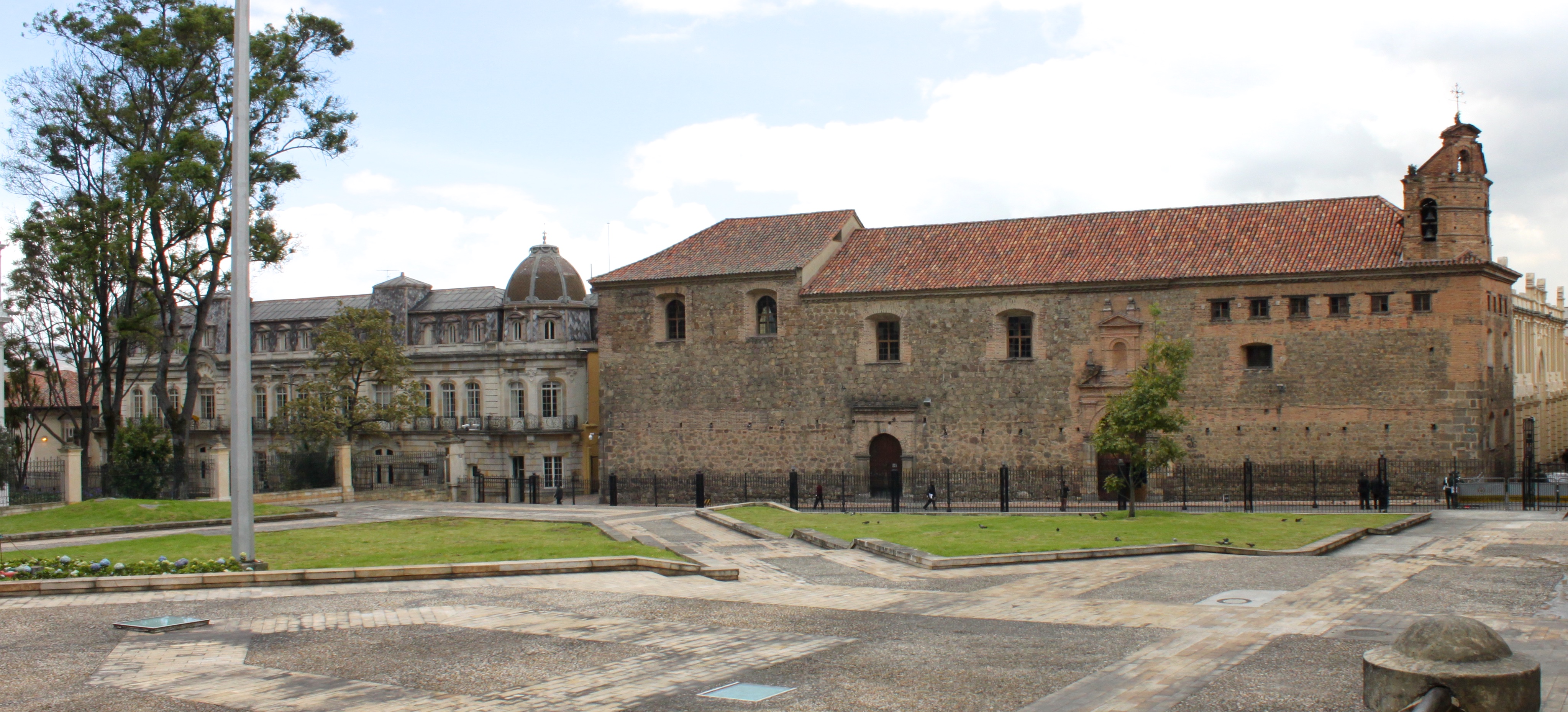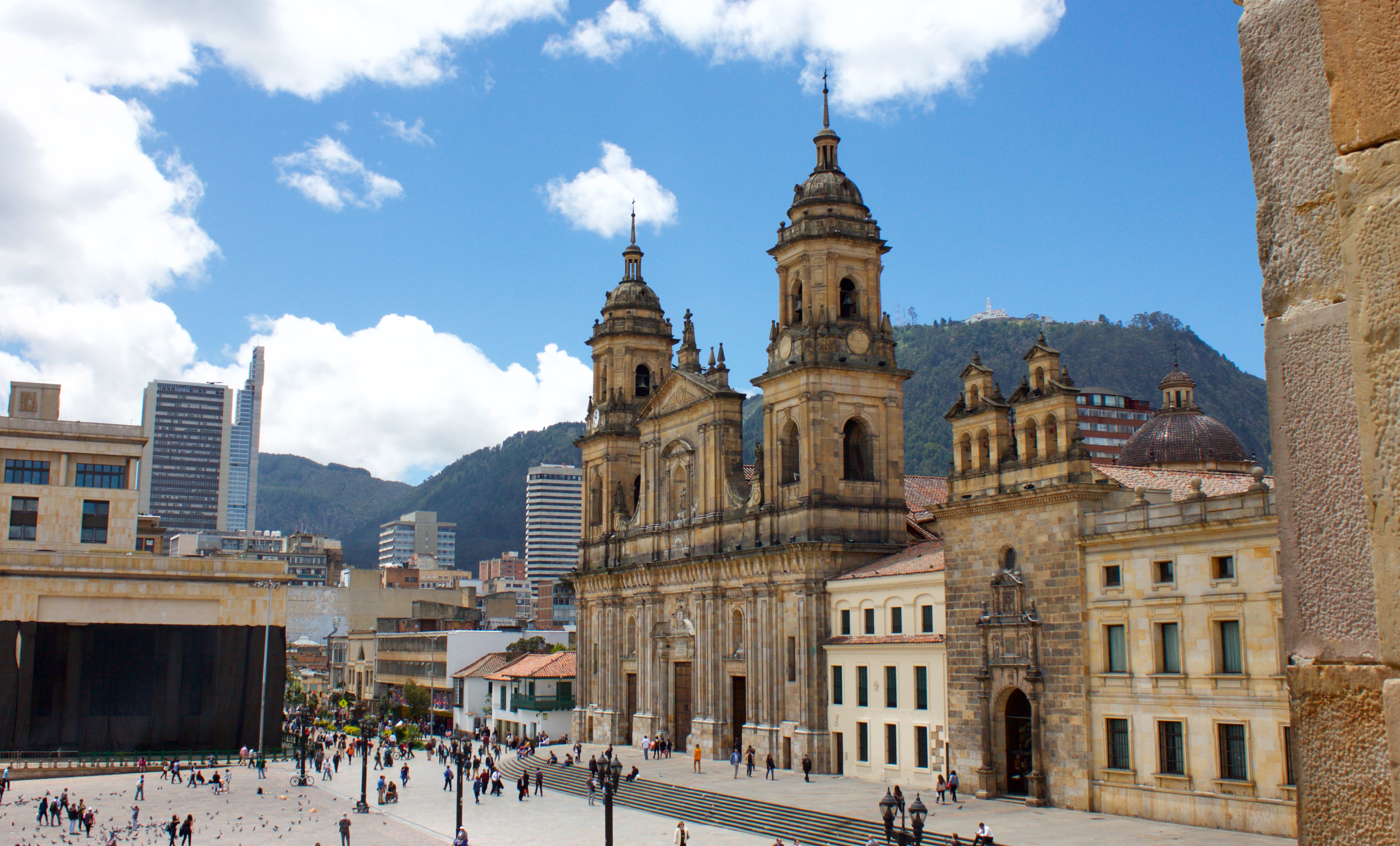 Centro de la ciudad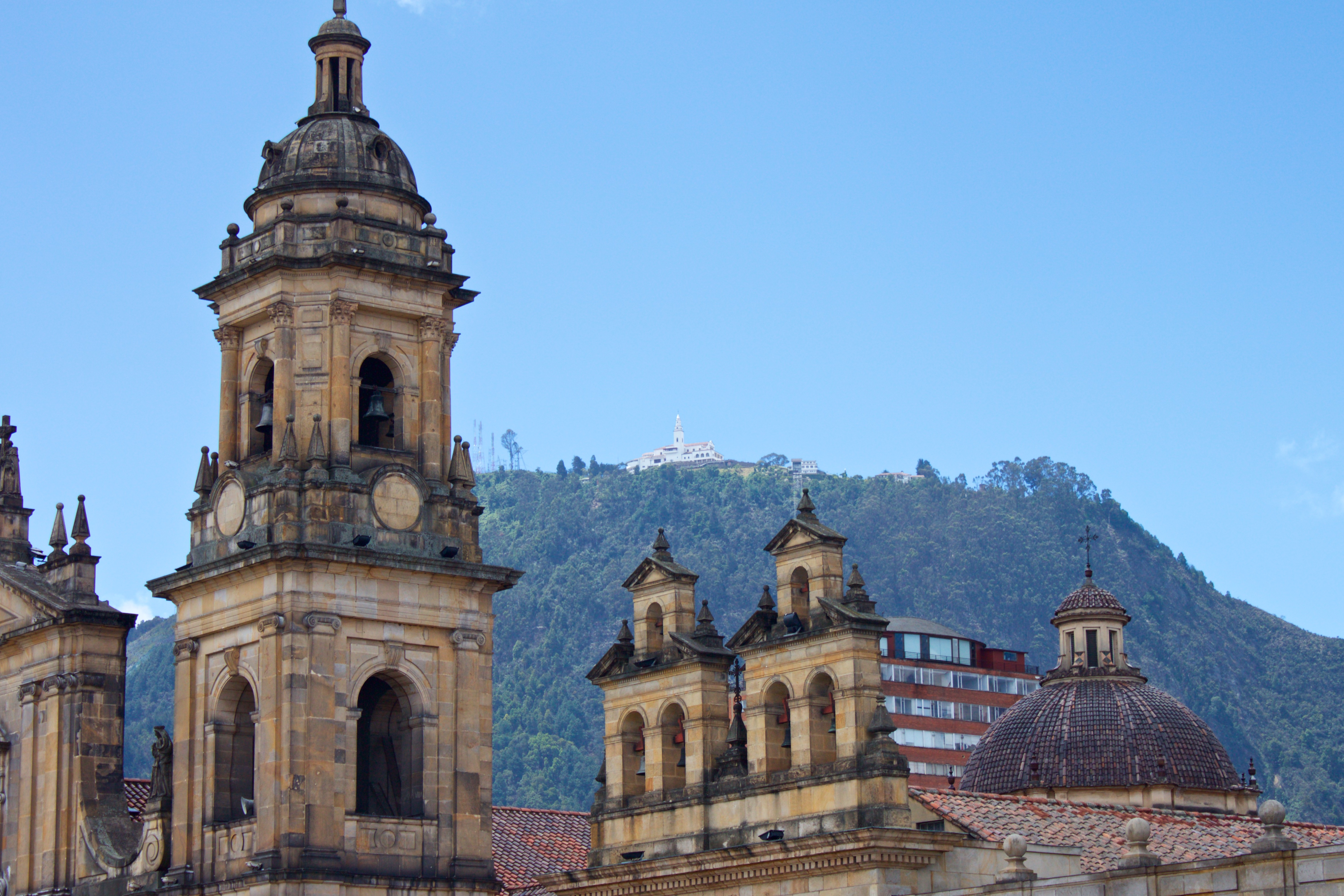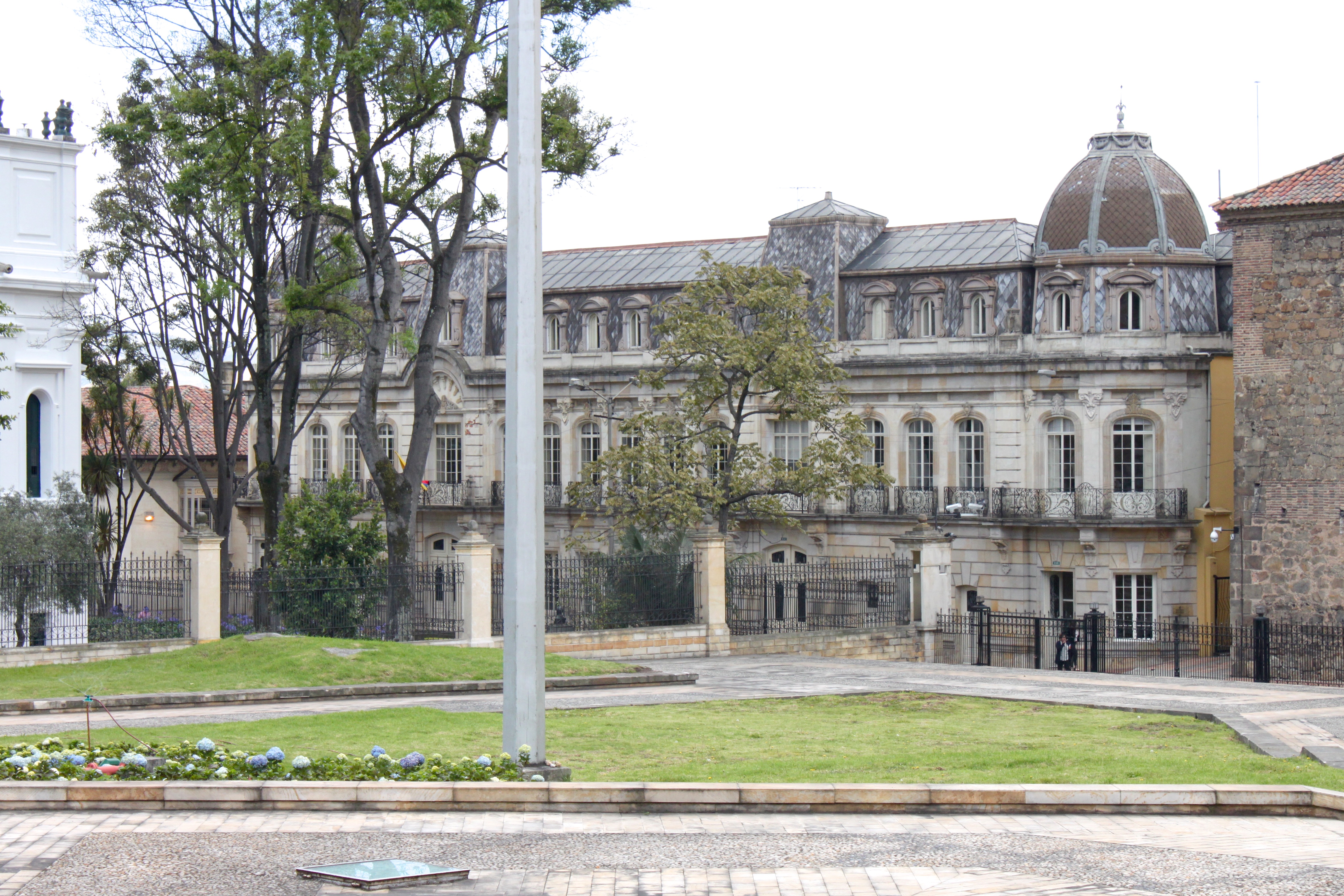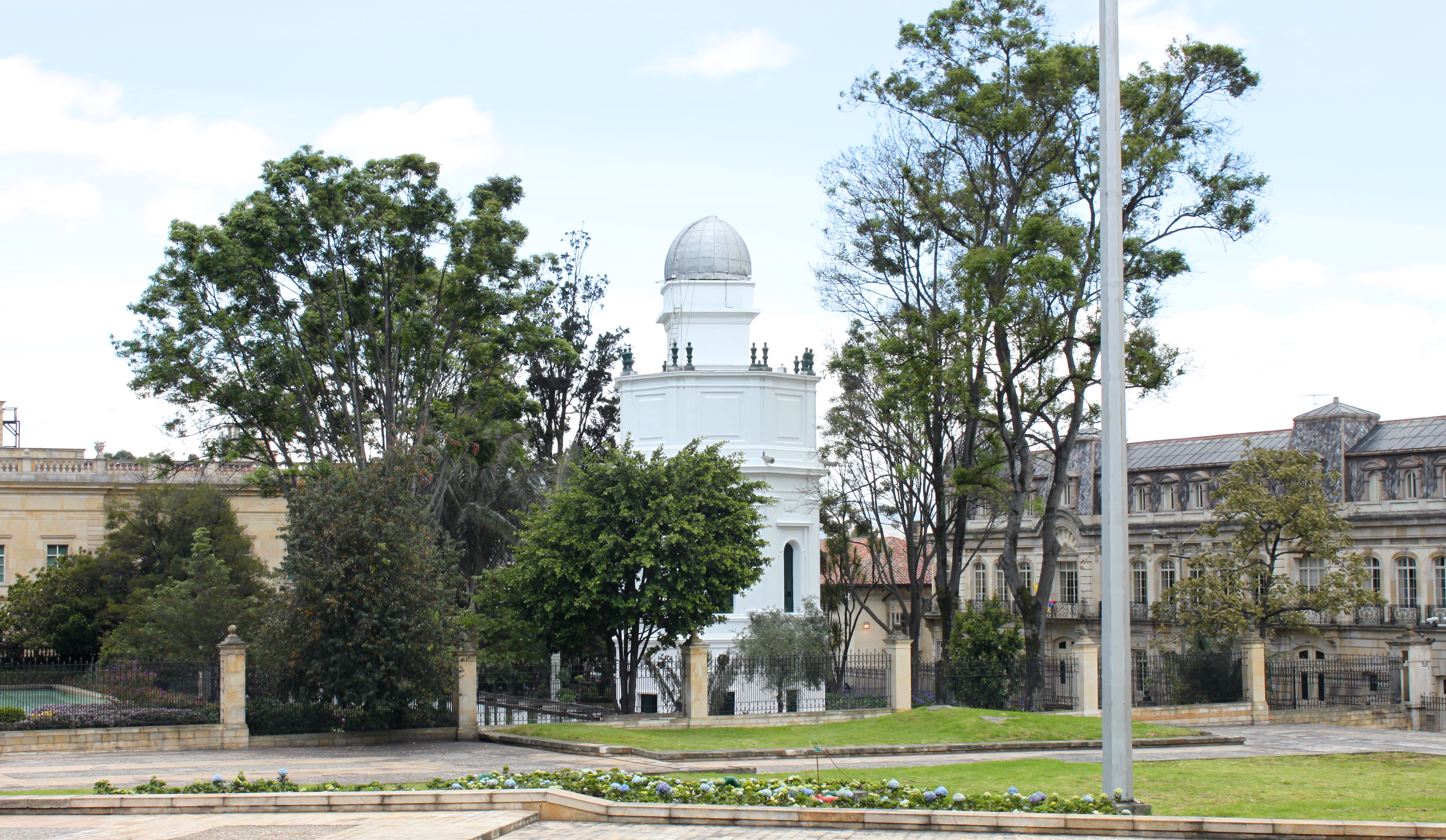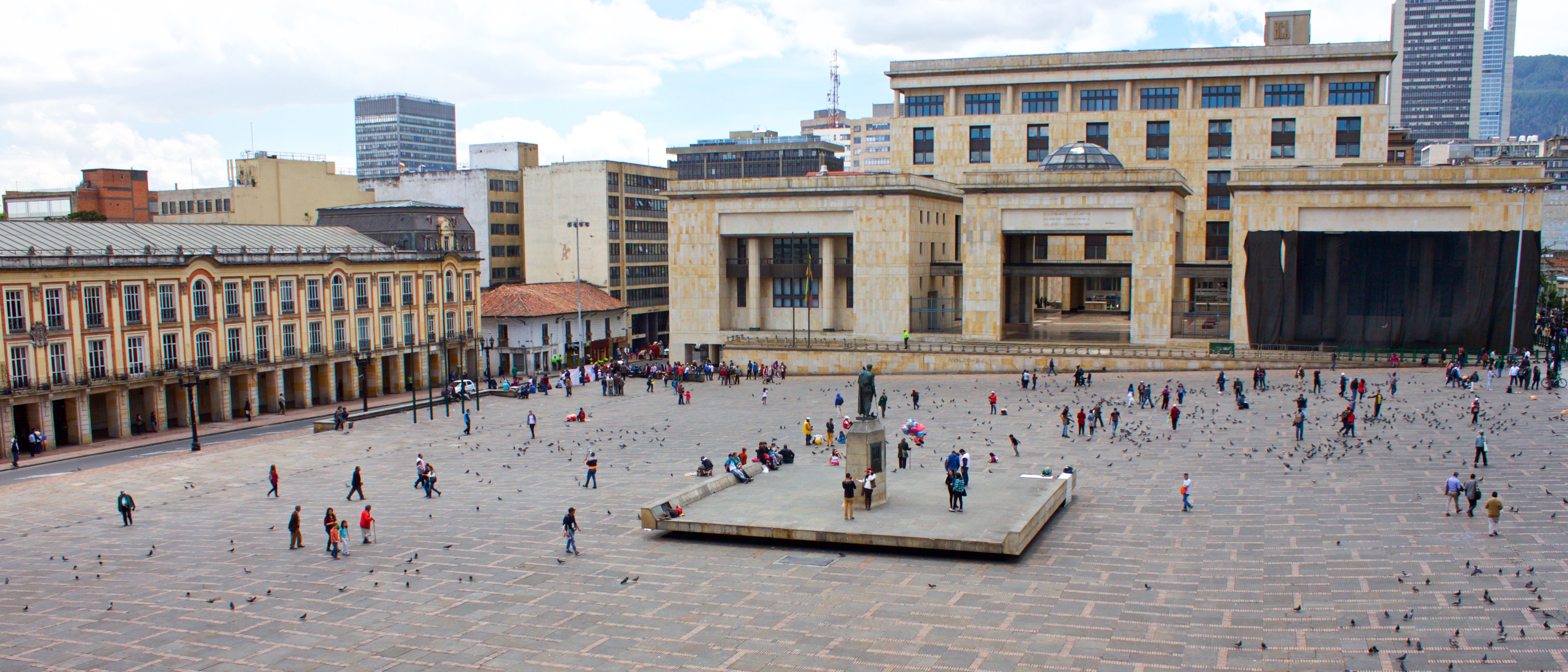 La Candelaria is the historic center of Bogotá. It is home to the top museums, the government palaces, and beautiful old colonial buildings along narrow cobblestone streets.